As part of the events to celebrate the 20th anniversary of the establishment of Sao Do Group – the investor of Nam Dinh Vu Industrial Park, the writing contest "20 Years of Sao Do in Me" was launched on September 15 and ended with submissions accepted until October 10, 2022. At the Internal Appreciation Event on the evening of October 15, 2022, at Do Son International Beach, Sao Do Group Chairman Tran Van Thang presented prizes to the most outstanding authors, with a total prize value of up to VND 140 million.
After nearly a month, individuals working at Sao Do Group and its member companies had the opportunity to share their perspectives and feelings about Sao Do. Each person had their own emotions and impressions, but overall, the culture and image of the people of Sao Do were clearly reflected in all the entries. It is the image of a shared home where people from different environments have come together to work collaboratively and develop, creating their own future.
For 20 years, Sao Do has demonstrated persistence and perseverance in pursuing the goal that was established from the beginning of the group, which is to become a purely Vietnamese economic group with multiple industries but with international standards. In this journey, human factors are particularly valued. The people of Sao Do will always accompany us throughout the past 20 years, today and together we will write the emotions of 25 years, 30 years, and beyond.
Once again, congratulations to the prize-winning authors!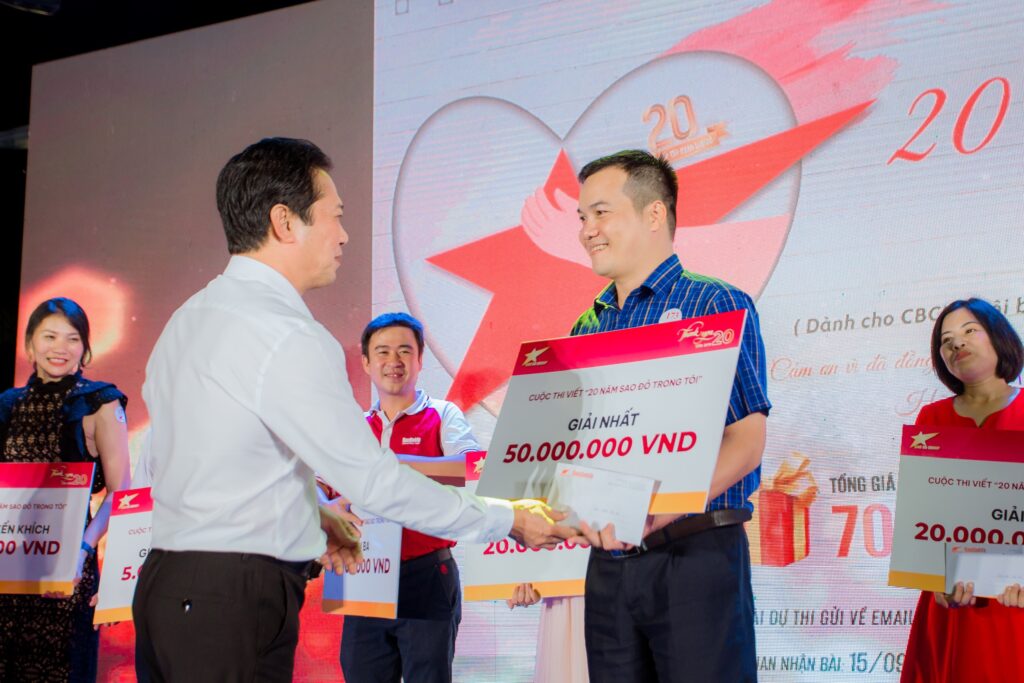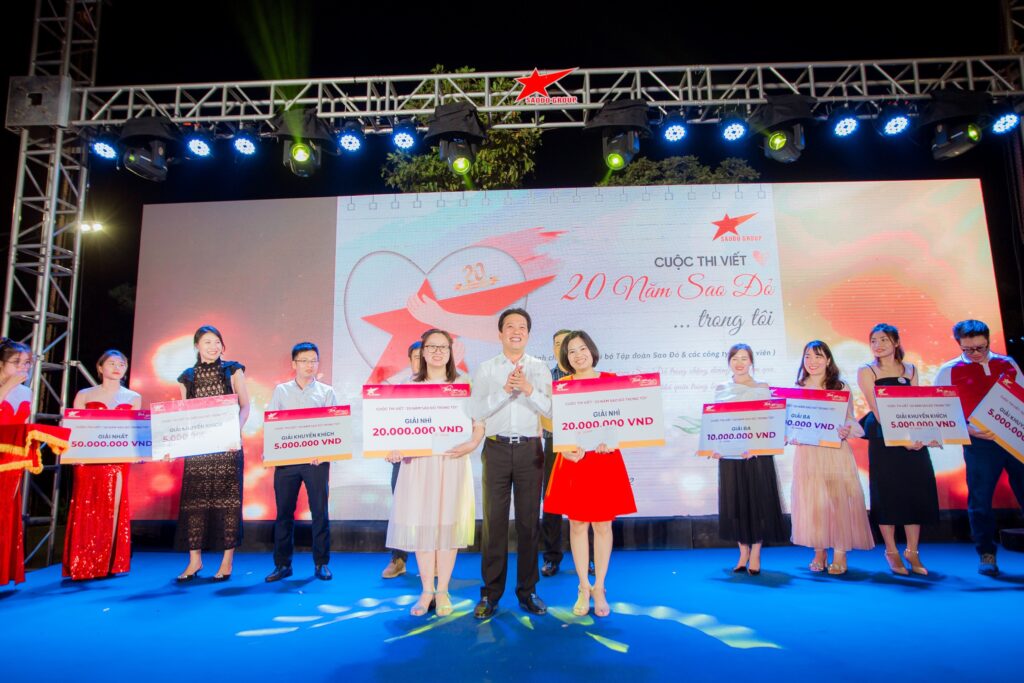 First Prize: Mr. Pham Duc Toan – Group Investment Department and 2 Second Prize: Ms. Mac Le Dung & Nguyen Thuy Ha – Group Accounting Department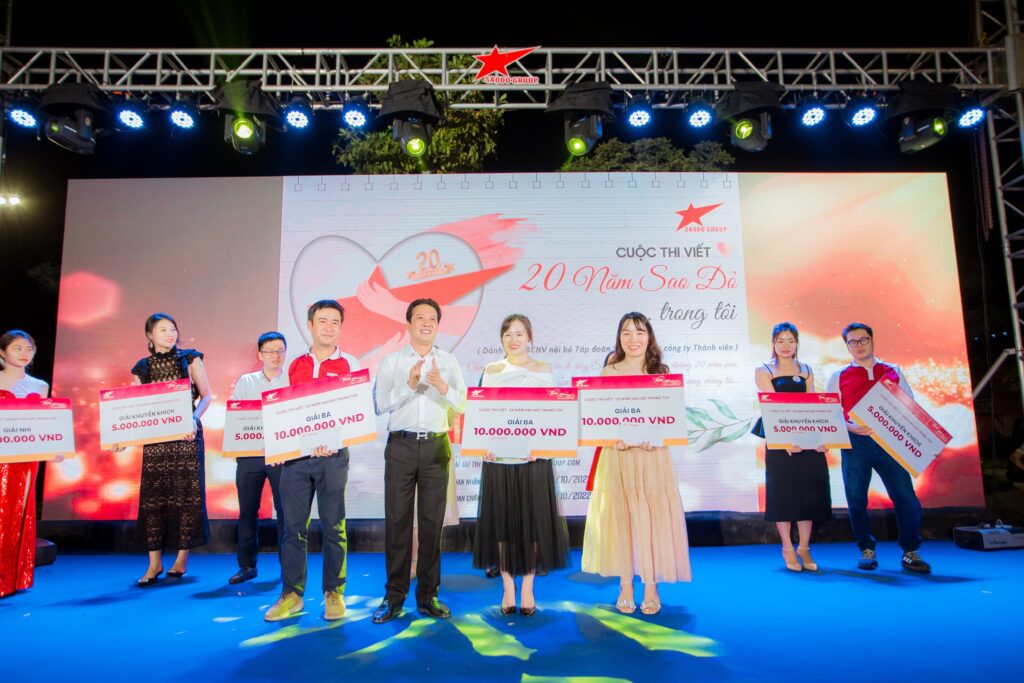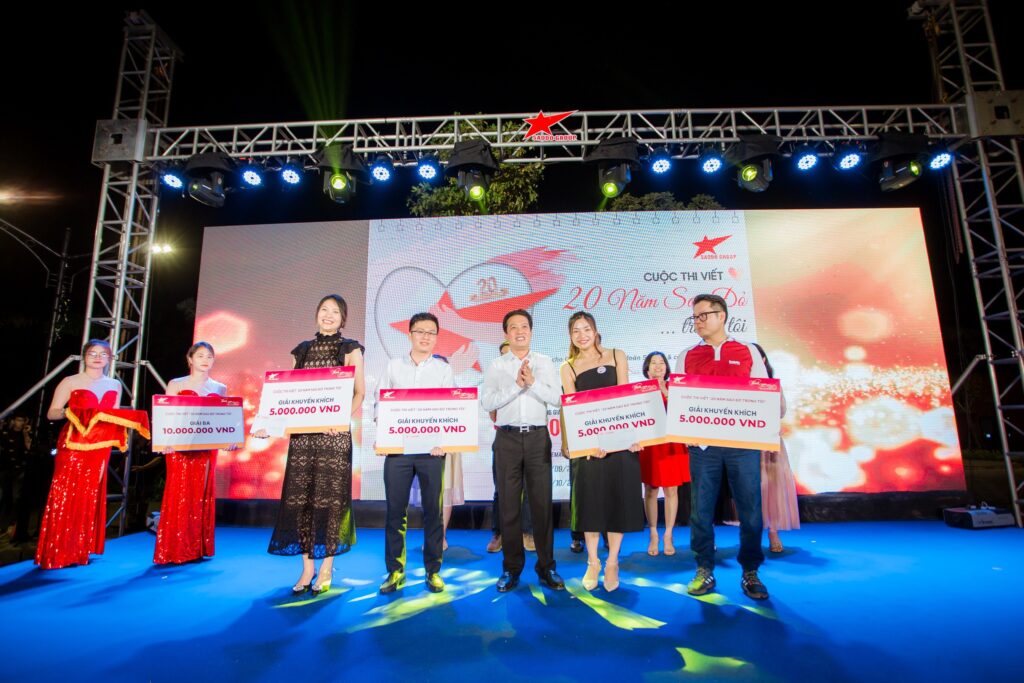 The Authors Received Third Prize & Consolation Prize