Currently, industrial parks on Dinh Vu peninsula have been attracting many investors, contributing significantly to improving Hai Phong's position on the economic map of Vietnam. These are all international-class industrial parks associated with port services and are a unique and multi-industry industrial park model of the Northern region of our country.
Overview of Dinh Vu Hai Phong Industrial Park
Dinh Vu Industrial Park is a concept that people often refer to for common use of industrial zones in Dinh Vu peninsula. If in the past this place was a pristine coastal swamp, now with the serious investment of the investors of Dinh Vu industrial park, it has become the busiest marine economic center in the North.
Today, on this Dinh Vu peninsula, there are many large industrial zones that develop spearheads of Hai Phong's core industries, focusing on attracting transport and logistics, warehousing, petrochemical and high-tech industries. , supporting industry… In the framework of this article, we would like to introduce a young project, located in the south of Dinh Vu island village, called Nam Dinh Vu Industrial Park, which people still mistakenly call Dinh Vu Industrial Park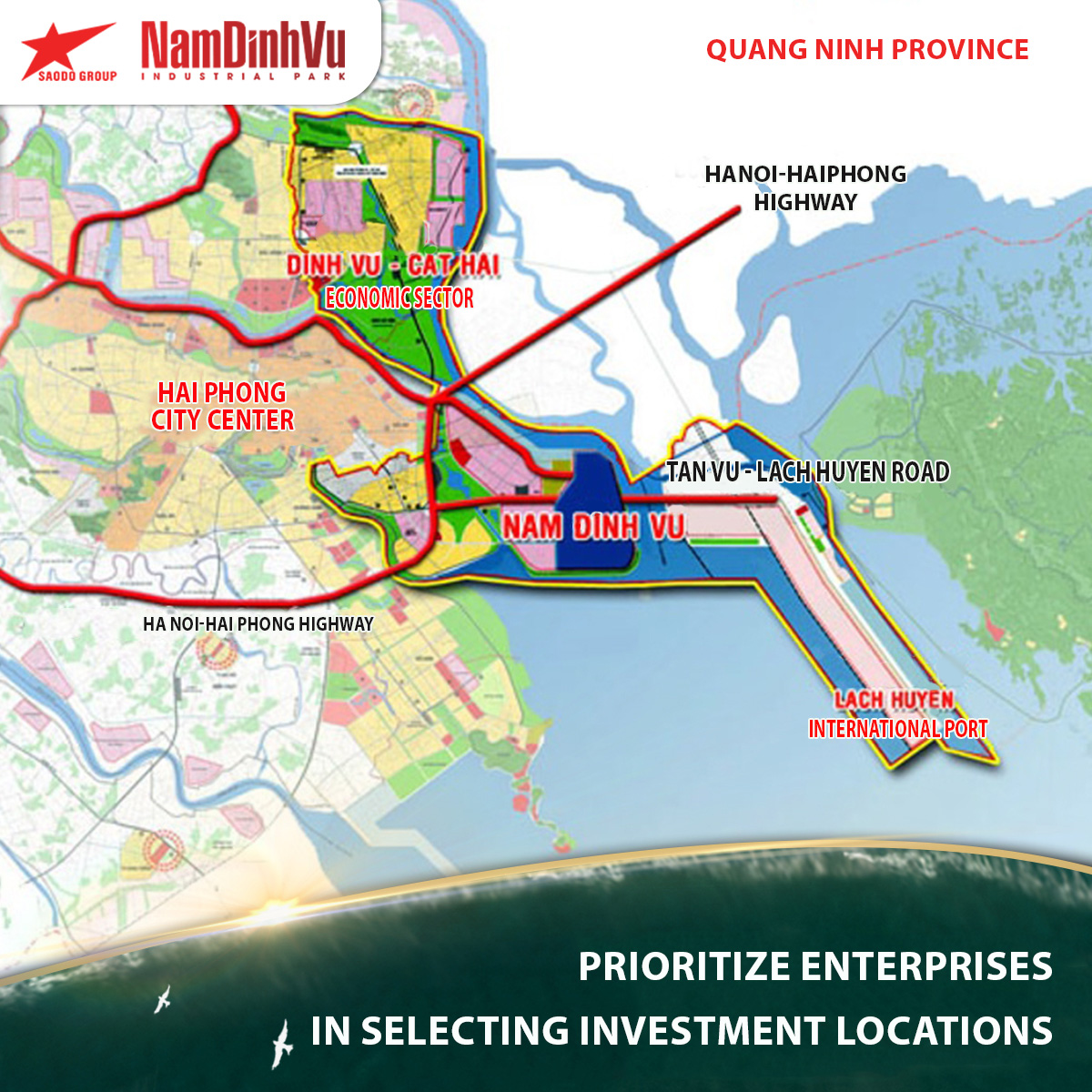 Detailed information about Nam Dinh Vu industrial park project
The following is detailed information about Nam Dinh Vu Industrial Park project for you to get an overview of this project.
| | |
| --- | --- |
| Name of project | |
| Address | Dong Hai 2 Ward, Hai An District, Hai Phong |
| Investor | Sao Do Group Joint Stock Company |
| total area | 1329 hectares |
| Zoning | 4 subdivisions |
| The infrastructure | Ready – sync |
| Building density | 60% |
| Legal grounds | Complete |
| Expiry date | Year 2059 |
Geographical location of Dinh Vu Industrial Park project in Hai Phong
Nam Dinh Vu is an industrial park with a "golden" location with extremely favorable advantages. When 10km from Hai Phong center, 15km from Lach Huyen deep-water port, 4km from Hanoi – Hai Phong highway, 8km from Cat Bi international airport, it helps businesses transport goods and facilitate transportation. Thereby, helping businesses save transportation costs and time to deliver goods to the market.t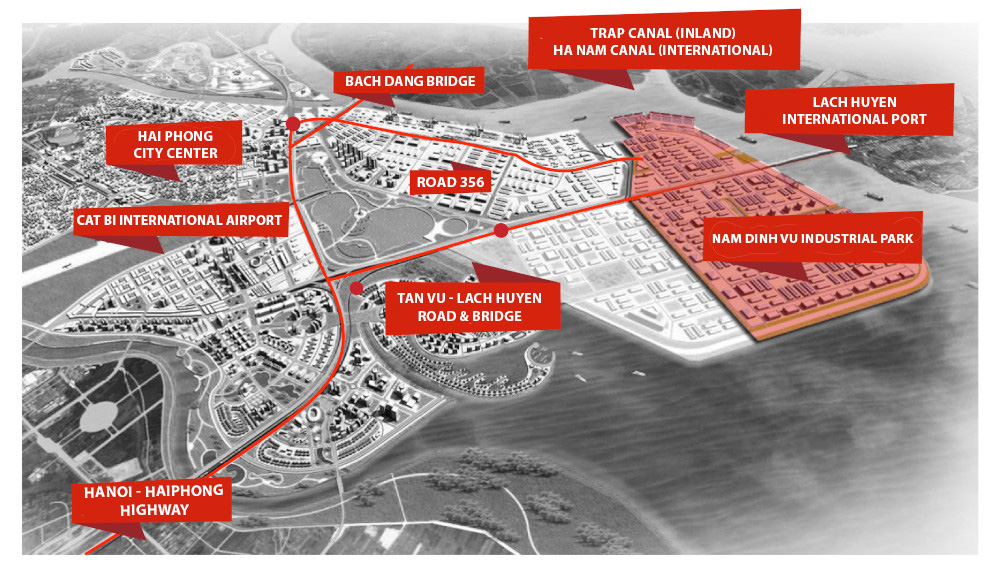 Infrastructure around Dinh Vu industrial park project
In Nam Dinh Vu – Hai Phong industrial park, there are 4 subdivisions with complementary functions to bring great convenience to businesses. Functional subdivisions include: seaports and port logistics, non-tariff zones, oil and gas and liquid cargo ports, and industrial zones to create a "closed" supply chain. Bringing a convenient and synchronous business environment for businesses to reduce production costs, time, transportation costs and have more new business opportunities.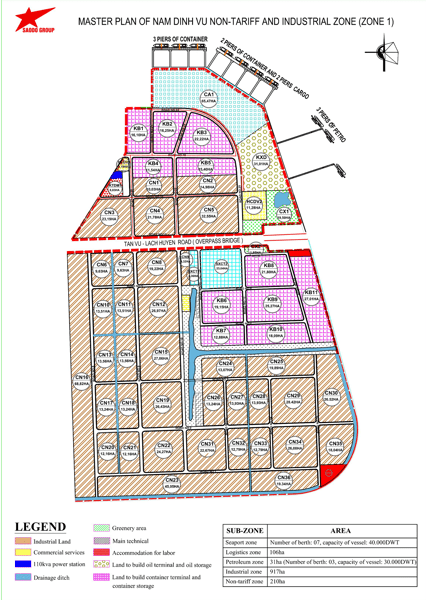 Utilities of Nam Dinh Vu Industrial Park
The synchronously and fully invested utility systems are one of the great development advantages that help Nam Dinh Vu Industrial Park to be highly appreciated by many domestic and foreign secondary investors  .
Fire protection system : With a 100% underground faucet system throughout the area, with a capacity of 480m3/hour, a system of 3 pumps and a fire hydrant from 120-150m with 1 pylon. Helping businesses feel secure about the fire protection system when an incident occurs,
Internal traffic system : The wide trunk road 46m – 34m – 23m helps to move within the area conveniently.
Power supply system : Powered from the national grid through 110/22KV substation with a capacity of 4 x 63 MVA (phase 1:2 x 63 MVA).
Water supply system : F600 water pipe, maximum capacity of 30,000 m3 / day and night, ensuring to meet the maximum use needs of businesses.
Communication system : Near the industrial park, there are many express delivery units, providing internet, telephone, .. for businesses to contact when needed.
Wastewater treatment system : Waste water will be collected to a treatment station (phase 1 with a capacity of 10,000 m3/day) to ensure safety before being discharged into the environment.
Waste treatment system : Garbage will be collected and sorted according to standards.
Port system : Owns an internal port with 2 container terminals to accommodate ships up to 40.00 DWT. Along with its location near Lach District deep-water port, it can accommodate super arbitrators up to 100,000 DWT, creating many advantages for sea transport businesses.
Liquid cargo wharf : An international standard berth capable of receiving ships with a maximum tonnage of 20,000DWT. At the same time, providing LPG, LNG – an environmentally friendly liquefied petroleum gas fuel to replace gasoline.
Pipe rack system : Support pipe rack system to transfer liquid products directly from jetty to plant and vice versa.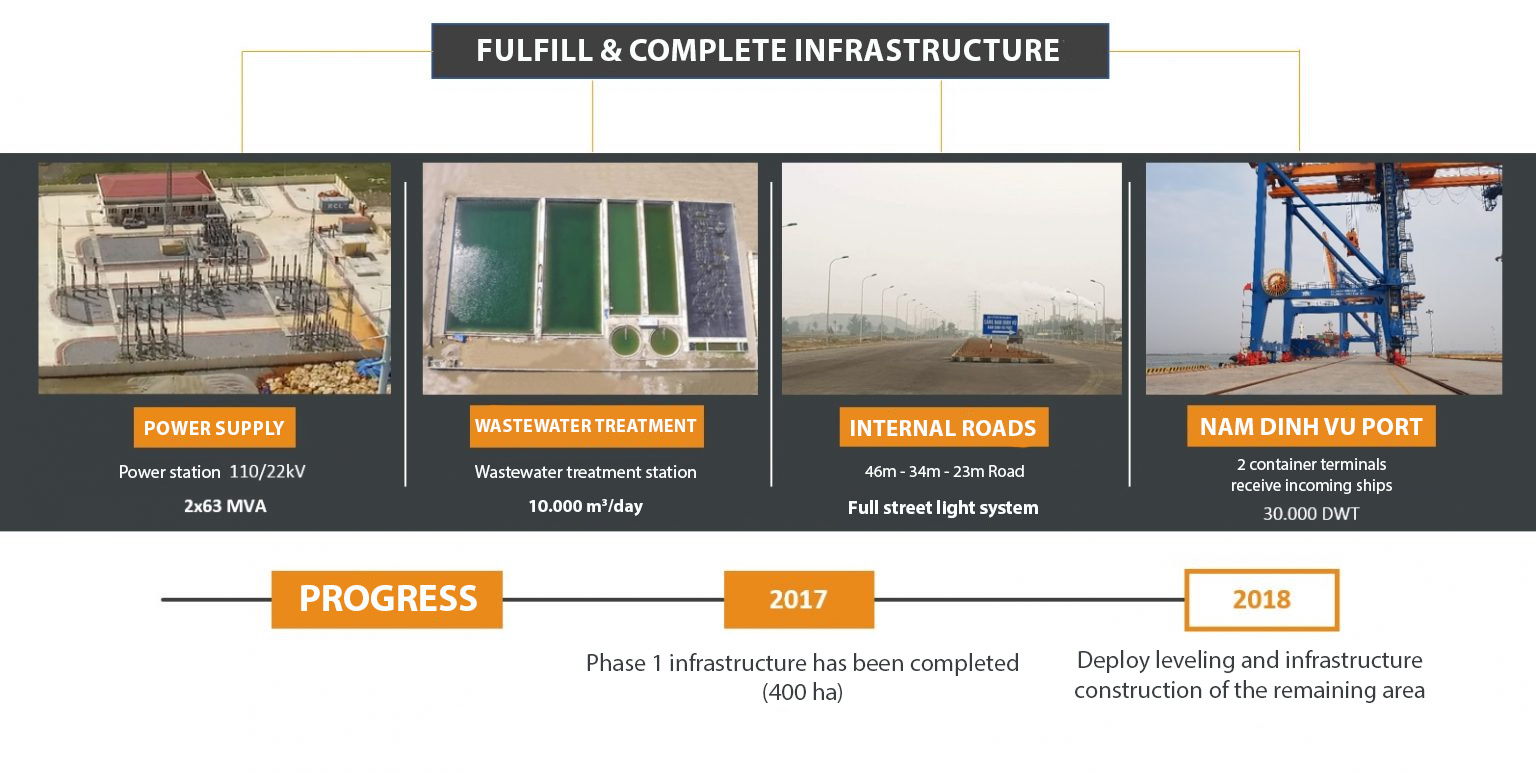 Current status of investment in Nam Dinh Vu Hai Phong Industrial Park
With the economy gradually recovering from the Covid-19 pandemic with the determination to revive the economy according to the Government's Resolutions, Nam Dinh Vu Industrial Park is proud to have achieved important steps and attracted investment with many projects. important projects in the second quarter of 2022.
Nam Dinh Vu Industrial Park Phase 2, infrastructure is being upgraded, many projects have been put into operation and the industrial park has always focused on greening the landscape.
There have been 2 new projects registered and started construction of the JD Property Logistics Park Hai Phong project.
Along with many activities and investment promotion events, Nam Dinh Vu will surely continue to reap many successes in the future and be "chosen to send gold" by big investors.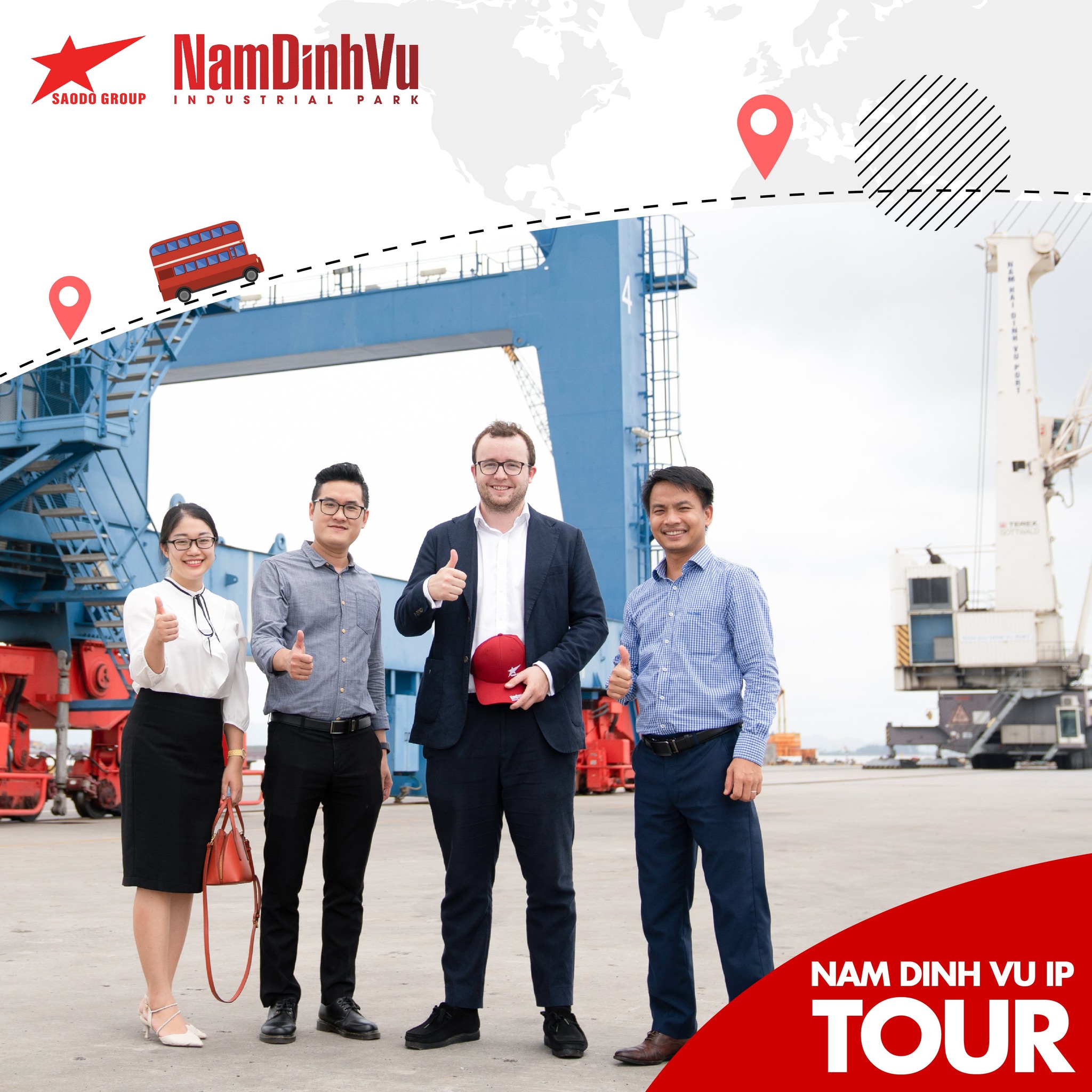 Investment incentives in Nam Dinh Vu Industrial Park
Nam Dinh Vu is currently rated as the industrial park with the highest investment incentives in the Vietnamese market with dual incentives: Tax incentives and incentives from IP investors for investors. Accordingly, the investor will be exempt from income tax for 4 years, reduce 50% of personal income tax to be paid for 9 years, support income tax for up to 7 years, and be exempt from 100% of land use tax.
In addition, Nam Dinh Vu also gives secondary investors special incentives, which is support to complete legal procedures quickly and free of charge. In order for businesses to shorten the time to complete the procedures, soon go into production and business.

Investors can see the highest investment incentives in Vietnam at Nam Dinh Vu
Land rental price in Nam Dinh Vu industrial park
Industrial park land rental prices are often based on many factors such as location, leased area, etc. With technical infrastructure, synchronous and modern infrastructure along with prime location and many investment incentives, Land rent in Nam Dinh Vu is considered by many investors to be very competitive.
To find out the specific price of land rental and investment in Nam Dinh Vu Industrial Park – Hai Phong, investors, please contact us via Hotline 0965 469469 or website https://saodogroup.com for detailed information