Hai Phong industrial real estate is creating a strong attraction for secondary investors. With the advantage of infrastructure, traffic, abundant human resources and an economic growth rate of 12.38% in 2021 (haiphong.gov.vn), Hai Phong promises to continue to create industrial real estate booms in the future.
1. Strong growth momentum of Hai Phong industrial real estate
Already having the advantages of geographical location and growth rate, Hai Phong is setting a goal in 2021-2030 to become a large-scale, modern industrial city. The focus of Hai Phong industrial park is to rely on its inherent advantages to develop the marine economy, focusing on promoting logistics services.
According to the source of  https://thanhphohaiphong.gov.vn/  Hai Phong owns  12 industrial parks with an area of ​​​​about 5,000ha  and  the occupancy rate in the first 9 months of 2021 of Hai Phong averages over 70% . These are clear examples of the strong development of the industrial zone land segment in Hai Phong.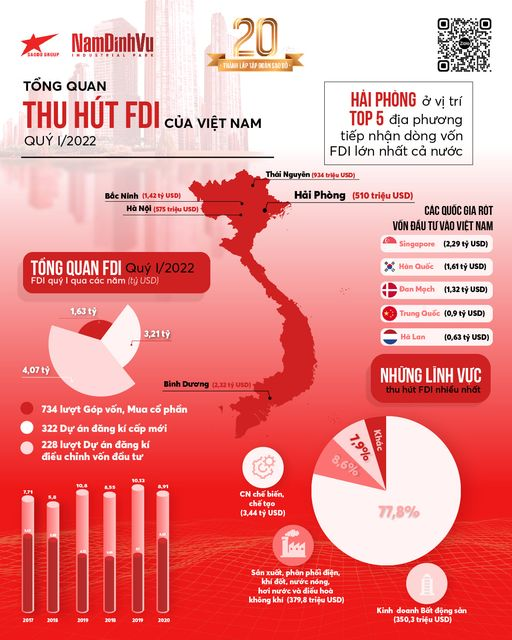 2. The advantage of "prime location" in the development of real estate land in Hai Phong industrial zone
The growth of industrial real estate in Hai Phong is not a coincidence but an inevitability because of the following "prime" advantages:
2.1. The transformation of many large corporations in the world 
The trade tension between countries and the fluctuations of the epidemic made many large corporations decide to move factories from China to neighboring countries. And Vietnam, including Hai Phong, with high Covid-19 vaccine coverage, many advantages in investment policies, and flexible options according to the epidemic situation have made many foreign investors look at them. full of sympathy.
2.2. Advantages of Hai Phong industrial land
Hai Phong industrial land attracts secondary investors by the following great advantages:
2.2.1. Northern key economic region 
Hai Phong is considered as an "industrial gateway" focusing on developing high-value economic sectors such as electronics, automobile manufacturing, electrical equipment, etc. a series of big brands such as  LG, Vinfast, Chevron, Pegatron, …
2.2.2. Attention and flexible policies to attract more investment capital
The leadership of Hai Phong city pays special attention to the development of industrial zones and has many attractive policies, changing perspectives to create a favorable and transparent business environment to attract investment capital.
2.2.3. The locality owns all 5 types of transportation 
With the concentration of 5 types of traffic: railway, waterway, air, sea, and road, it is convenient for domestic and international transportation of goods.
In particular, Hai Phong Cat Bi airport with a prime location, directly connects to the train station area, city center, port. This is a favorable factor to develop a complete and synchronous logistics system for industrial activities.
2.2.4. Long coastline
Hai Phong has a coastline of 125km and owns more than 40 seaports. In particular, Lach Huyen port is one of the first and largest deep-water ports in the North. The port can accommodate super-heavy ships. This is an ideal factor to develop and expand the import-export industry, attracting foreign investors.
3. Nam Dinh Vu Industrial Park – the bright spot of Hai Phong industrial real estate
Nam Dinh Vu Industrial Park is one of the non-tariff zones, industrial zones and seaports built to encroach on the sea in Vietnam. The project is said to be extremely bold when built mainly on the sea part. However, the reality shows that this 1,300-hectare project on the sea has special advantages in terms of cost and time of site clearance.
The special advantages of Nam Dinh Vu Industrial Park
Prime location: Helping investors save shipping costs, shorten the time to bring products to the market.

Technical infrastructure

 : With the synchronization of infrastructure from the internal traffic system, electricity, water, wastewater treatment, liquid cargo port, etc., it brings convenience and convenience to business enterprises. .

Tax incentives

 : Many tax incentives help businesses feel secure and save costs.
With the special advantages of Nam Dinh Vu Industrial Park above, it has created "rare" opportunities to maximize benefits for investors. Therefore, Nam Dinh Vu industrial real estate is considered a golden address of secondary investors in Hai Phong.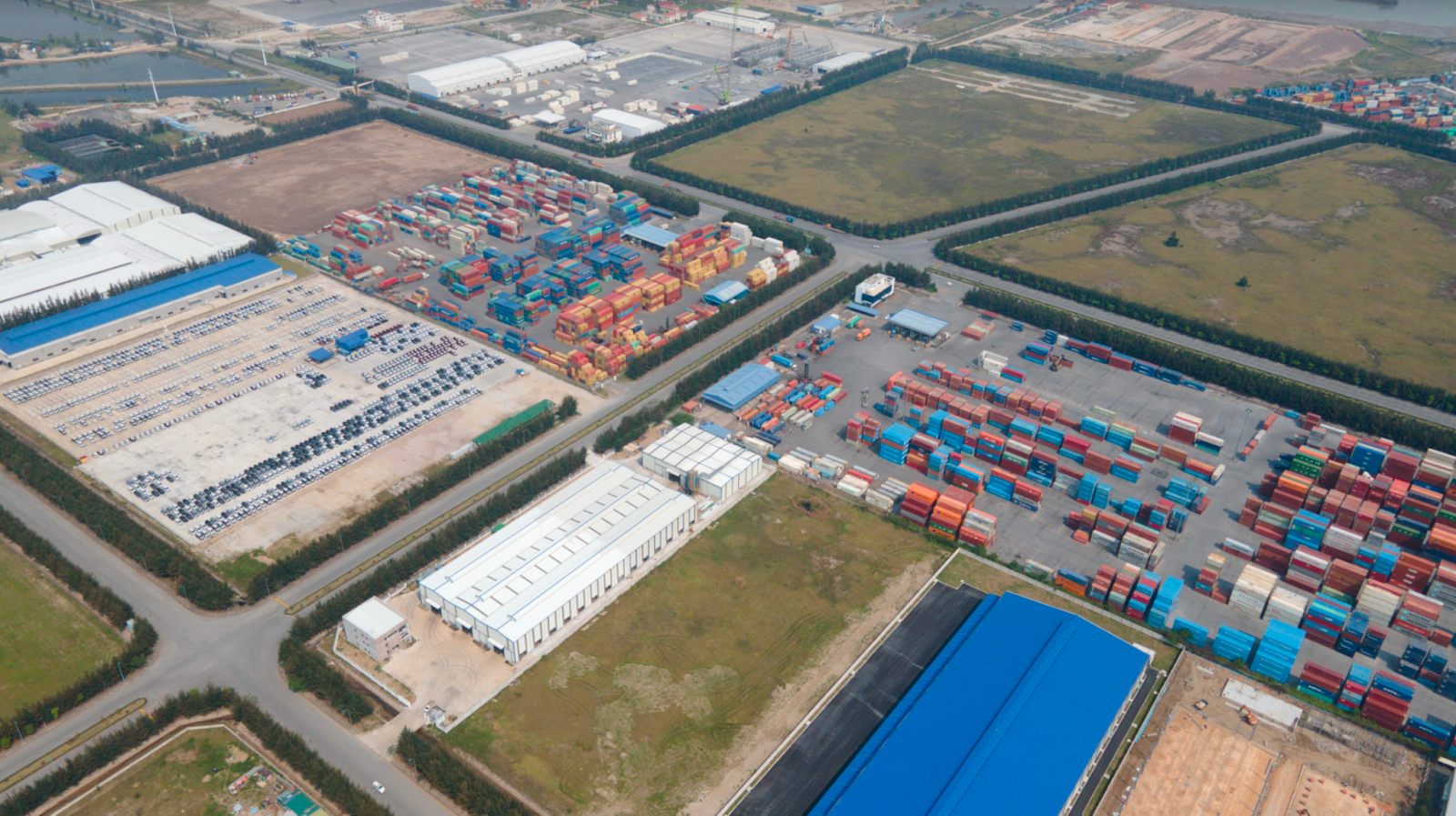 Hai Phong industrial real estate  in general and Nam Dinh Vu in particular are increasingly proving to be "attractive" and attractive to investors. With a strategic vision and steady steps, always putting the interests of investors first, Nam Dinh Vu deserves to be the leading reliable address for business development.
To learn more about Hai Phong real estate, please contact Hotline  0965 469469  for specific advice.