The fluctuation of factory rent has always made businesses worried, especially in the context of the epidemic in recent years. So what is the status of the rental price in industrial parks and factories in Hai Phong? The following article of Nam Dinh Vu will give you the most specific answer.
1. Hai Phong factory rent statistics
Depending on many standards and conditions, each area in Hai Phong will have a factory rental price listed at a different rate. This depends on the geographical location, infrastructure, surrounding campus and also the space of the factory. 
Based on the price of factories in Hai Phong, the average price when renting factories ranges from: 40,000 – 95,000 VND/m2/month. The larger the factory in the industrial park, the closer it is to the city center, the more favorable the location, the more convenient the traffic, the higher the rental price will be.
2. Hai Phong factory rental service with reasonable rental price of Nam Dinh Vu
For enterprises planning to expand production scale in Hai Phong, reference and selection of a standard industrial park is a prerequisite. One of the most optimal options is Nam Dinh Vu industrial park.
The product line of ready-built factories in Hai Phong is one of the interested product lines of Nam Dinh Vu. The factory has a large area and is designed according to customer requirements. Attentive and professional support services, competitive prices in the market, and preeminent trading locations are the reasons why our products always attract the attention of many businesses. 
Regarding factory products, now at Nam Dinh Vu, customers can choose from many factory product lines with different prices. NDV's secondary investors are big brands specializing in building warehouses for rent such as Tuong Vien, BW Industrial, SLP, they provide ready-made warehouse products to meet customers' needs.
With the construction module of this product line from 1000m2, Nam Dinh Vu's ready-made factory can be well compatible with many production models. In particular, the industries that attract investment in Nam Dinh Vu are: mechanics, electronics, industrial products supporting high-tech industry, light industry ….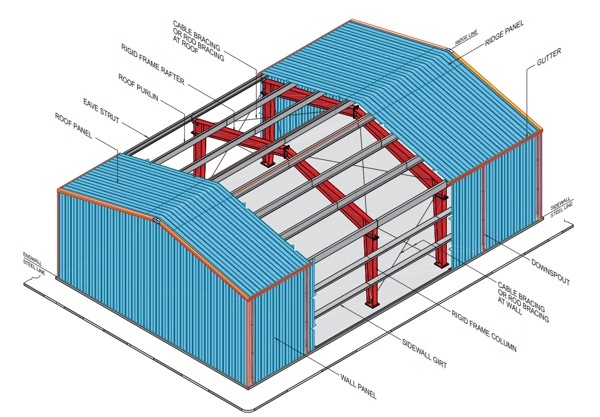 3. Hai Phong factory in Nam Dinh Vu
The first thing when choosing to rent a factory is an efficient and solid production environment. In order to create the best conditions for customers' business activities, Nam Dinh Vu always focuses on investing in building and optimizing its factory system. The advantages of Hai Phong factory in Nam Dinh Vu are:
Located in a prime location:
Nam Dinh Vu is located in the center of Dinh Vu – Cat Hai economic zone. This is a marine economic center serving the socio-economic development needs of Hai Phong city, the northern coastal region and the whole country with many key projects being implemented.
10km from Hai Phong city center, connected through TL356 (road cross section 68m).

The highway Hanoi – Hai Phong is 4km away, connecting Nam Dinh Vu Industrial Park with cities in the North of Vietnam.

8km from the international airport with a cargo capacity of 250,000 tons/year.

15km from Hai Phong railway station with Hai Phong – Hanoi – Lao Cai railway line to Yunnan (China).

Nam Dinh Vu port area belongs to internal functional subdivision, receiving ships of up to 40,000 DWT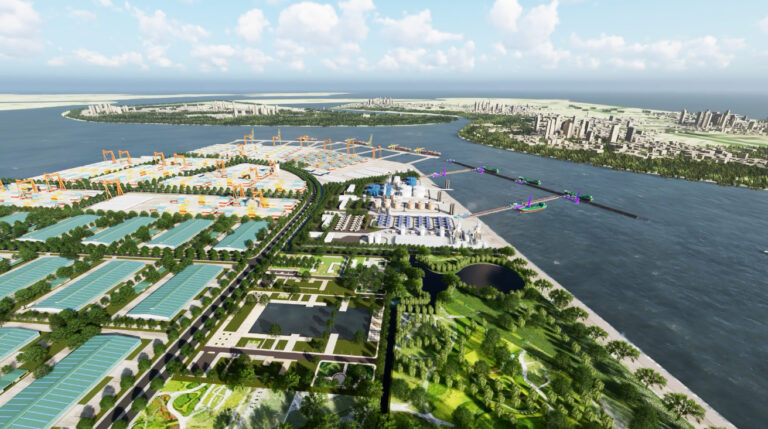 With the orientation of building according to the model of a general industrial park, Nam Dinh Vu invests in the development of a multi-functional industrial park for the purpose of sustainable development. At the same time, supporting investors in all production and business issues. The production activities of the enterprise will be maximized thanks to the internal utility system including:
Wide internal road 46m – 34m – 23m with standard lighting system

Underground electricity system ensures enough capacity for production, is checked regularly

The water system provides clean water according to customer needs, can provide a capacity of more than 30,000m3/day and night.

The wastewater treatment plant is continuously operating, measuring the quality of wastewater before being discharged into the environment

Fire protection system with 100% underground hydrant system, hundreds of fire hydrants, 3 pumps ready to troubleshoot

Equip gas stations, container ports, bonded warehouses to meet transportation and logistics needs.
Besides, Nam Dinh Vu is ready to support investors in the following services:
On-site customs services: from completing declarations, getting results to supporting tax payment in accordance with regulations.

Logistics services: Consulting optimal transportation solutions with the lowest cost, minimizing risks.

Investment licensing procedures are supported free of charge and comprehensive.

Support labor recruitment, organize job fairs, post job advertisements on the media.
Good price policy and many incentives
Nam Dinh Vu's working policy is to prioritize the best interests of customers. That is why, Nam Dinh Vu always has incentives on prices, taxes and completely free business support services to optimize business operations. With the above advantages, Nam Dinh Vu is confident that it is the perfect choice for many investors who are looking for Hai Phong factory products, helping businesses quickly put into production, saving time and costs. initial.
4. Hai Phong factory rent situation
According to statistical analysis, in the coming time, real estate prices in the North in general and Hai Phong in particular will generally increase at a higher rate. This growth is due to foreign direct investment invested in Vietnam's industrial zones. 
Hai Phong is an area with good disease control and a safe table for foreign cooperation and investment activities. This has led to a shortage of factories and industrial land. When supply falls below demand, prices will be pushed up. 
The rental price of industrial land and factories in Hai Phong will always have fluctuations and changes in the future. Please continue to update and follow to get the best choice for your business!