Hai Phong Port Services Joint Stock Company  is a member of Sao Do Group, making great contributions to the development of domestic and foreign enterprises. At the same time, it contributes significantly to improving the economic position of the port city on the economic map of Vietnam. The development of the company is one of the "levers" to boost the country's economy.
1. Hai Phong Port Service Joint Stock Company 
As one of the youngest member companies in the Group, established on December 8, 2016 with a charter capital of 200,000,000,000 VND. Operating in 3 main areas: warehousing business, logistics services and trading in temporarily imported goods for re-export. With synchronous warehouse infrastructure, modern cold storage system according to international standards, container yard with a capacity of 10,000TEU ready to receive orders.
With a system of modern and large-scale facilities that are professionally and methodically invested, Hai Phong Port Services Joint Stock Company aims to provide special logistics services in the field of cold storage, foreign warehousing. leading standards agency in Vietnam. Along with the operating motto "Customer satisfaction is the most important goal", the business promises to bring good values ​​to the community and society.
Key services of Hai Phong Port Services Joint Stock Company
1.1. Warehouse
For warehousing services, the company has fully met the needs of customers in terms of the size of the supporting equipment and ancillary services. In addition to the warehouse area such as: cold storage, bonded yard, large auxiliary area, Hai Phong Port Service Joint Stock Company also invests in modern supporting equipment, ancillary services with utilities. This increases the synchronization and convenience for businesses in business activities.
To learn more about the facilities / warehousing services of Hai Phong Port Services Joint Stock Company, please see:  http://haiphongportservices.com/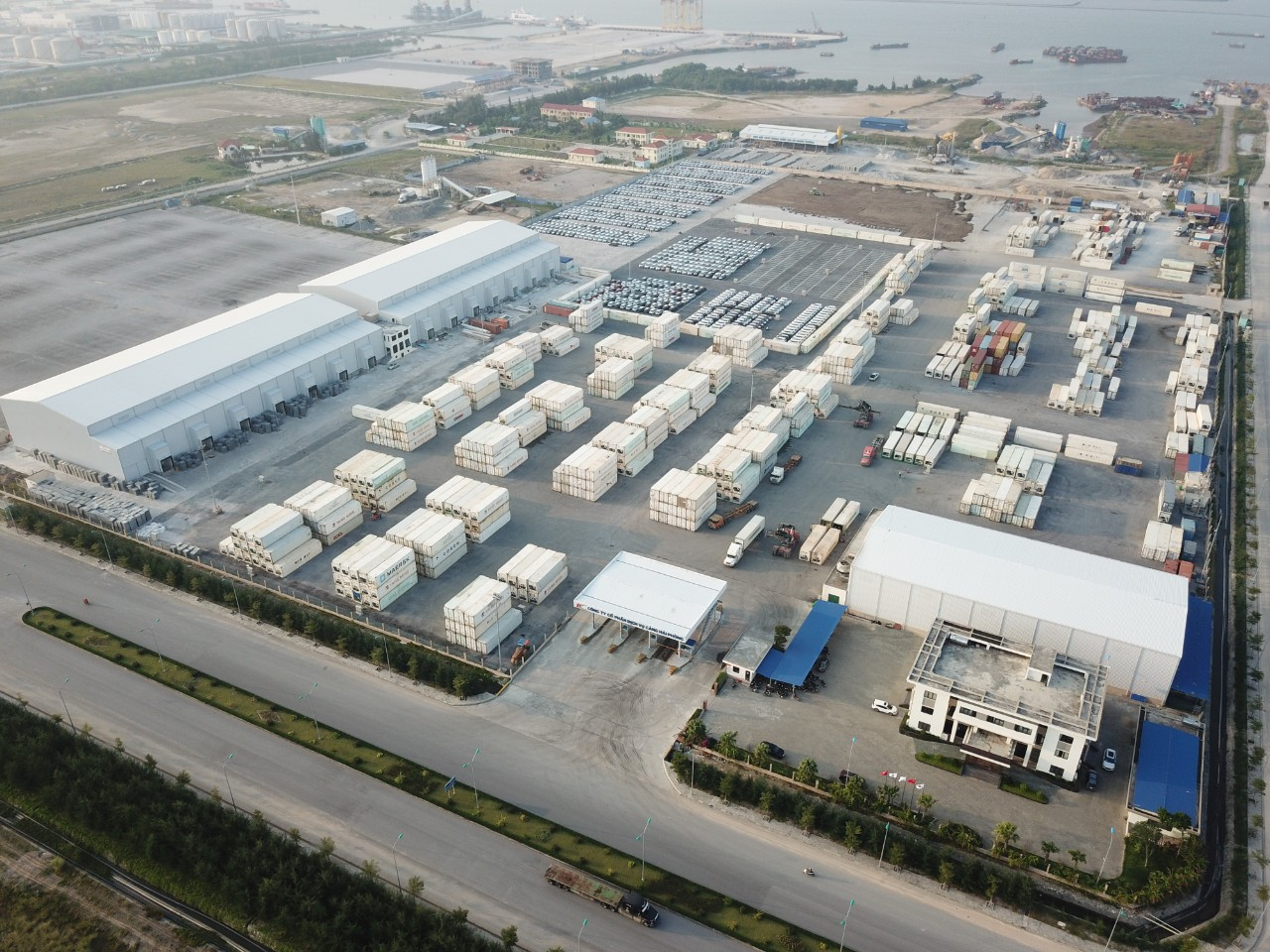 1.2. 

Temporary import for re-export
Temporary import for re-export is a form of Vietnamese traders buying goods from one country and not selling them domestically, but exporting them to another country. Goods temporarily imported for re-export will need to go through import procedures into Vietnam and will carry out export procedures when exporting to other countries. Or it can be understood simply, Vietnam is just an intermediary, not exporting or importing such goods.
Hai Phong Port Joint Stock Company provides natural resources services to meet the needs of Vietnamese merchants/enterprises operating in this field. With TNTX service, Hai Phong Port Services is expected to become a seaport service company with the largest cold storage system and warehousing service in the North. At the same time, aiming to develop and become the largest frozen food center in Vietnam.
The unit provides a full range of services related to natural resources such as: customs procedures, warehouse operations, freight transportation, delivery at border gates and re-export for 3rd parties. From there, helping businesses peace of mind to do business, create a favorable and flexible operating environment.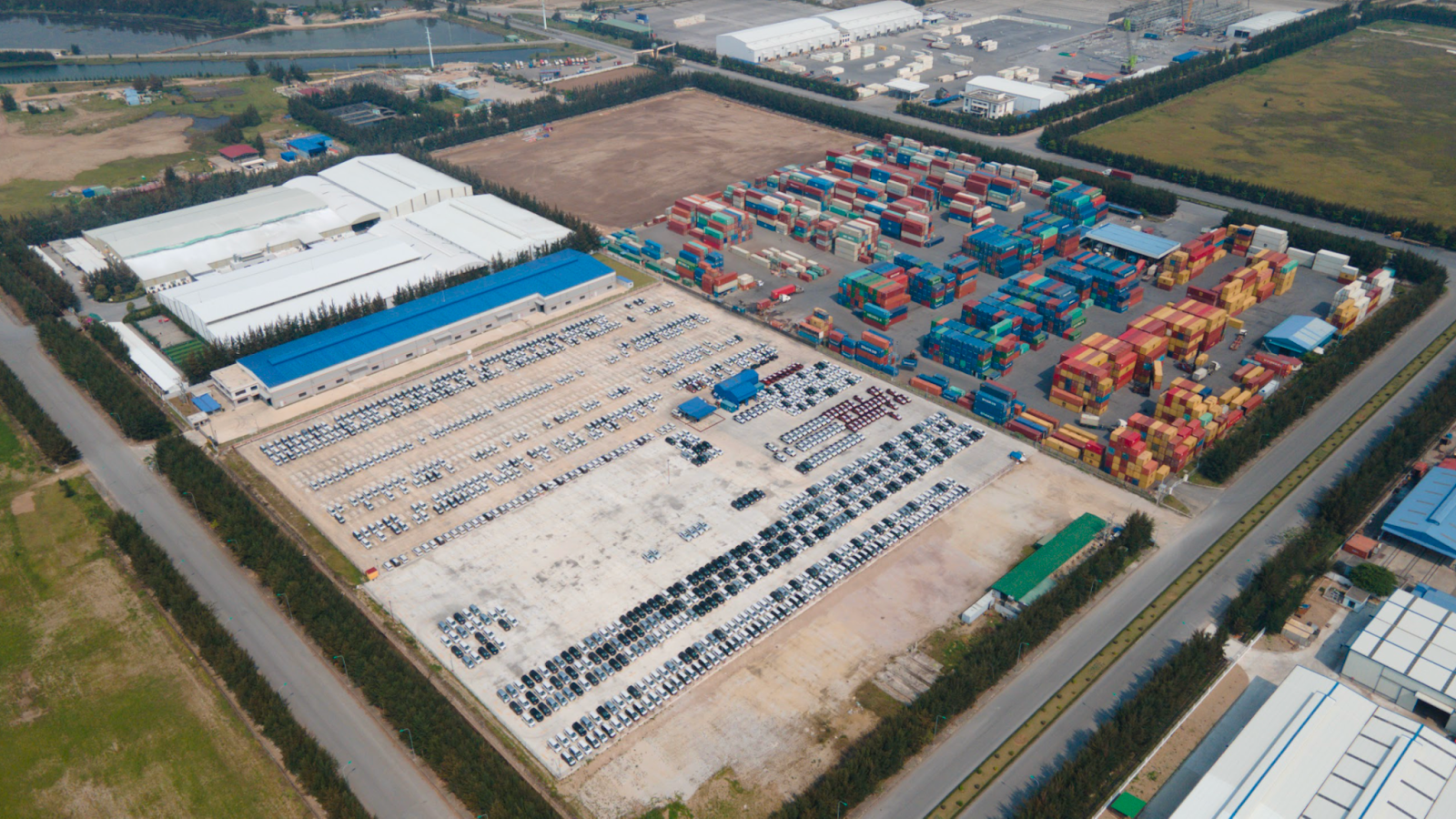 1.3. 

Logistics
Logistics is a process of providing closed services from planning and executing the efficient transportation and storage of goods from the point of origin to the point of consumption. In order to provide good logistics services at the port, Sao Do Logistic Joint Stock Company has invested in a system of trucks, specialized vehicles, a team of highly specialized human resources, etc. to provide customers with a good business environment. convenient and effective.
Services provided by the company:
Transport: container tractors, trucks, specialized vehicles for overloaded goods, tank trucks, barges etc
Customs procedures
Shipping agent
Supply of supplies and materials
Supply construction equipment and vehicles,…
With a wide range of services, the company provides customers with maximum demand for port logistics. Thereby, contributing to bring efficiency in business, boosting the local economy.
2. Advantages of Hai Phong port service
The system of Hai Phong port services on Nam Dinh Vu industrial park (belonging to Dinh Vu industrial park investment project ) is developed by Sao Do Group. This is one of the large corporations in the field of industrial real estate, seaport services established in 2002.
The Group is moving in the direction of developing industrial park infrastructure with seaports. In order to create a diverse ecosystem, to meet the needs of secondary investors. Particularly for port services, businesses always focus on investing in infrastructure systems.
The seaport and logistics subdivision covers nearly 200 hectares with 7 container and general cargo berths. The bonded warehouse has an area of ​​13ha. Both the bonded warehouse and logistics area are invested in infrastructure with modern and synchronous standards.
At the same time, Sao Do always focuses on the quality of professional personnel, with deep understanding in the fields of warehousing, temporary import for re-export and logistics. This is to support partners in a convenient and effective way.
Besides, Sao Do's port service area in Nam Dinh Vu also has many advantages in terms of geographical location. It is thanks to these advantages that help businesses shorten transportation time, bringing many advantages in price.

The port service area in Nam Dinh Vu has many advantages in terms of geographical location
With the right directions and methodical investment, serious port and logistics services of Hai Phong Port Services Joint Stock Company are creating "rare" advantages for investors.  In the future, the unit will continue to improve and develop to contribute to turning Hai Phong industrial park into a center of seaport and logistics services in the region and the world. Create potentials and advantages for businesses in this field.
To learn more about  Hai Phong port services , please contact Hotline  0965 469469  for specific advice.