In international transport activities, sea transport is always the main mode, accounting for more than 90% of world trade in goods. The seaport industry continues to grow well, making Hai Phong a center for receiving and distributing large domestic and international goods. And in order for the Logistics service chain to meet the increasing requirements with competitive costs, more modern distribution models in Dinh Vu area have come into operation.
The Vietnam Logistics Report 2017 still shows the small situation of the infrastructure foundation for the development of a logistics center. Hai Phong port has many CFS warehouses, bonded warehouses with area from 3,000 m2 to 10,000 m2, mainly of small and medium enterprises. With its position as an important sea trade gateway in the North region; especially with the development of the seaport system, which includes container port clusters and other ancillary works, has made Hai Phong an important link in the logistics service chain of the country and in the region. Therefore, the demand for transportation, container storage and other related services in the region is increasing. At a higher stage of development of traditional warehouses, Hai Phong Port now has a modern logistics center model in Nam Dinh Vu industrial park.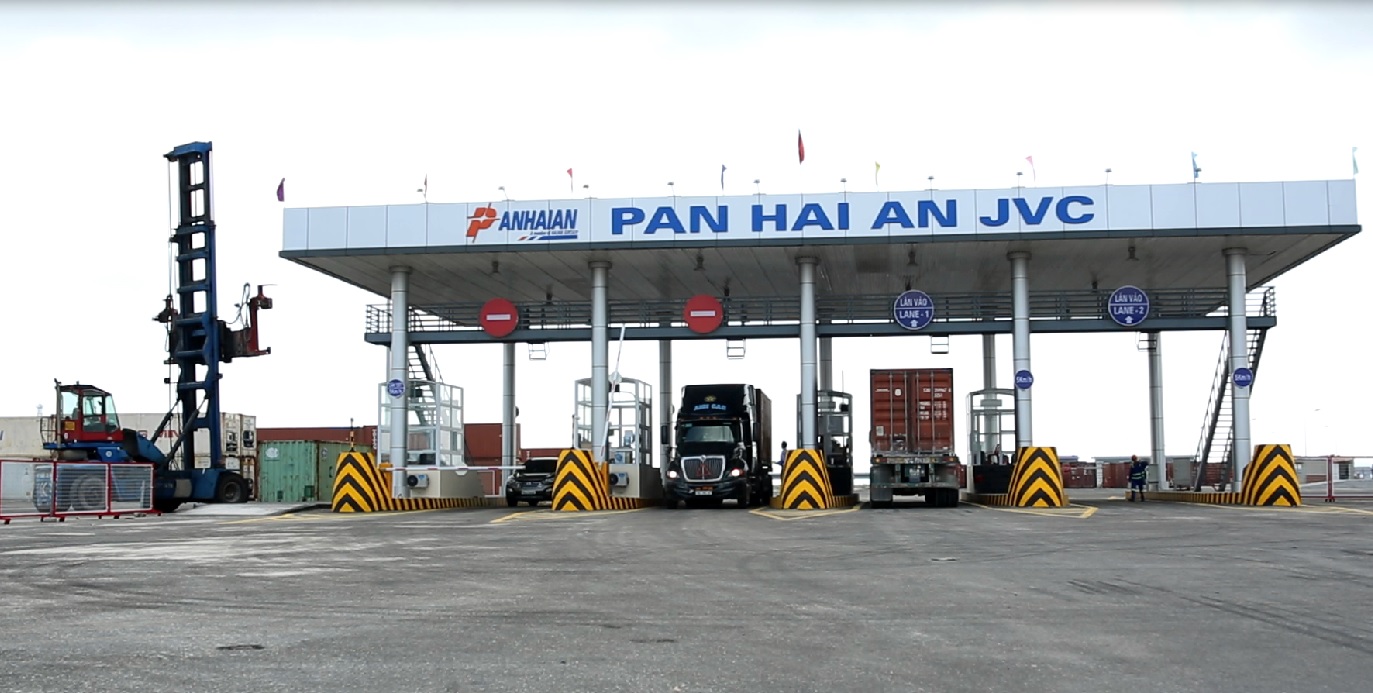 According to Mr. Vu Ngoc Son, Chairman of the Board of Directors of Hai An Transport and Unloading Joint Stock Company, which has just put into operation the project "Pan Hai An Logistics Center", investing in the project in Nam Dinh Vu Industrial Park. by "This is a relatively convenient location, accessible to all ports of Hai Phong and as such it is a transit point, its advantages will certainly be reflected in the price. Hai Phong is a seaport industrial city that develops very quickly. However, the system of logicstics is still quite fragmented. It means that the closed chain of logicstics has not been done by many units. And we built this logistics center to be able to close the service supply chain for customers."
Pan Hai An is the 2nd Center after Yusen to provide the demand for large-scale production supply chain management, tracking and retrieval of goods information quickly and accurately. With a scale of 15.4 hectares, PANHAIAN is planned to be built in 2 phases, phase 1 builds and operates Depot with the goal of providing full services of a professional depot has officially come into operation. last weekend.
Phase 2, expected to be completed by the end of 2019, will build a CFS warehouse and a bonded warehouse to provide a complete chain of logistics services to customers. With a designed capacity of 9000 TEUs. This is a project in cooperation with "Pantos Holding Incorporation" – Korea. A potential investor with experience in logistics infrastructure investment in Korea, China and the US.
Ms. Cho WonHee, President of Pantos Holding Company – Korea also shared that: "We highly appreciate the port of Hai Phong and the potential of Hai Phong port. I just came across here and I see it's huge and I think it's going to grow even stronger. I believe in Hai An group. That is also part of the reason I choose Hai Phong to invest."
The Logictics Vietnam industry in-depth report in the third quarter of 2018 continues to confirm that the warehousing service market tends to expand due to increased demand. The development of centers for receiving and distributing goods, contributing to improving competitiveness and developing Vietnam's logistics services.
Source: Hai Phong motion and connection/ THP