Developing Industrial Parks associated with green criteria is an inevitable trend and brings values ​​of sustainable development and environmental protection. Along with creating a healthy working environment and saving resources, green-oriented industrial parks will help businesses improve business efficiency. 
1. What is an industrial park associated with green criteria?
An industrial park associated with green criteria is to ensure two main goals: limiting CO2 emissions, limiting waste and wastewater into the environment. In addition, in these industrial zones, it is necessary to develop natural energy sources, use resources economically and research new environmentally friendly technologies.
Currently, the state and agencies are also encouraging industrial parks to build with green criteria. However, the implementation of this industrial park model is still sporadic and inconsistent. In the future, it is necessary to enter the determination of the departments and the serious, modern and broad-vision investment of the interested industrial real estate investors.
2. Why is it necessary to develop an industrial park associated with green pepper?
An industrial park associated with green criteria brings great benefits not only to investors and businesses in the industrial park but also ensures a sustainable living environment for future generations.
Investor : Building a green-oriented industrial park is a measure of prestige and for investors. Thanks to that, the unit always "scores" with partners and the industrial park becomes a reliable destination for businesses.
Enterprises : When doing business in the environment of green-oriented industrial parks, helping businesses improve labor efficiency thanks to a fresh and clean environment. Along with the economical use of resources, enterprises will reduce production costs, improve competitiveness and develop sustainably.
Environmental protection : Environmental friendliness is always the main goal of a green industrial park project. This will protect the environment, create conditions for long-term industrial production, and ensure the living environment of future generations.
3. Criteria of green industrial park
The criteria of a green-oriented industrial park must ensure the following 3 conditions:
The factory needs a good wastewater and waste treatment system
In the process of industrial production activities, enterprises often emit a large amount of waste and wastewater. Without technology and good treatment solutions, the environment will quickly become polluted, greatly affecting the lives of people around. Therefore, green-oriented industrial parks need to build a system of technical facilities to ensure waste and wastewater treatment in accordance with regulations, with large capacity.
Using new technology, natural energy 
In addition, industrial parks need to apply new technologies, use natural energy sources, natural ventilation and cooling systems, and prioritize recycled materials to save fuel and protect the environment.
Green, clean factory
Building green, environmentally friendly factory areas to create a fresh and cool space. In addition, it is possible to decorate more lakes and lawns to contribute to creating a lively and airy landscape. Help employees work more efficiently and work more productively.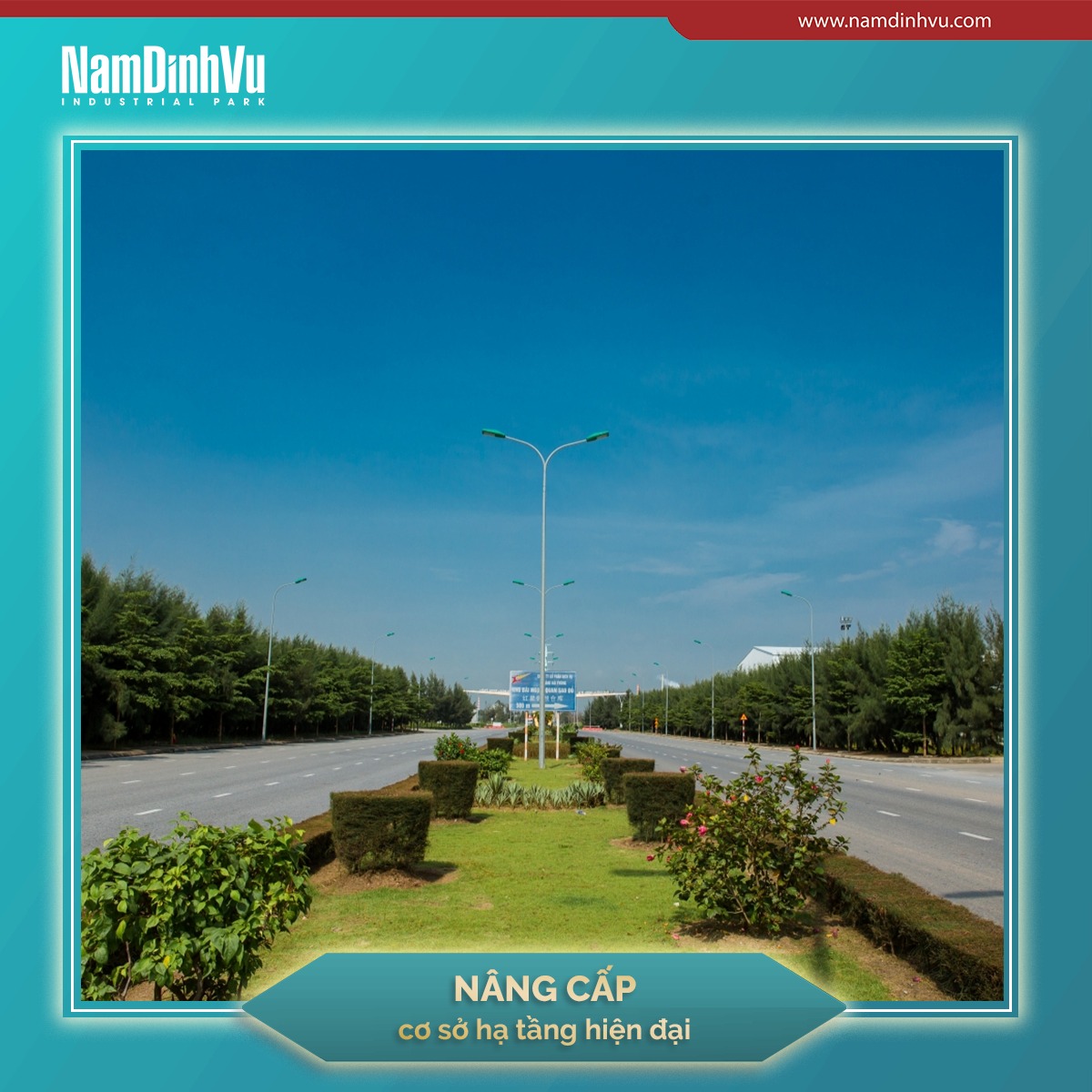 Green area is one of the important criteria to evaluate green-oriented industrial park. 
4. Nam Dinh Vu industrial park develops according to green criteria.
One of the most prominent green-oriented Hai Phong industrial parks today is Nam Dinh Vu. Located in the south of Dinh Vu peninsula, with many advantages of location and synchronous and modern infrastructure, Nam Dinh Vu also attracts investors because it is a green-oriented industrial park.
Tree system: Nam Dinh Vu spends 130ha to plant trees (about 10% of the area). Currently, the industrial park has more than 34,000 tree stumps, including shade trees such as cedarwood, casuarina, Taiwanese eagle…
Wastewater treatment system: Waste water will be collected to a treatment station (phase 1 with a capacity of 10,000 m3/day) to ensure safety before being discharged into the environment. The waste will also be collected and sorted according to the standards.
Applying smart and environmentally friendly technology: during the operation of the industrial park, such as: VR 360 technology, automatic monitoring station to measure wastewater quality, etc.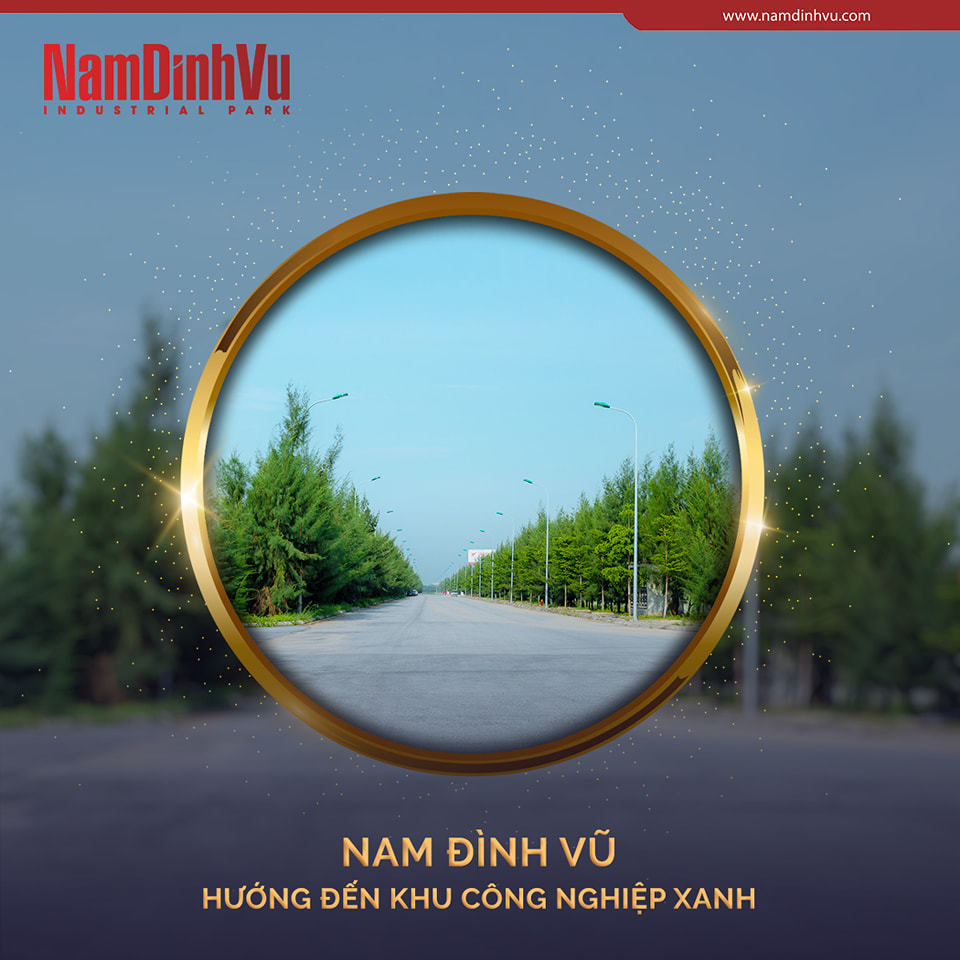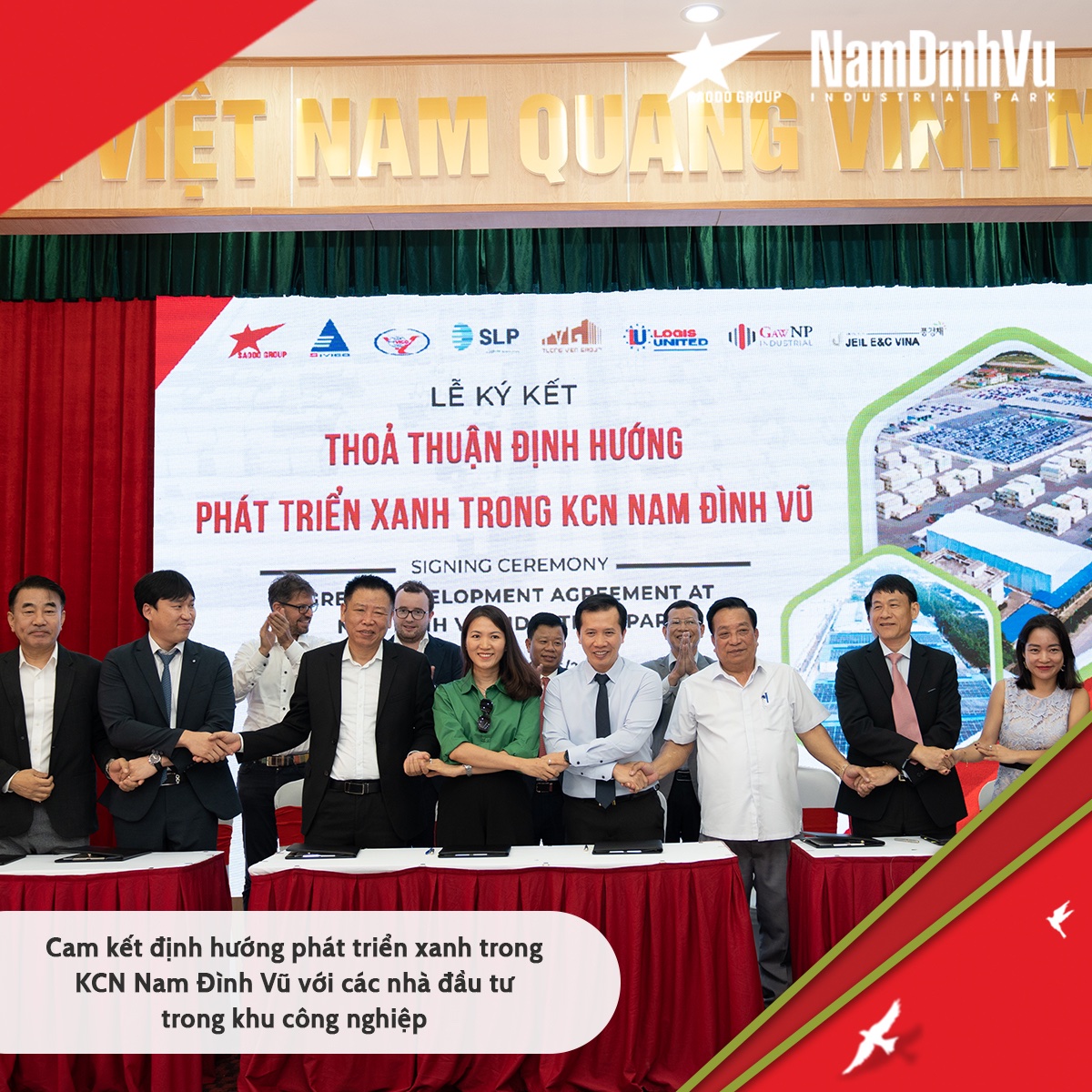 With many great benefits, the development of industrial parks associated with green criteria is an inevitable trend in Vietnam and in the world. It is proud that Nam Dinh Vu is considered a typical symbol of a comprehensive green industrial park, a safe and potential destination for secondary investors with the same orientation.