The project of Hai Phong industrial park encroaching on the sea is a bold step in the industrial real estate market. With the right directions and synchronization, scale and modernity, this project is becoming a "fever" and attracts a large number of domestic and foreign investors. Creating an attractive "golden land" and promising to bring breakthroughs to Hai Phong's economy in the near future.
1. Nam Dinh Vu Hai Phong Industrial Park
Nam Dinh Vu is the only industrial park in Vietnam that owns 4 functional subdivisions with outstanding advantages in traffic and logistics infrastructure. This project is currently a key industrial park in Hai Phong with a large land bank, continuously expanding and attracting investment. That proves the success of a hundred million dollar project with a long-term strategic vision.
1.1. Introduction of Nam Dinh Vu Hai Phong Industrial Park Project
Hai Phong – Nam Dinh Vu industrial park project has a scale of more than 1,300 hectares and is completely encroaching. Bringing a whole new look to the former immense Dinh Vu peninsula. Initially, many people considered this project to be "fantasy". But in fact, it proves to have a high probability of success because the cost and time of sea filling will be more optimal than compensation and clearance of agricultural or non-agricultural land.
Nam Dinh Vu Industrial Park will be the most modern and large-scale non-tariff complex, industrial and seaport in our country. Along with many infrastructure facilities, transportation will help secondary investors find a prime location to focus on business development.
1.2. Project information
Full information about Hai Phong industrial park project Nam Dinh Vu
Investment estimate : 9,000 billion VND
Legal basis : Completed
Expiry date:  Year 2059
Area:  1,329ha
Investor : Sao Do Group
Planning : 4 functional subdivisions
Infrastructure : Ready – synchronous.
Location:  Favorable in terms of traffic connection system when it is 10km from the center of Hai Phong, 15km from Lach Huyen deep-water port, 4km from Hanoi – Hai Phong highway, 8km from Cat Bi international airport.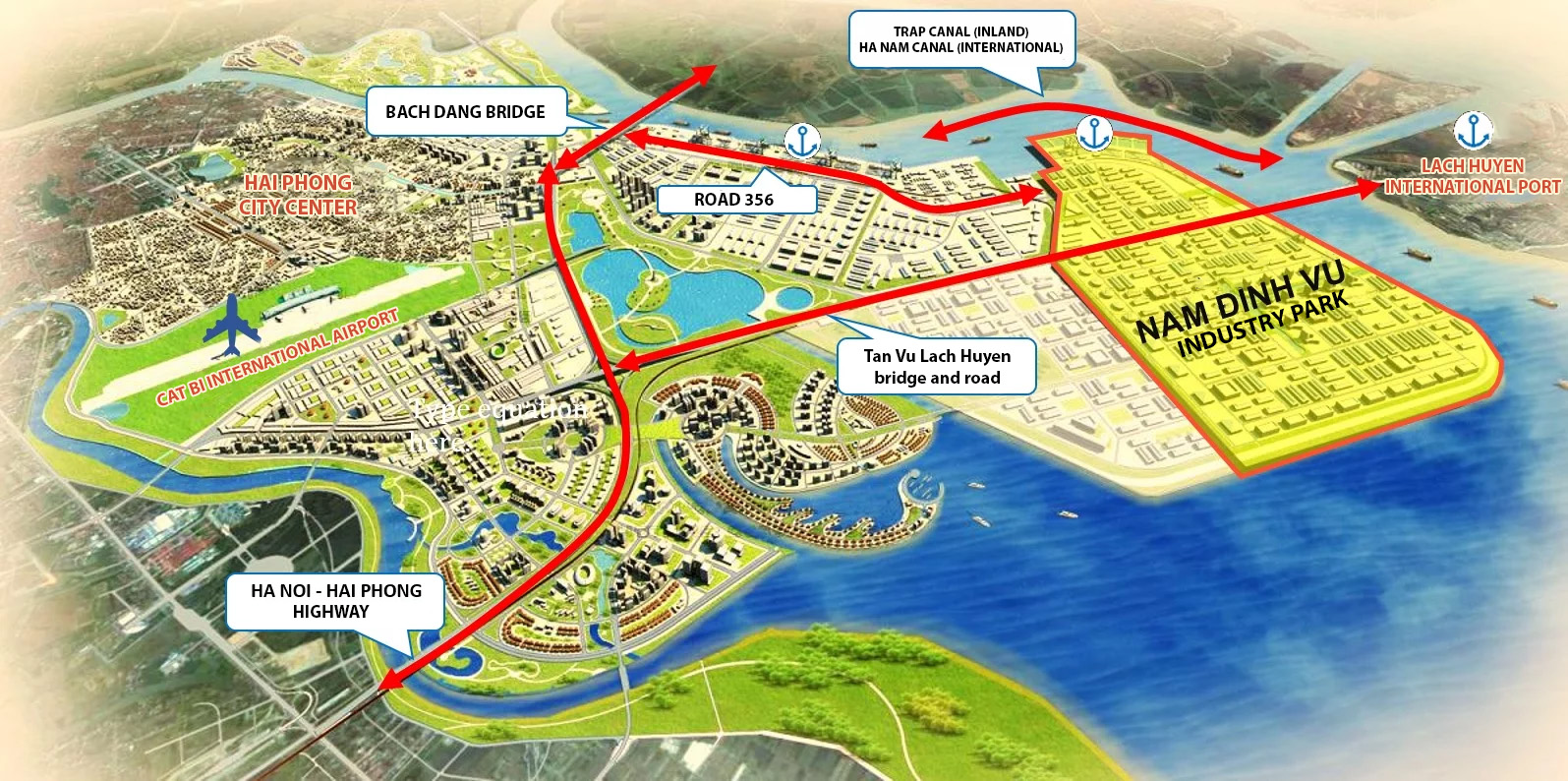 1.3. Factors attracting investors
Industrial real estate project in Hai Phong – Nam Dinh Vu attracts investors by outstanding advantages such as:
Complete service chain
With the goal of putting the interests of secondary investors first, Nam Dinh Vu project builds a synchronous, modern and complete infrastructure and technical system. This helps businesses feel secure and convenient to develop production and business.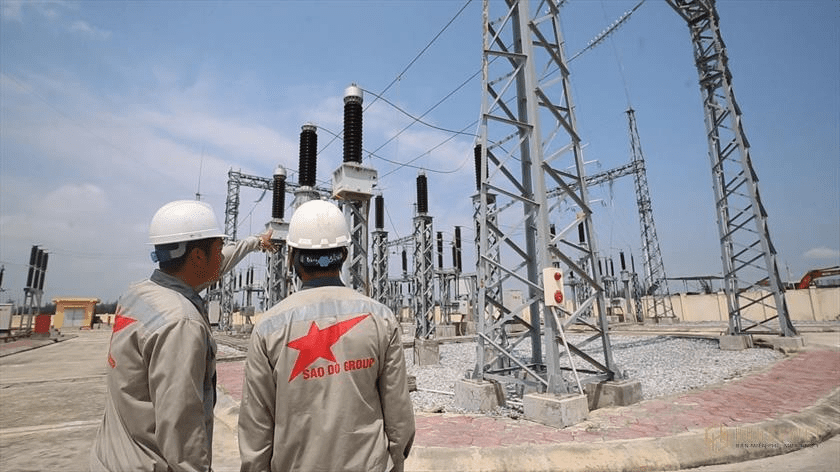 4 functional subdivisions that complement each other
In Nam Dinh Vu Hai Phong Industrial Park, there are 4 subdivisions with complementary functions to bring great convenience to businesses. Create a complete and synchronous business environment.
Functional subdivisions include: seaports and port logistics, non-tariff zones, oil and gas and liquid cargo ports, and industrial zones to create a "closed" supply chain. Helping businesses reduce production costs, time, transportation costs and find new business opportunities.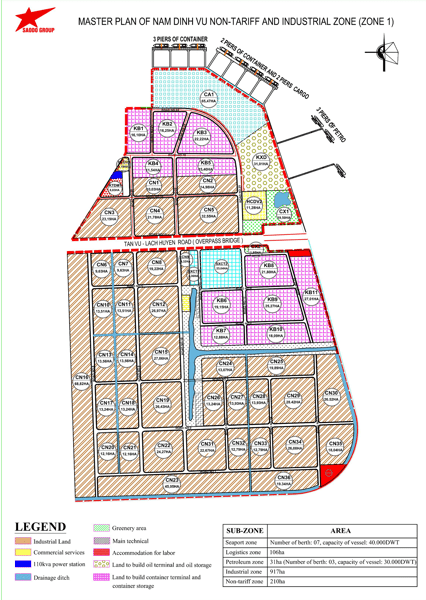 Tariff preferences
Nam Dinh Vu is currently rated as Hai Phong industrial park with the highest investment incentives in Vietnam market with dual incentives: Tax incentives and incentives from the IP investor for investors. Accordingly, investors will receive income tax reduction to 10% for the first 15 years and receive support to complete legal procedures quickly and free of charge.
The project has been put into operation with a large investment capital
Currently, Nam Dinh Vu industrial park project is in operation and attracts many large domestic and foreign investors. Some big projects like:
Project SLP Park.
An Phat Holdings project .
Project BMW Industrial.
The fact that investors continuously invest in Nam Dinh Vu project shows the great potential of this project. Since then, increasing the position of Nam Dinh Vu in particular and industrial park projects in Hai Phong in general. In addition, the presence of large corporations will be a strong premise to increase the city's revenue and develop the local economy.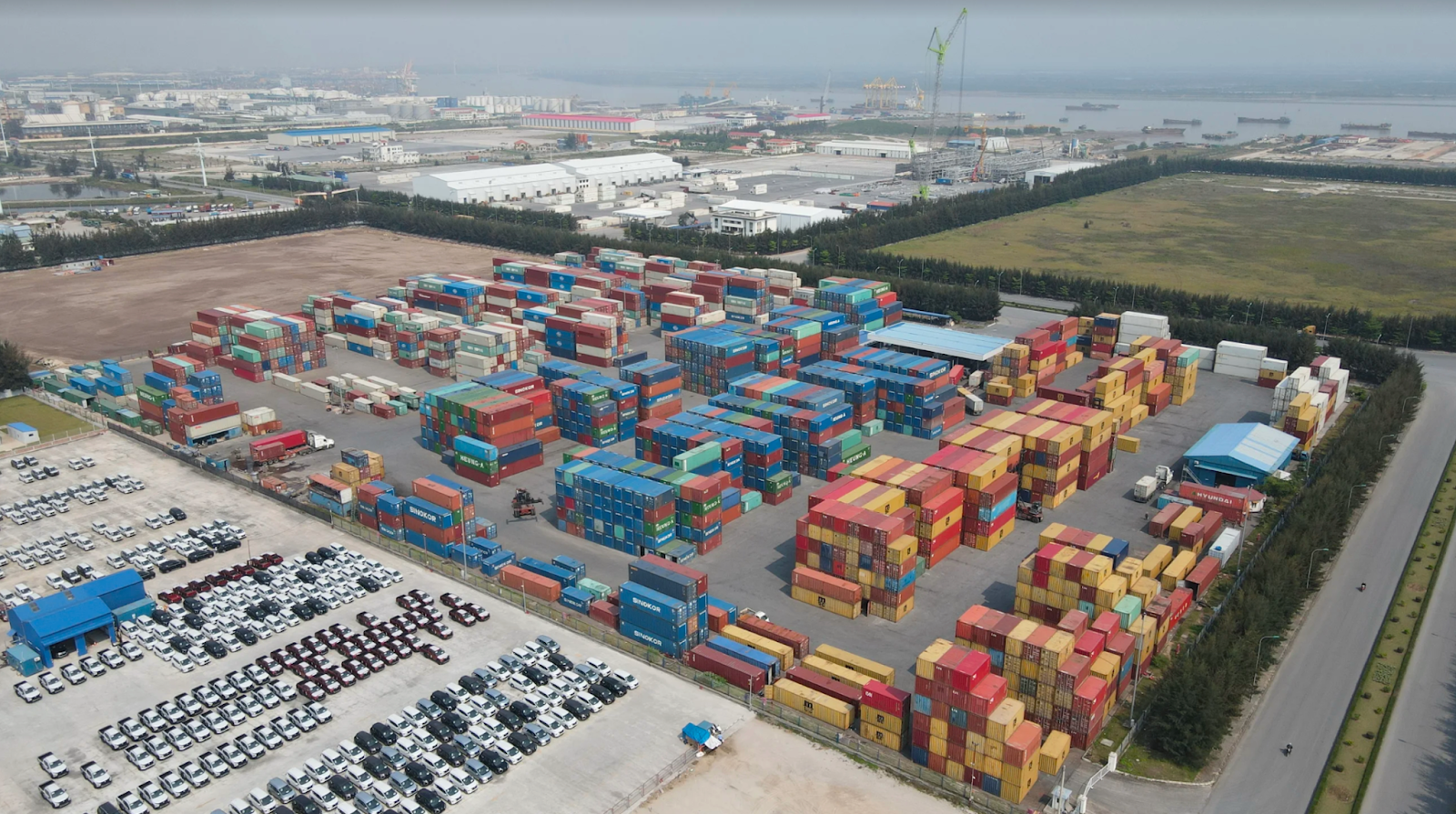 2. Deep C Hai Phong Industrial Park
Deep C is also one of the major industrial parks in Hai Phong. With a convenient location and a large scale, Deep C Hai Phong industrial park complex is a suitable choice for investors.
Thus, Hai Phong industrial park projects are always appreciated for their modernity, synchronization and utility. Especially, Nam Dinh Vu's million-dollar sea encroachment project – a bright and extremely attractive investment point in Hai Phong. With a strategic vision and right directions and special attention to the interests of investors, Nam Dinh Vu promises to bring stability and development to businesses.
To learn more about the Hai Phong industrial park project, please contact Hotline 0965 469469 for specific advice.