Eco-industrial parks bringing about sustainable development efficiency associated with environmental protection is the trend of industrial park development in the future. In Vietnam, the eco-industrial park is also making significant changes and creating strong attraction for big investors. 
1. List of eco-industrial parks 
According to an investment newspaper published on August 3, 2022 , the project to deploy 5 eco-industrial parks has been combined by the Ministry of Planning and Investment with the United Nations Industrial Development Organization (UNIDO) and the Federal Economic Agency by the Swiss canton (SECO). With a total budget of 1,821,800 USD and implementation time of 36 months, 5 industrial parks will be deployed in 5 provinces, Hai Phong city, Ho Chi Minh city. Ho Chi Minh, Can Tho, Dong Nai and Da Nang are:
Dinh Vu Industrial Park

Hoa Khanh Industrial Zone

Amat . Industrial Park

Hiep Phuoc Industrial Park

Tra Noc Industrial Park 
These industrial parks will be developed in the direction of efficient use of resources, energy, economic development associated with environmental protection. Deploying this eco-industrial park model promises to bring a new look to Vietnamese industrial parks and make a great contribution to sustainable and effective economic development. The above 5 eco-industrial park projects will be the premise for state management agencies to continue to expand the eco-industrial park model in the future. 
2. Orientation to develop eco-industrial parks in Vietnam
According to the Economic and Forecast newspaper , the development orientation of eco-industrial parks in Vietnam has been clearly stated in Decree 82/2018/ND-CP dated May 22, 2018. The content of the decree is that the state always encourages and provides maximum support for organizations to establish new or convert industrial parks to operate under the model of eco-industrial parks. From there, improve production efficiency, save resources, clean production, and reduce environmental pollution.
Hai Phong is one of the localities that have well implemented the orientation of developing ecological industrial parks. According to Deputy Head of Hai Phong Economic Zone Department, Mr. Bui Ngoc Hai said, Hai Phong is always well aware of the role of sustainable development of industrial parks in the direction of ecological industrial zones, the inevitable trend. 
Since Vietnam has not yet deployed an eco-industrial park, leaders of Ho Chi Minh City. Hai Phong has actively contacted Japan to implement the green industrial park development program, which is also the same orientation as the eco-industrial park. This factor has contributed to creating a strong attraction for secondary investors.
One of the prominent green-oriented industrial park development projects in Hai Phong is Nam Dinh Vu. The industrial park has used 130ha (about 10% of the area) to plant trees and focus on using solar power, a standard and high-capacity wastewater treatment system… a clean, friendly business environment that helps businesses reduce costs and improve production and business efficiency.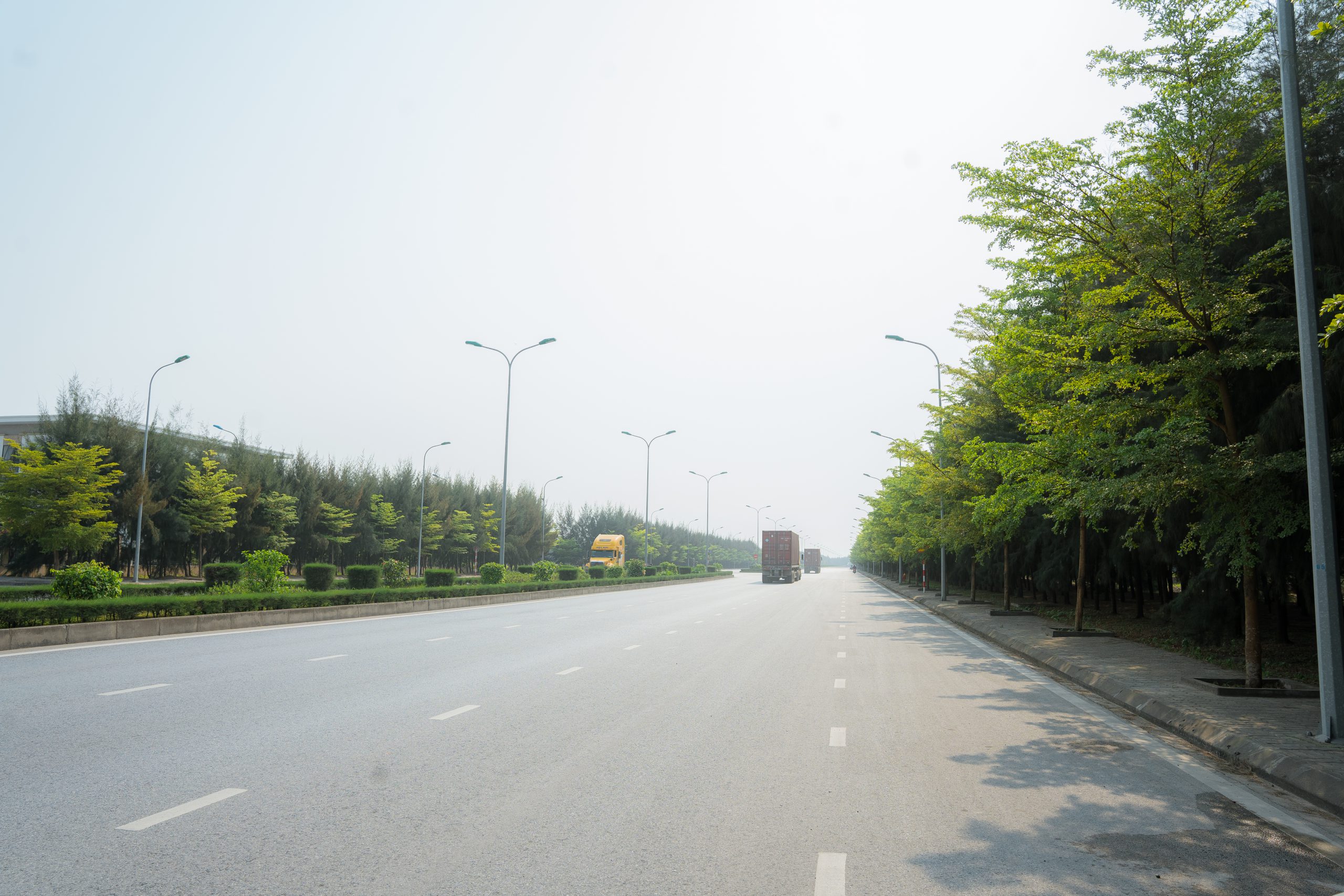 Nam Dinh Vu spends 130ha to plant trees, create a fresh landscape and working environment
Eco-industrial parks in Vietnam have been making positive changes. With many benefits for the environment, creating a premise for sustainable industry development, eco-industrial parks or green-oriented industrial parks will be an inevitable trend in the future and greatly contribute to improving the position Vietnamese economy.