Industrial real estate is still on the rise and has seen strong development in recent times. The evidence of this is the increasing number of new industrial parks and the continuous flow of FDI into Vietnam, which confirms the recovery of the industrial real estate segment after the Covid-19 pandemic.
Industrial real estate attracts investment after the pandemic
With the shift of many large corporations' factories from China to neighboring countries, including Vietnam, and with flexible anti-epidemic plans and open investment policies, Vietnam has become an attractive destination for foreign investors.
According to an article published by the Government Electronic Newspaper on May 6, 2022, Mr. Nguyen Van Dinh, Vice Chairman of the Vietnam Real Estate Association, evaluated that in 2022, the industrial real estate segment will continue to attract investment and have good growth.
Classification of industrial real estate parks
According to Mr. Tran Dai Nghia, Director of FII Vietnam Investment and Consulting Company, shared on Cafef newspaper on June 10, 2022, the classification of industrial real estate parks according to Decree 35/2022/ND-CP is a significant achievement compared to previous decrees. When classifying industrial parks into support parks, specialized parks, high-tech parks, and developing industrial-urban-service parks, it helps investors to have better orientation and create more favorable legal conditions.
However, the government still issues additional Circulars to guide specific criteria for classifying industrial parks. This helps investors to plan industrial parks more deeply and enables secondary investors to easily choose the appropriate industrial park model for their business.
Industrial real estate rental prices
According to VnExpress on November 22, 2021, industrial real estate rental prices are slightly increasing in key economic areas in the North and the South. Rental prices in each area vary and depend on the advantages, infrastructure, and synchronized utilities of the industrial parks.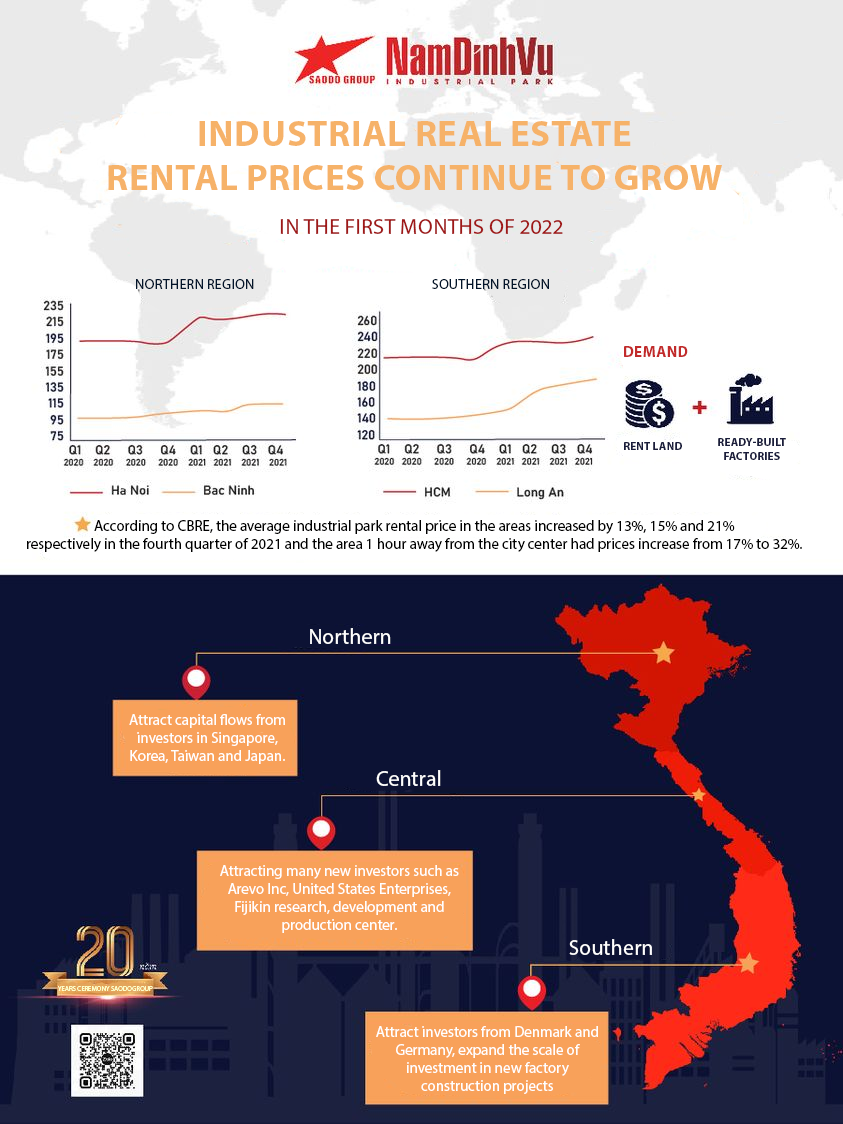 4. Nam Dinh Vu Industrial Park – a bright spot to attract investors
One of the prominent Hai Phong industrial parks, the bright spot attracting investors in the North is now Nam Dinh Vu. This is an industrial park that not only has the advantage of geographical location, but also is built with synchronous infrastructure from the internal transportation system, electricity, water, wastewater treatment, liquid cargo port, .. .brings convenience and convenience for business enterprises. Along with great tax incentives, the incentive to complete legal documents Nam Dinh Vu is the golden address of secondary investors.
With the determination to recover and develop the economy according to the Resolutions of the Government, Nam Dinh Vu Industrial Park has achieved important steps and attracted investment with many important projects. Some outstanding projects such as: JP Property Logistics Park Hai Phong 1, BW Nam Dinh Vu, SLP Park Hai Phong,…
Recently, Nam Dinh Vu continues to attract a number of new projects such as: GNP Nam Dinh Vu industrial center project, Logis United Hai Phong Logistics Center project in Nam Dinh Vu Industrial Park with more than 6ha of land and Total investment up to 25 million USD.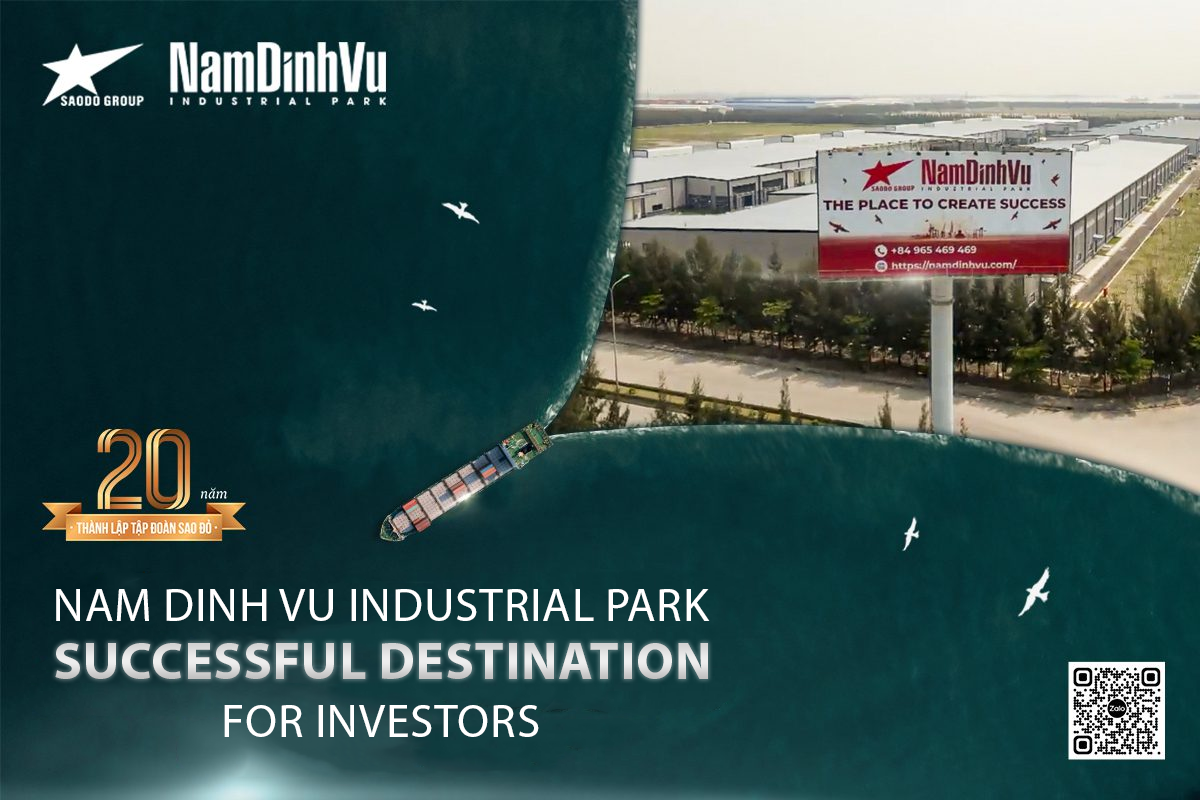 Industrial real estate in Vietnam is taking the right steps under the leadership of the departments. Along with the strategic vision of investors, modern and synchronous industrial parks have been created. Typically, Nam Dinh Vu industrial park – this is the ideal and successful landing for secondary investors.