Industrial park land or industrial real estate contributes greatly to the overall development of the economy. Industrial park projects with many advantages, synchronous and scientific planning are always interested by secondary investors. Let's find out some regulations and procedures for leasing industrial land and have some notes to choose a potential and attractive investment land.
1. Regulations on land use and lease in industrial zones
To ensure the legality when using industrial land, investors need to understand the state's regulations related to the lease and use of industrial land. Specifically:
Understand that industrial park land is land for construction of industrial clusters/zones, export processing zones and other production zones.
The use of land for construction of industrial parks must have detailed and appropriate planning and be approved by competent state agencies.
The State allocates land with the collection of land use levy or leases it for a long period of time with annual payment and one-off rental for the entire lease period to overseas Vietnamese. With the land area for construction of infrastructure for common use in the industrial park, the investor does not have to pay rent/land use.
Investors can choose the form of land lease, transfer, or sub-lease of land to invest in production and business in the industrial park.
Land users in industrial parks need to use land for the right purposes, be granted a certificate of land use rights and have obligations and rights as prescribed by the 2003 Land Law.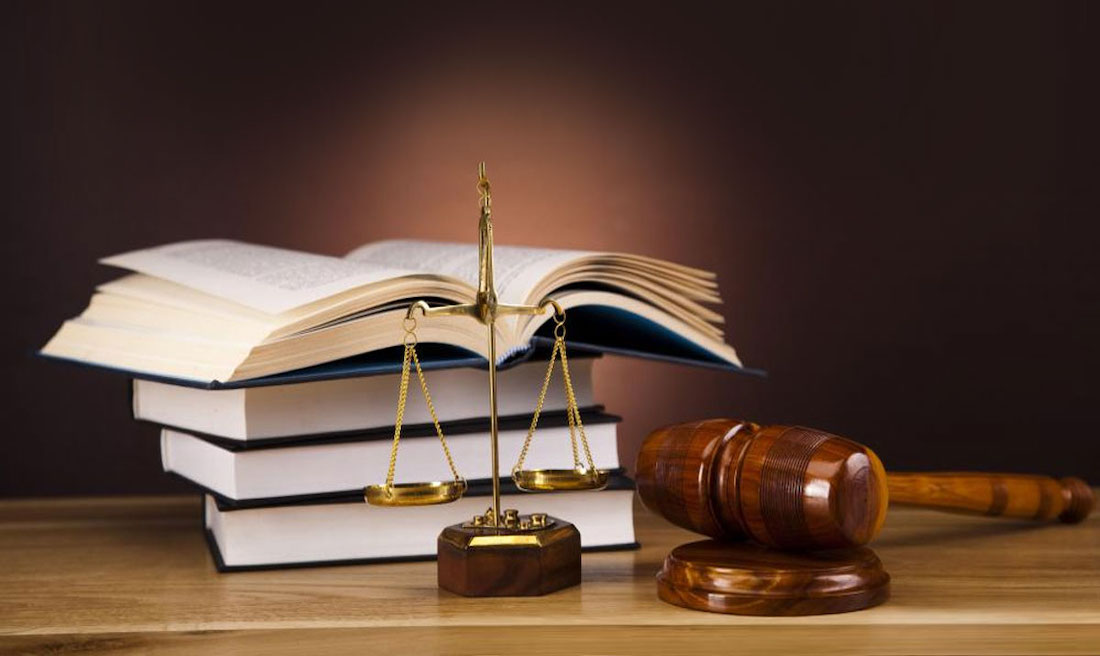 2. Industrial park land rental price
The current industrial park land rental price ranges from 95 – 110 USD/m2/lease cycle. This price is dependent on many different factors such as:
Industrial park land location: With golden locations, many advantages and convenient transportation connections by rail, waterway, road, and air, the rental price will be slightly higher. But with this convenient location, it will give businesses many advantages to reduce transportation costs, reduce time to bring products to market…
Quality of infrastructure and technical infrastructure: Industrial parks with synchronous technical infrastructure, modern and scientific planning are always prioritized by businesses despite the higher land rent.
Incentives and services when renting land: These are tax incentives, services to support businesses in applying for investment licenses, business registration certificates, etc. Usually the rental price is in the areas. The industry has many incentives, the accompanying support will have a slightly higher price. But in the long term, this incentive will bring many benefits to businesses to reduce costs, rest assured to focus on production and business.
Rented area: An inevitable rule that surely every investor understands, the rented area will be proportional to the rental cost. Therefore, investors need to calculate to choose the leased area in accordance with the production scale and optimize the rental cost.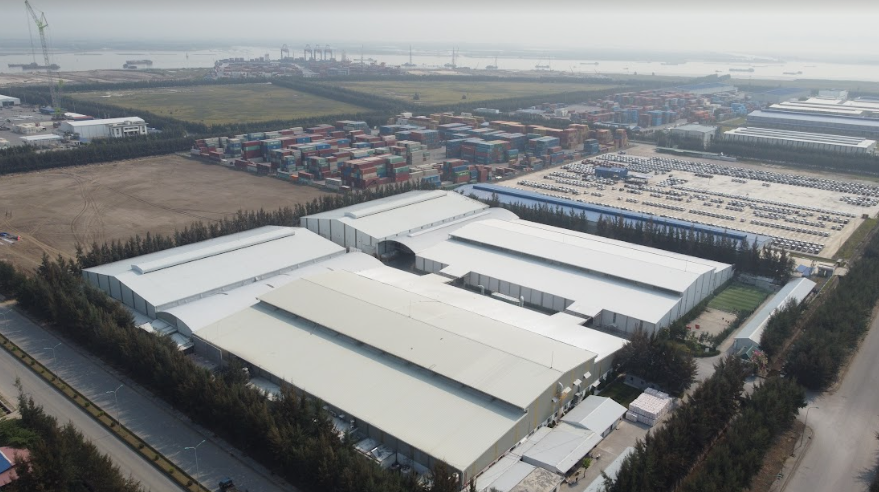 3. Procedures for leasing industrial land
Understanding the procedures for leasing industrial land helps businesses facilitate the process of investment procedures to quickly go into production and business activities.
Procedures and procedures for leasing industrial land are as follows:
Step 1: Sign a land lease contract with the investor
Step 2: Carry out the procedure to apply for an Investment Registration Certificate
Step 3: After being granted the Investment Registration Certificate, carry out the procedures for establishing an enterprise or the Business Registration Certificate.
Step 4: Get the Land Use Right Certificate and Construction Permit issued by the investor.
Step 5: The enterprise completes all investment procedures and goes into operation.
4. Where should I invest in industrial park land?
In the exciting real estate market in our country, Hai Phong is one of the bright spots that has greatly contributed to raising the level of the Vietnamese economy. Hai Phong is trusted by many domestic and foreign investors to "pour capital" to develop production and business. It is not a random choice but an inevitable consequence because the port city has many great advantages:
The policy of "Rolling out the red carpet to welcome investors": It is the interest of the Hai Phong City People's Committee and the participation of various departments that have created a transparent investment environment, eliminating legal procedures. cumbersome administrative procedures. This "red carpet" policy has created a sympathetic look of businesses when investing in land in Hai Phong industrial park.
Owning 5 types of traffic: With a system of road, sea, river, air, Hai Phong railway brings many advantages in traffic and transportation for businesses in the area.
One of the key economic triangles in the North: Hai Phong, along with Hanoi and Quang Ninh, are three key economic triangles in the North. 

This is a factor that creates a favorable and vibrant business environment for businesses to access many new opportunities.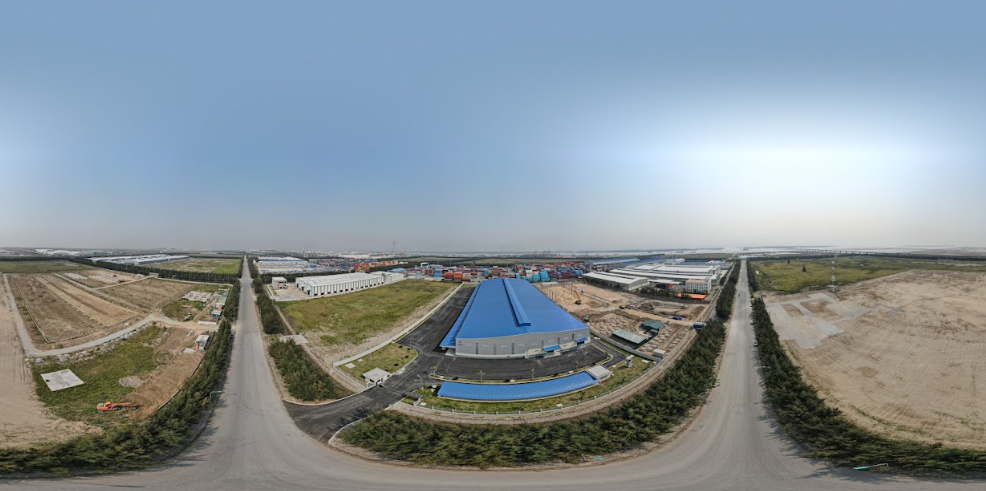 5. Notes when investing in industrial park land
When investing in industrial park land, secondary investors should pay attention to the following issues:
Research and select industrial parks with a maximum land use term of 70 years. In order to increase the use time and not incur additional costs, time to apply for land extension.
Industrial parks should be selected with many advantages when investing such as: linking, developing other types of real estate, well-invested planning and infrastructure, potential to increase land prices in industrial parks. .
It is necessary to understand clearly the planning information and the legality of industrial land. It is necessary to choose an address that has been licensed for investment, has a scientific and methodical plan.
Industrial land after lease can be transferred to a third party. Enterprise can easily transfer it to another party when there is no need to ensure its benefits.
As one of the bright spots in industrial real estate in Hai Phong, Nam Dinh Vu is proud to be a "golden land" that meets many requirements of secondary investors such as: long-term land use, land The industry has many advantages, clear legality and easy transfer to 3rd parties when there is no need to use.
In addition, Nam Dinh Vu is also located in a golden position, convenient to connect road, railway, sea and air traffic. Along with many tax incentives, dedicated support for businesses to complete legal procedures quickly, Nam Dinh Vu has been "chosen to send gold" by many investors.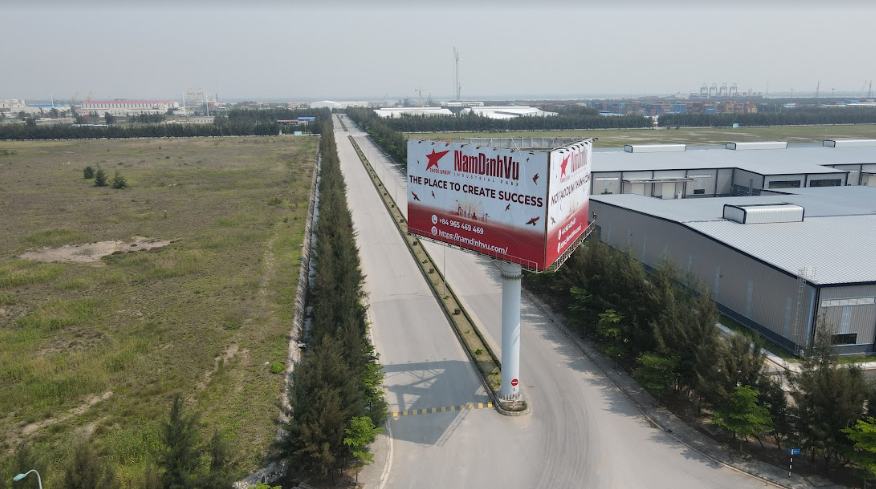 Thus, before deciding to invest in industrial land, investors need to carefully understand the regulations, procedures and rental and use prices of industrial land. At the same time, it is advisable to consider choosing industrial parks with many advantages, clear legality and many incentives like Nam Dinh Vu to maximize benefits.