In order to find a "golden" position, with great potential and peace of mind in production and business, when renting factory land, investors need to follow a sequential process. With the following steps to invest in renting factory land, it will help businesses choose an advantageous investment location, completing procedures quickly and easily.
1. Steps to invest in land to build factories
Once the investment location has been selected, the secondary investors need to follow the following steps:
Step 1: Enterprises are consulted by investors before investing in building factories.
Step 2: Sign the contract to keep the land.
Step 3: Apply for an Investment Registration Certificate
Step 4: Carry out the business establishment procedure or the business registration certificate.
Step 4: The investor and the enterprise sign a land lease contract.
Step 5: The two sides hand over the land.
Step 6: The enterprise is granted a certificate of land use right by the investor.
Step 7: Apply for a Construction Permit.
Step 8: After the business completes all the procedures and goes into operation, the investor will support after the investment.
2. Industrial factory in Nam Dinh Vu
The process of investing in land to build an industrial factory is quite a step-by-step process and takes a long time. In order to shorten the investment process and go into operation soon, businesses can choose investment projects in ready-built factories.
Currently, Nam Dinh Vu Industrial Park is attracting a lot of investment projects in ready-built factories and smart warehouses, creating a modern factory – logistics – logistics ecosystem. Prominent investment projects such as: JP Property Logistics Park Hai Phong 1, BW Nam Dinh Vu, SLP Park Hai Phong, Logis United and GNP Hai Phong warehouse project…
Each ready-built factory and warehouse has a variety of functions and flexible areas to meet the needs of businesses. Along with the green development model, application of modern operation management technology, convenient location, ready-built factory projects, smart houses in Hai Phong – Nam Dinh Vu industrial park projects will bring maximum benefits to tenants.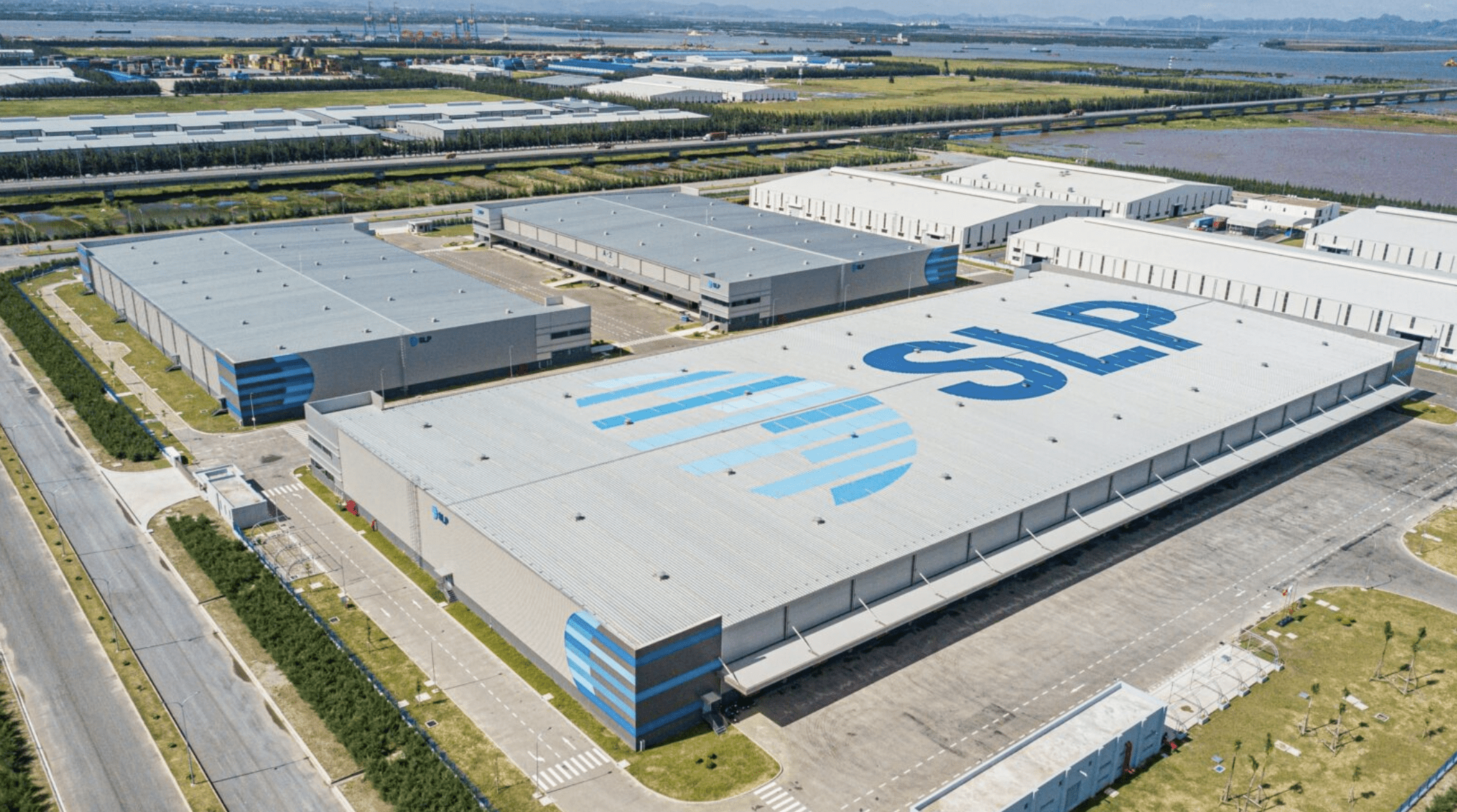 Thus, when deciding to invest in industrial land factories, secondary investors should consider and learn carefully to choose a location with many advantages and incentives. Typically, the projects of ready-built factories and modern warehouses in Nam Dinh Vu will be the ideal destination for businesses to have a favorable business environment, reduce costs and develop sustainably.