The trend of integrating logistics into industrial parks is becoming inevitable in the future. Especially when the economic context is affected by the Covid 19 pandemic, the integration of logistics into the industrial park has shown the efficiency and convenience brought to businesses in the industrial park. Helping businesses get a convenient, convenient and cost-effective business environment, improving competitiveness. 
1. Why is it necessary to integrate logistics into industrial parks?
Many investors have recognized the advantages of integrating logistics into industrial parks. And the impact of the Covid-19 pandemic further confirms the advantage of this scale. Because when the pandemic took place, with zoning and isolation, the supply and demand chain was broken. This has caused many difficulties for input materials and goods export and sale.
Therefore, investors always choose convenient locations in terms of logistics and other accompanying utility services, helping production and business not be affected much. Along with the advantages of transportation, warehousing, goods movement … integrated right in the industrial park, it helps businesses reduce a lot of costs and risks in transporting and supplying goods. Thereby, improving business efficiency in units and increasing competitiveness in the market.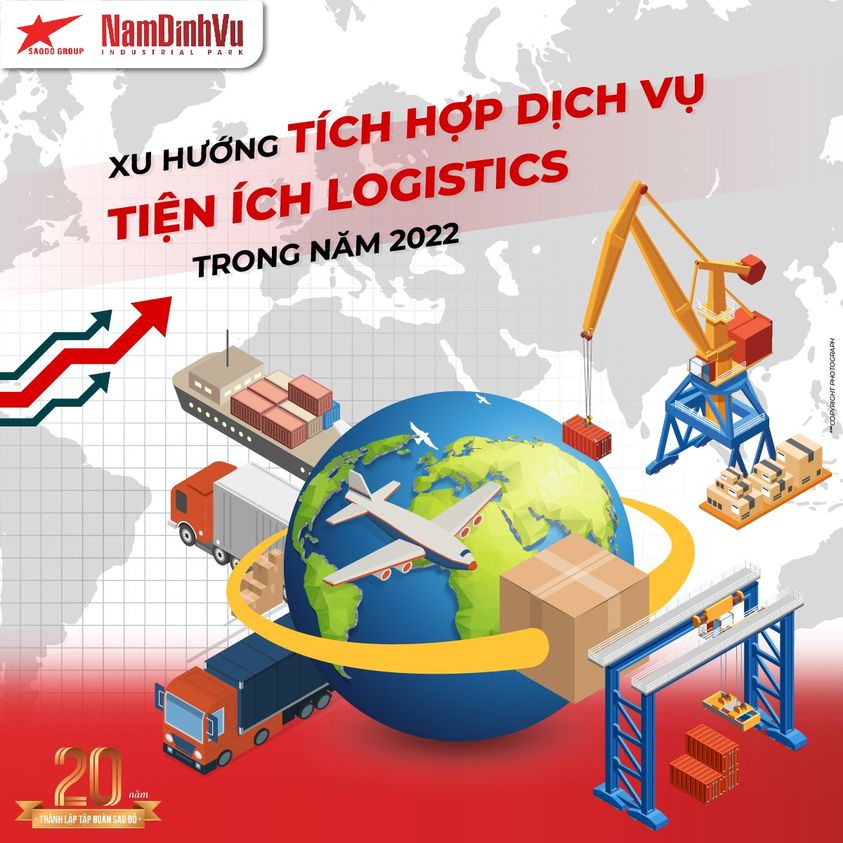 2. Nam Dinh Vu Industrial Park – attracting investors thanks to its high-quality logistics ecosystem
One of the industrial parks that is considered as a "bright spot" for the model of integrating logistics into Hai Phong industrial park is Nam Dinh Vu. With many available advantages, synchronous infrastructure and high-quality logistics ecosystem, Nam Dinh Vu is inevitably an ideal destination for secondary investors. 
Strategic location – located in the center of Dinh Vu – Cat Hai Economic Zone, easily connected to Hai Phong city center, near Hanoi – Hai Phong highway, Cat Bi airport,…. helping to connect rail, sea and road traffic smoothly. 

The only industrial zone with an international seaport in the area – Nam Dinh Vu Port – where Hai Phong's gateway to the sea is located. This advantage helps businesses in Nam Dinh Vu Industrial Park to facilitate the development of transportation, import and export activities by sea. 

Nam Dinh Vu is the only industrial park in Vietnam that owns 4 functional functional subdivisions, synchronous and maximally complementing each other: Seaport area and logistics warehouse; Petroleum and liquid cargo ports; Industrial land and warehouse complex. This is considered a typical utility business model, meeting the requirements of businesses right in the area.

At the same time, Nam Dinh Vu also focuses on many modern ready-built warehouse projects and smart factories. Some typical projects such as: SLP ready-built warehouse project, "unicorn" project – logistics center logistics united, …. These projects will help businesses invest in soon put into operation, get favorable and smooth business environment.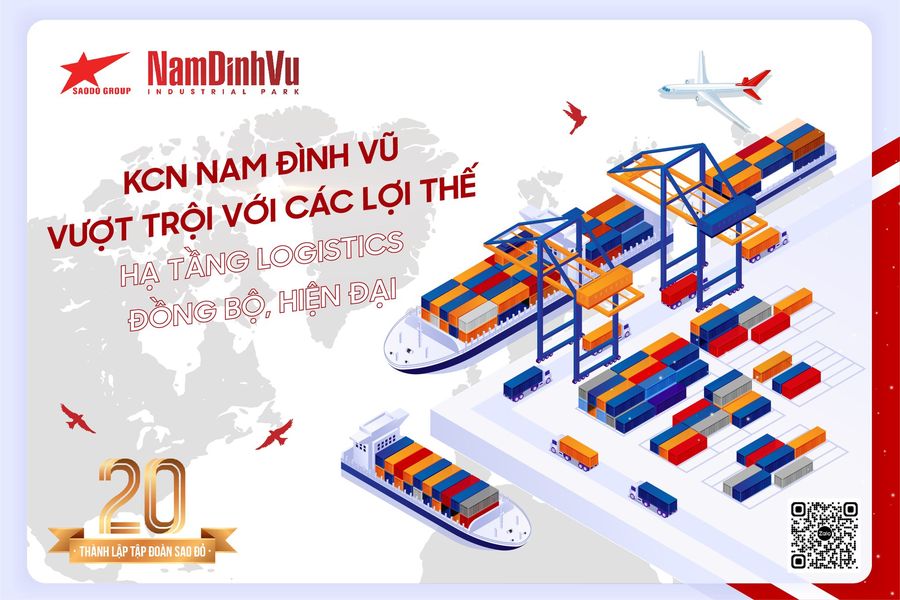 Thus, locations with the trend of integrating logistics into industrial parks are potential lands and are highly appreciated by investors. With many advantages along with a high-quality logistics ecosystem, Nam Dinh Vu will become a bright spot in industrial real estate and the center of the national logistics system and logistics service in the future.