With the following 5 important notes when investing in industrial parks, the following will help investors get objective information, thereby making appropriate and effective investment decisions.
1. Legal regulations on investment in industrial parks
According to the provisions of the Land Law 2013, individuals and organizations that want to invest in industrial park land need to comply with the provisions of this law. Knowing the regulations under the Land Law will help you invest in an industrial park quickly, avoiding unnecessary troubles during operation.
Here are the regulations that investors need to understand when investing in industrial parks:
For individuals and economic organizations who are Vietnamese:  Choose the form of land allocation with collection of land use levy or the form of land lease from the State. In addition, investment can be made in the form of land transfer or lease associated with industrial park infrastructure.
Organizations and individuals Vietnamese residing abroad/foreigners : Can choose the form of land delivery with collection of land use levy, land lease from the State and one-time payment of land rental for the entire lease period. or pay annually. Or, it is possible to lease land associated with infrastructure invested by Vietnamese organizations or individuals residing abroad/foreigners to build infrastructure of industrial parks.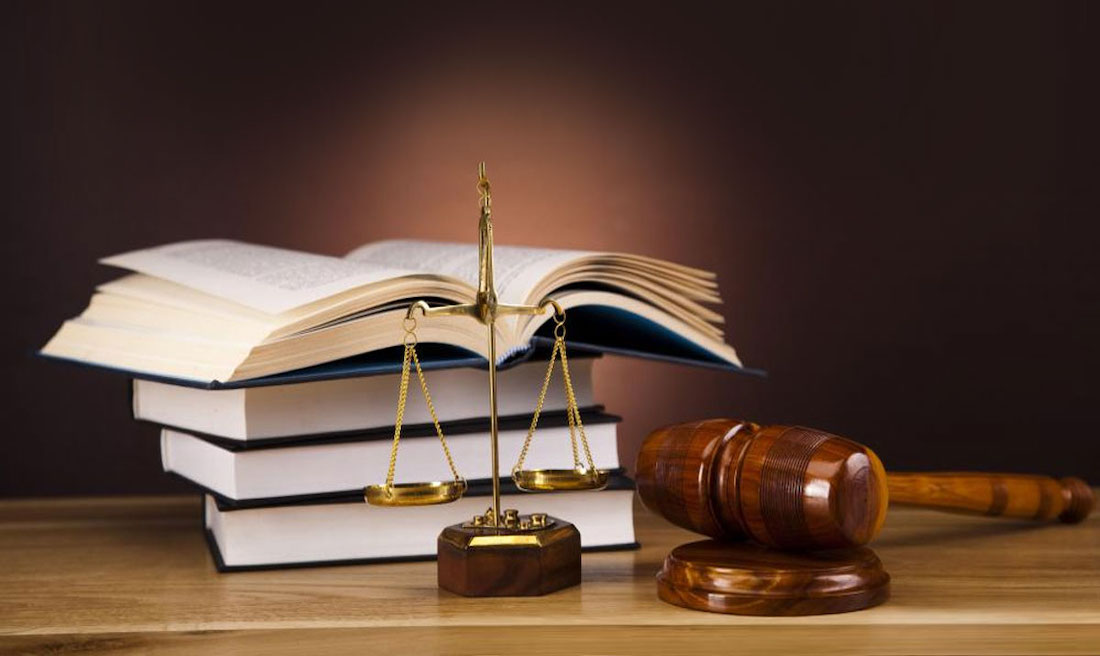 2. Utilities system and industrial park infrastructure are well invested
Choosing an industrial park with good infrastructure is a decision that plays the most important role. This will be a factor that has a long-term impact on the operation and benefits of the business. The industrial park has a synchronous and scientific utility system, helping businesses have a convenient business environment, optimized production costs and bring many competitive advantages for good growth and development.
An investment location is considered "prime" when it meets the following basic conditions:
Owning infrastructure, synchronous transportation and utilities for businesses to feel secure in production and business.
Convenient transportation, quick connection to central areas, airports, ports…
Favorable resource, environmental and social conditions, taking advantage of natural energy sources to reduce costs.
This is also the factor that makes Nam Dinh Vu Industrial Park a bright spot for investment thanks to the integration of 4 functional subdivisions that complement each other, including: Industrial park, seaport and port logistics area, and airport area. tariffs, oil and gas ports and liquid cargo. As can be seen, the subdivisions form a closed supply chain, reducing production costs, saving time and transportation costs.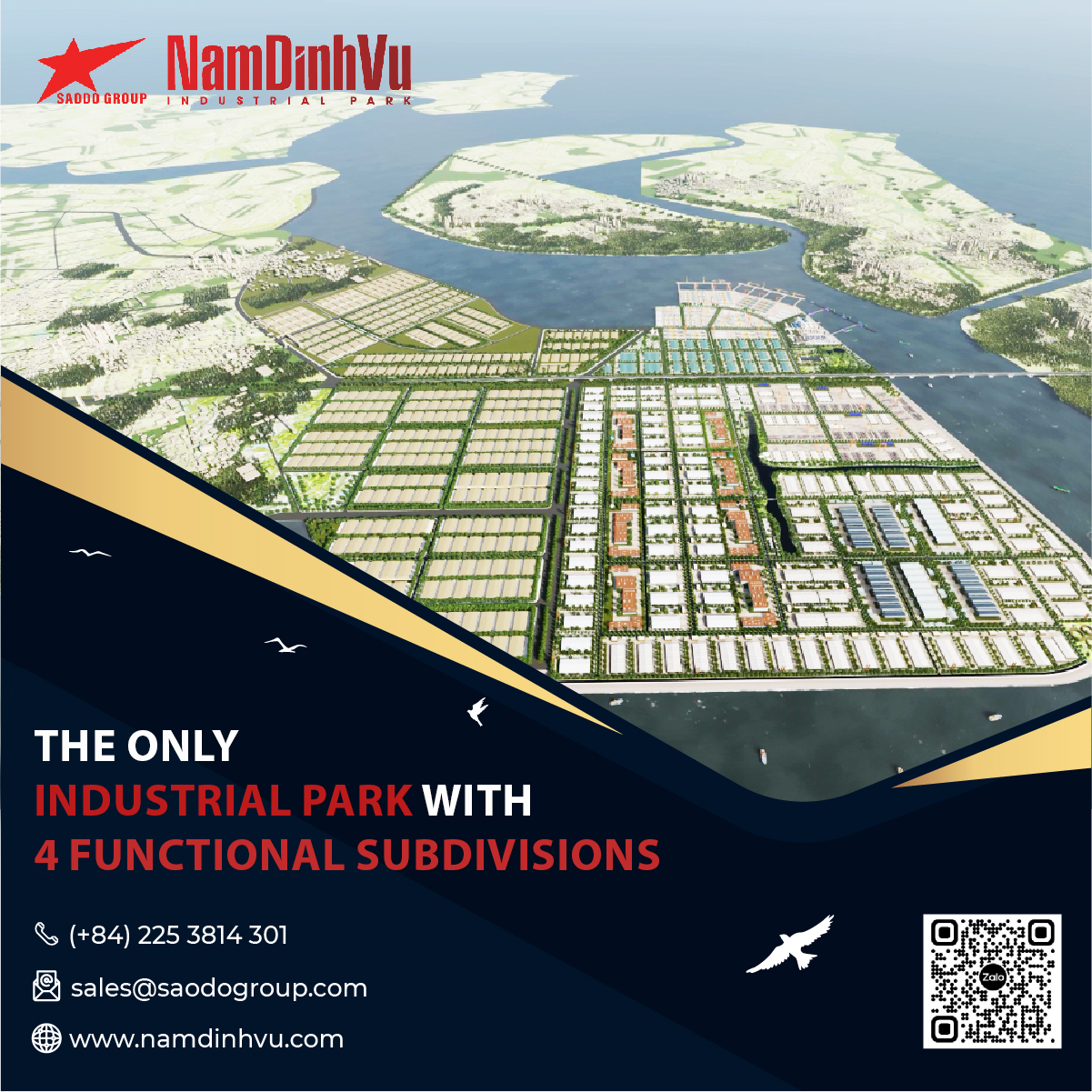 3. Procedures for industrial park investment
When choosing a location to invest in an industrial park, businesses need to complete investment procedures. The process of industrial park investment procedures includes:
Step 1: Sign a land lease contract with the investor
Step 2: Carry out the procedure to apply for an Investment Registration Certificate
Step 3: After being granted the Investment Registration Certificate, carry out the procedures for establishing an enterprise or the Business Registration Certificate.
Step 4: Get the Land Use Right Certificate and Construction Permit issued by the investor.
Step 5: The enterprise completes all investment procedures and goes into operation.
With this procedure, businesses will take a long time to complete. However, if you choose a dedicated investor, you will be completely assured because the investor will have many support policies and create the best conditions for businesses to soon complete procedures.
4. Choosing an industrial park investor
Choosing a reputable industrial park investor brings peace of mind during the investment process. With a strategic vision and long-term operating experience, the investor will have the ability to be flexible and adapt to market changes, bringing value-added projects to partners.
Prestigious investors are evaluated through the following factors:
Strategic vision with international projects.
The industrial park is planned in a methodical, synchronous and scientific manner.
Good financial capacity, stable growth potential
The logistics infrastructure is synchronous and highly connected.
Investors receive high trust from partners.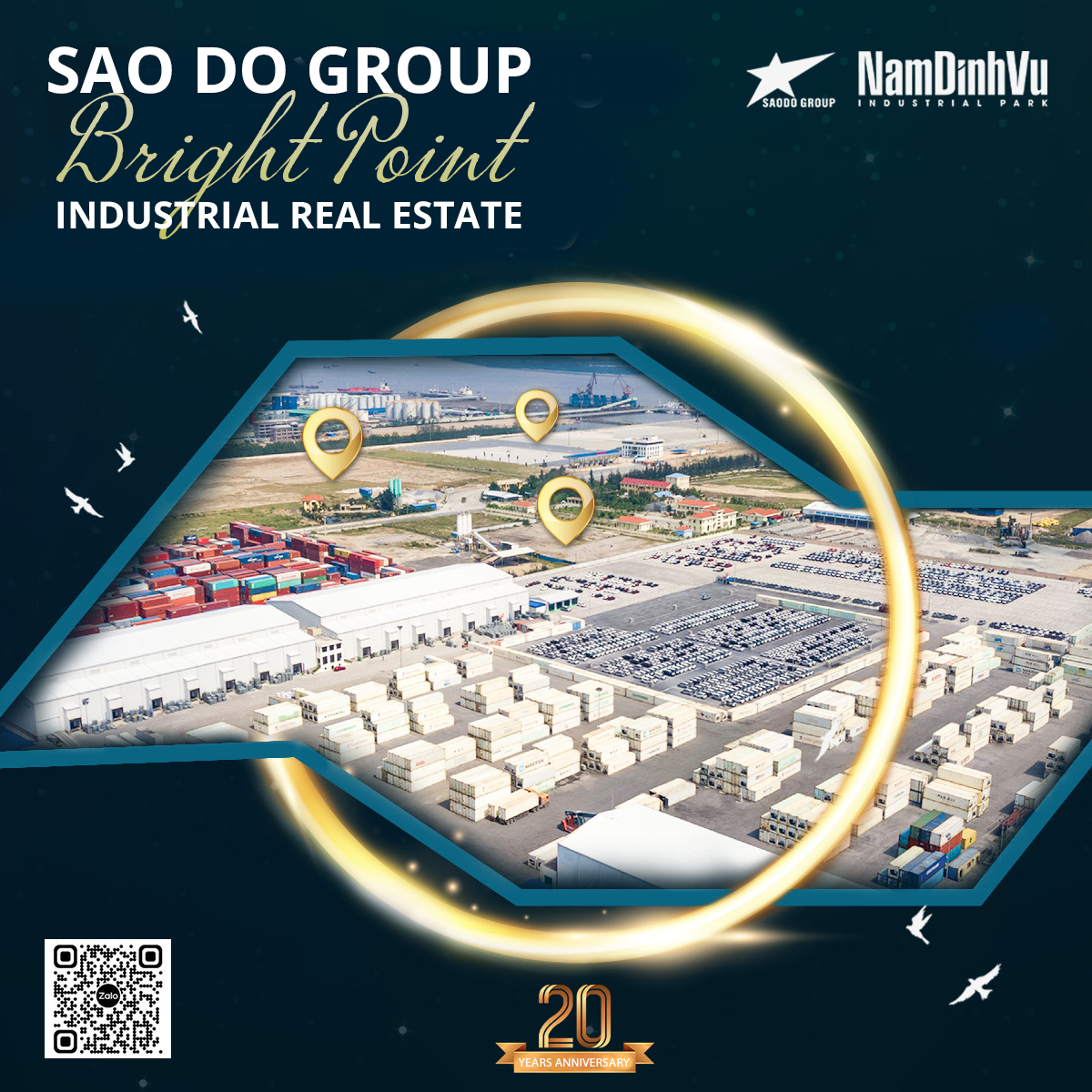 5. Industrial park infrastructure
Industrial park infrastructure plays the role of "foundation" for businesses to develop. When choosing an industrial park with adequate and synchronous infrastructure, businesses will develop production and business effectively.
In recent years, Nam Dinh Vu industrial park has attracted the attention of investors and has become the destination of smart warehouse projects and large-scale production projects thanks to its infrastructure system, logistics services, and logistics services. Complete customs:
Internal traffic system : 46m – 34m – 23m . wide trunk road
Power supply system : Powered from the national grid with a capacity of 4 x 63 MVA
Water supply system:  F600 pipeline with a maximum capacity of 30,000m3/day.
Wastewater treatment system : Collected to a treatment station with a capacity of 10,000m3/day before being discharged into the environment.
Waste treatment system:  Collected and treated according to standards.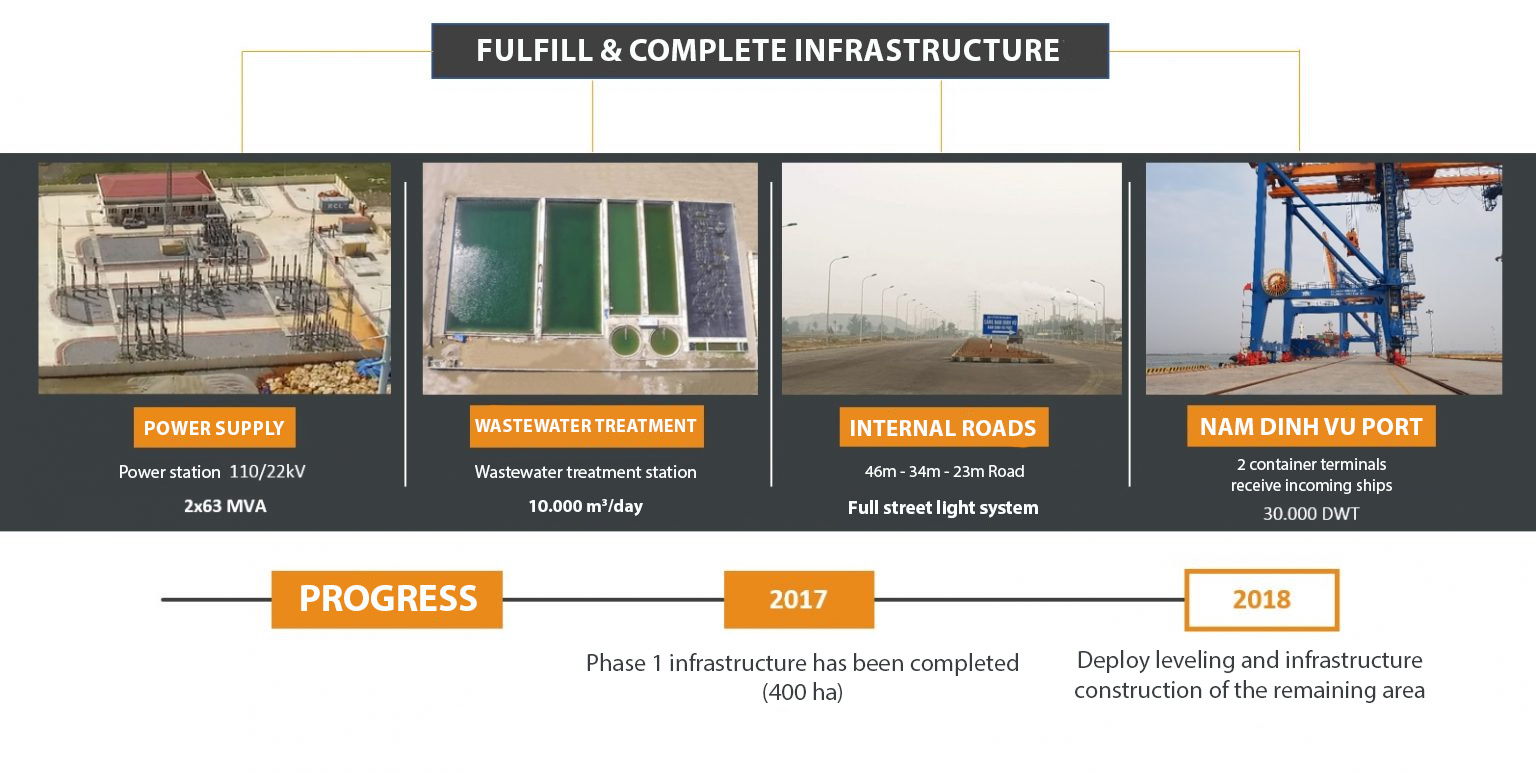 In addition to the 5 factors mentioned above, investors can look for projects that are eligible for tax incentives, reduced fees for infrastructure management services as well as support policies to have a favorable investment process, production activities, etc. efficient business production, cost optimization.