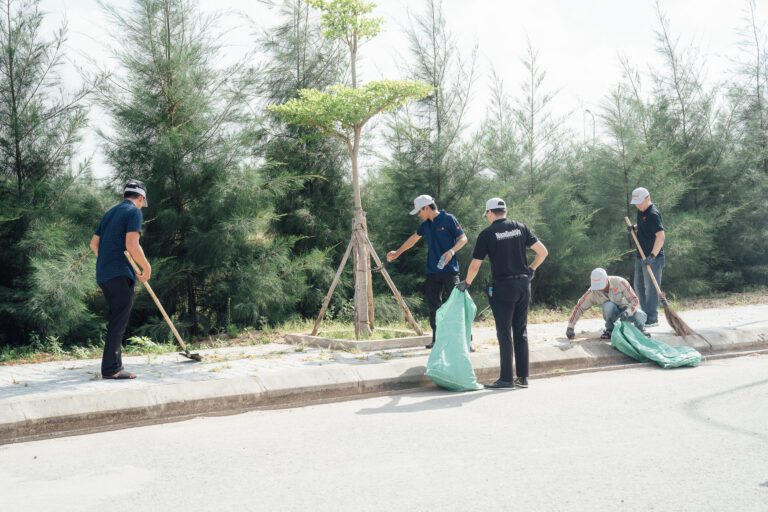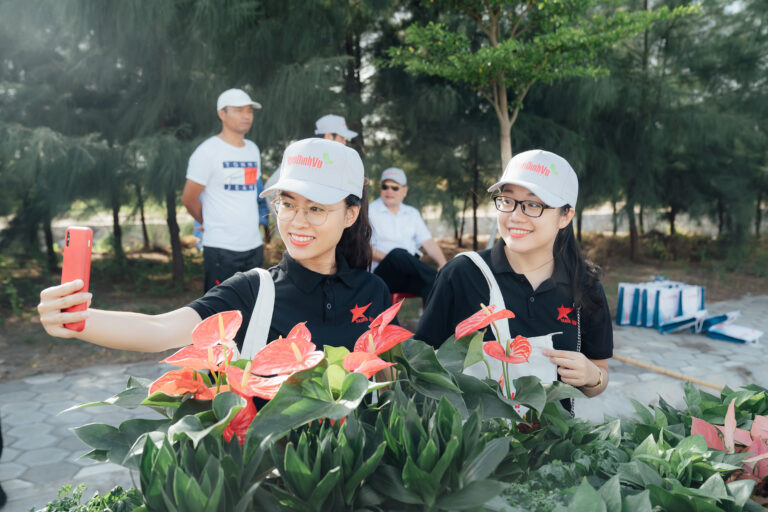 OPENING EVENT SIDE COMPETITIES
"BLUE SATURDAY"  IN 2022
DOWNLOAD PDF  OFFER THE EVENT PARTY CONTEST
Dear partners & loyal customers of Sao Do Group – Nam Dinh Vu Industrial Park,
When June has just arrived, it is also the time when people around the world respond to "Action Month for the Environment". Nam Dinh Vu Industrial Park since its inception has determined to develop into a green, environmentally friendly IP, becoming a safe and successful destination for customers and partners. The event "Green Saturday" is held every year, is an opportunity for us to spread the sense of living "green" for the environment around us to become fresher and more beautiful.
2022 is the year that Sao Do Group – Investor of Nam Dinh Vu Industrial Park celebrates its 20th anniversary, this is also a meaningful milestone for us in our construction and development journey. Therefore, we want to preserve the vivid and beautiful moments of our partners and customers at the industrial park itself through activities before the main event (June 25, 2022) called:
"GREEN MOMENTS WITH NAM DINH VU Industrial Park"
We would like to get the details of the contest as follows:
1. Participants
All employees working at enterprises that are partners and customers of Nam Dinh Vu Industrial Park, are working in the Industrial Park or individuals/organizations working outside the Industrial Park have experience in the space of Nam Dinh Vu Industrial Park. .
2. Contest Rules
Contestants can participate individually/in groups, there is no limit to the number of entries

Entries are photos of individuals/groups checked in within the industrial park or corporate premises in the industrial park, showing the "green" spirit/living landscape of the industrial park, accompanied by an explanation of the meaning and message. of the photo (up to 200 words)

Entries will be sent to email:  

sales@saodogroup.com

  before June 20, 2022. The email subject is structured as follows:
Business Name_Group Name_Green Moment 2022
Contest photos will be posted and updated in the album "Green moment 2022" on the Fanpage of Nam Dinh Vu Industrial Park, following the link:
https://www.facebook.com/NAMDINHVUIP
3. Award Criteria
Prizes will be awarded to the photos with the most likes by 24h on June 20, 2022
The award will be announced and presented at the main event on June 25, 2022 at Nam Dinh Vu Industrial Park
First Prize: 5 million VND

Second Prize: 3 million VND

Third Prize: 2 million VND
We look forward to receiving the support and response of our partners/customers.
Best regards./.
Hai Phong on 06/06/2022
SAO DO GROUP