Green Industrial Park – Green Economy
The United Nations Environment Program (UNEP) has introduced the concept of a green economy: "A green economy is a result of human well-being and social equity, which means reducing environmental risks. environment and ecological scarcity". Developing a green economy is currently a goal that every country in the world is aiming for. Industry is one of the important economic sectors, so it cannot be out of the way of the development of a green and sustainable economy. Therefore, focusing on building green industrial parks will be a potential direction for Vietnam's green growth goal.
The concept of green industrial park
Green industrial parks are environmentally friendly industrial parks that, when operating, will minimize adverse impacts on the environment, making the natural conditions of the environment better instead of making it worse. and at the same time ensure sustainable development in terms of finance. 
Ms. Le Thanh Thao, Country Representative of the United Nations Industrial Development Organization – UNIDO in Vietnam acknowledged that the benefits of green industrial parks are summarized in three main aspects: Economy – environment – society. festival. An industrial park developed according to a green model not only ensures fast and effective economic development, but also helps restore and preserve the natural ecosystem, protect the environment and minimize the impact of climate change. climate.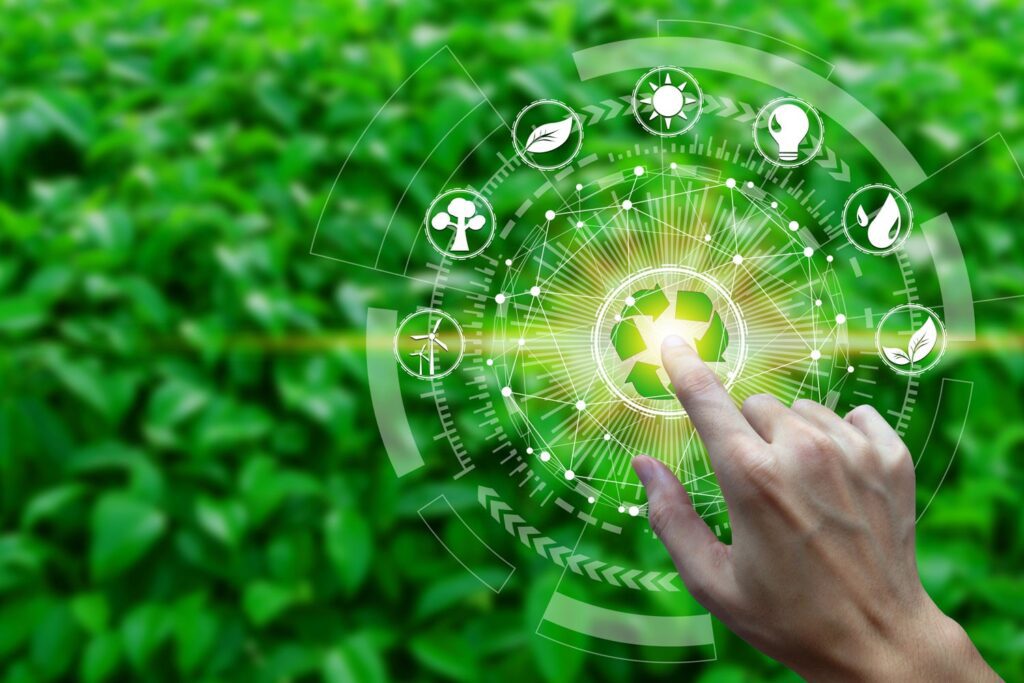 Green industrial park opens up opportunities to attract FDI inflows in the future
According to statistics of the Ministry of Planning and Investment, our country currently has 575 industrial parks established in 61 provinces and cities, mainly concentrated in key economic regions. Vietnam's industrial park system is a destination for thousands of businesses, from 122 countries and territories around the world. 
Currently, the measure of the potential of industrial parks lies not only in high growth but also in how the industrial park behaves with the environment. Therefore, the model of green and smart industrial parks will be the top priority of big investors. 
Moreover, the reason that investors choose green industrial parks is so that they can participate in Free Trade Agreements, export green products to markets and get certificates. Green for business. At the same time, green industrial parks will bring practical benefits to businesses such as increased competitiveness or brand reputation…
Nam Dinh Vu and the goal of becoming a green industrial park
High and sustainable growth, in parallel with environmental protection, is the motto that Nam Dinh Vu has been aiming for. As one of the industrial parks in Vietnam, Nam Dinh Vu is very aware of his social responsibility, which is to both contribute to economic growth and be responsible for the environment. 
Nam Dinh Vu is about to deploy a green energy project – rooftop solar power
Along with the national goal of developing a green economy, Nam Dinh Vu is also gradually transforming to become a green industrial park by rapidly accelerating the implementation of rooftop solar power projects. . 
At the end of November 2021, the signing ceremony of the Business Contract for  the Rooftop Solar Power Project  of Nam Dinh Vu Industrial Park with partner  Shire Oak International  was successfully held under the witness of Ms. Emily Hamblin – General British Consulate in Ho Chi Minh City. This is one of the important and outstanding projects of Nam Dinh Vu in the coming years.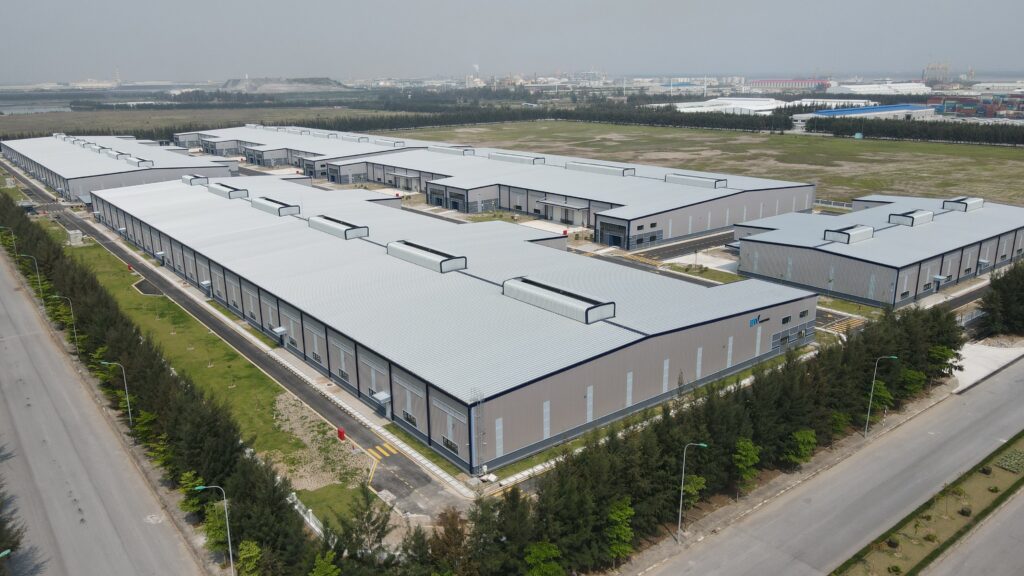 When installing solar panels on the roofs of factories, this device will convert light energy into electricity, generate electricity and provide a source of electrical energy for the plant to operate and deploy. production activities… Moreover, clean energy from solar panels will help reduce carbon emissions, significantly limiting environmental pollution. 
Nam Dinh Vu will quickly deploy the project to create conditions for investors to use clean energy and bring more sustainable development solutions for businesses. 
Environmentally friendly landscape at Nam Dinh Vu industrial park
An equally important factor in the goal of developing Dinh Vu Industrial Park in the "green" direction is to build an environment-friendly landscape with many green trees. The construction and development of green and clean landscapes around factories can reduce noise, reduce heat of factories and reduce emissions to the outside. Thereby, bringing a source of clean air, contributing to minimizing the greenhouse effect and balancing climate change factors. In addition, having many trees in the industrial park also helps protect the health of workers, helps prevent respiratory diseases and creates a safe and effective working environment.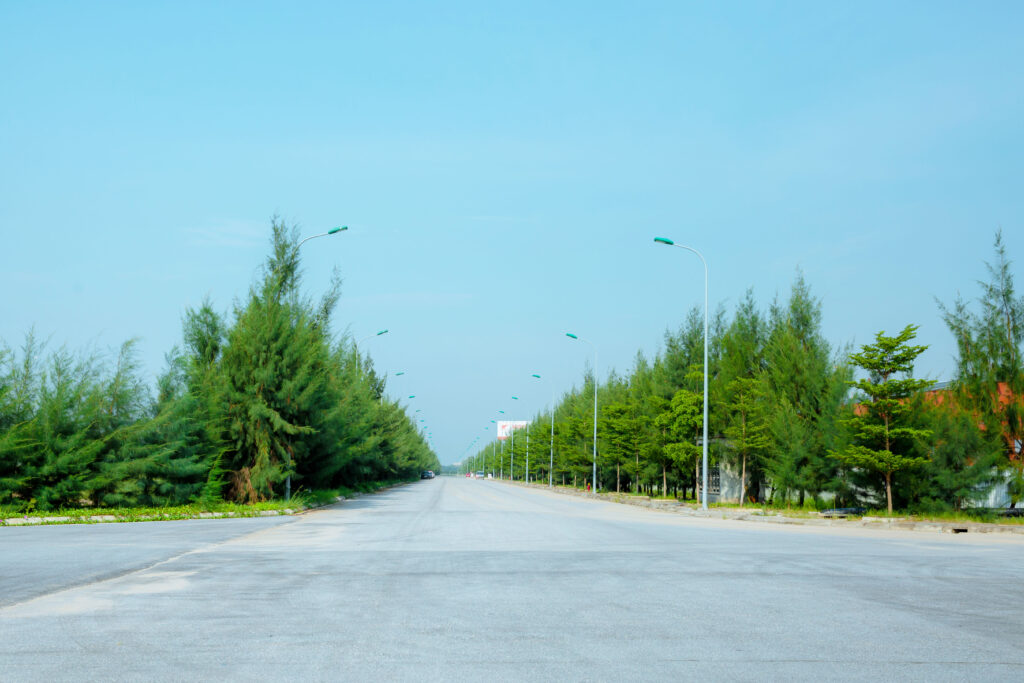 Nam Dinh Vu  is gradually reaching out to become one of Vietnam's comprehensive green industrial parks. Hopefully, with this constant effort, Nam Dinh Vu will become a potential destination for domestic and foreign investors, thereby contributing to the national goal of developing a green economy.