Adding a new port with great investment has come into operation, together with other ports will contribute to promoting seaport activities in Dinh Vu – Cat Hai (Hai Phong) area more vibrant.
On the morning of May 7, Gemadept Group and Sao Do Group – the investor of the Non-Tariff Zone and Dinh Vu Industrial Park – officially opened the Nam Dinh Vu deep-water port phase 1 (belonging to Dinh Vu – Cat Hai economic zone, ward). Dong Hai 2, Hai An District, Hai Phong City) into operation. This is the QC gantry crane, RTG gantry crane, the largest port in Dinh Vu area (belonging to Hai Phong Economic Zone) – the most dynamic area for seaport development in Hai Phong today.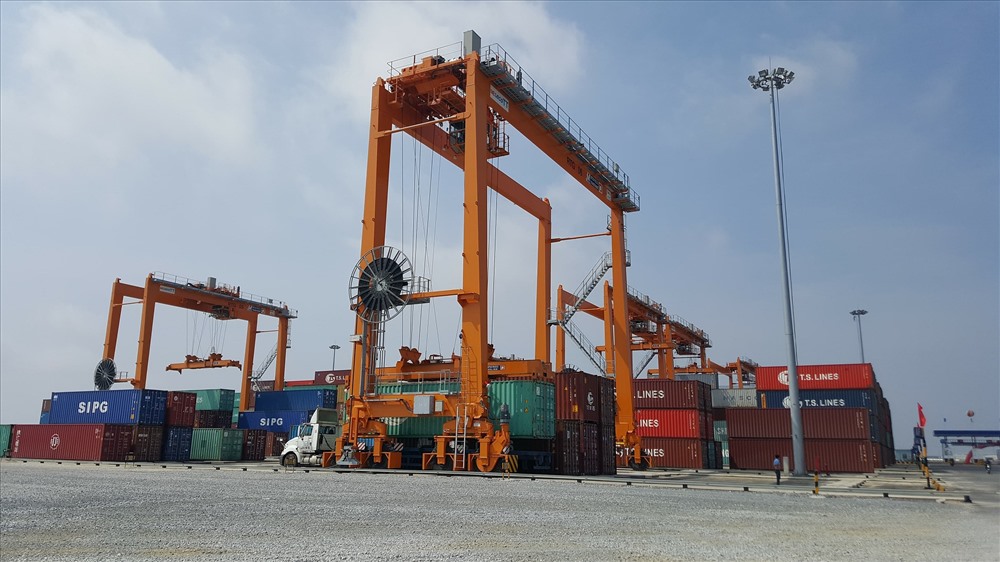 Nam Dinh Vu Port is invested 6,000 billion VND on an area of ​​65 hectares.
Nam Dinh Vu deep-water port has an area of ​​65 hectares with 1,500m of wharf, with a total investment of up to VND 6,000 billion, equipped with modern equipment with advanced management software, capable of receiving ships of large size. load up to 40,000 tons.
After completing the first phase, it is expected that by the third quarter of this year, the second phase of the port will continue to be constructed with the goal of becoming one of the largest ports in Dinh Vu – Hai Phong in the 2020s. .
By source: https://laodong.vn/ Kinh-te/hai-phong-khanh-thanh-cang-nam-dinh-vu-co-tong-muc-dau-tu-6000-ty-dong-605546.ldo