Although more or less affected by the Covid-19 pandemic, the industrial real estate segment is considered to be the focus of the Hai Phong real estate market in 2020. Mr. Nguyen Thanh Phuong, General Director of the Company Shares of Sao Do Investment Group (Sao Do Group) – The investor of Nam Dinh Vu Industrial Park shared about the situation, prospects of the market, the preparation of investors…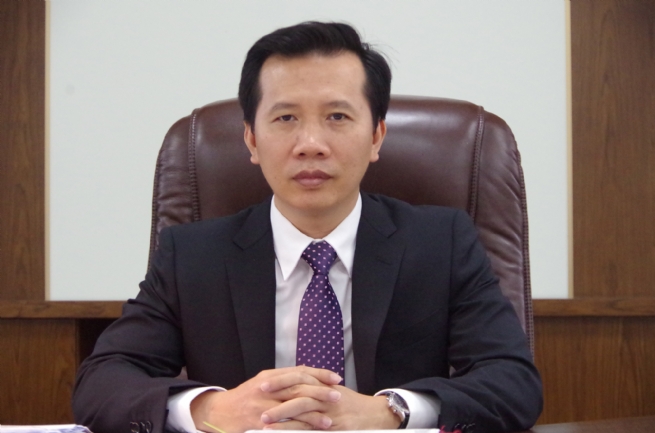 As an industrial real estate investor, from your business practice, can you share about the impacts of the Covid-19 pandemic on industrial park infrastructure business at this time?
In the context of the world's trade tensions, along with many unstable social developments, the emergence of the Covid-19 epidemic has put more pressure on the world economy in general and weakened the prospects of the market. real estate market.
A recent study by Savills Vietnam Co., Ltd (Savills) commented: "Signs of widespread difficulties in the investment sector have not been concretized so far and most likely, investors will have to decide to wait for this event to pass, if their assets and financial strength remain under control."
In fact, we are still receiving requests from customers in Korea, China, Hong Kong, Taiwan … want to learn to invest in industrial parks, but due to the epidemic, the movement is temporarily interrupted, so all All transactions we exchange via email or online meeting with partners.
For projects that are undergoing pre-investment procedures, we still support investors to proceed normally. However, it will be much more difficult to get new industrial land lease contracts signed during this time.
What do you think about the future of the industrial real estate market in Hai Phong in particular and the country in general?
Personally, as well as the Sao Do Group, I find that the wave of shifting towards the "China + 1" trend of multinational corporations will be huge, after the Covid-19 pandemic is brought under control. This is a way for investors to minimize risks in terms of labor, prices, taxes, input materials… instead of just "putting all eggs in one basket" is China, especially after the global pandemic. request this time.
While economic and political factors such as the US-China trade war have not subsided yet, Vietnam has a great advantage with 12 FTAs ​​in force, 1 FTA has been signed. (EVFTA) and 3 FTAs ​​are in the process of negotiation. It can be seen that Vietnam is among the top economies with the most FTAs ​​in the region and in the world. In particular, Vietnam is the second country in the ASEAN region to sign an FTA with the European Union (EU).
Therefore, the moment of slowing down of capital flow due to the impact of the Covid-19 epidemic is an opportunity for investors and industrial park infrastructure businesses like us to focus on perfecting infrastructure and utilities in the IP to be ready to welcome new customers. capital flow.
So in your opinion, what will be the competitive advantages of Hai Phong economic zones and industrial zones ?
According to research results published by Savills in early March, industrial real estate demand continues to outstrip supply. According to Jones Lang Lasalle Co., Ltd (JLL Vietnam), as of the third quarter of 2019, the total industrial land area for lease in the Northern market (understood to include the following markets: Hanoi, excluding the Area). High-tech Hoa Lac; Hai Phong; Bac Ninh; Hung Yen and Hai
Duong) is 9,371 hectares. In which, the supply of more than 1,000 hectares in Hanoi has been filled 100%, Hung Yen is also filled to 90%.
Thus, Hai Phong along with Bac Ninh are localities with great potential to provide secondary investors. Not to mention, the supply of industrial real estate in Hai Phong in the future is also abundant. According to the information we have, Hai Phong is carrying out procedures to establish a number of new industrial zones, with a total area of ​​more than 5,361 hectares.
On the other hand, the average price of industrial land in the Northern market in the third quarter of 2019 (as calculated by JLL Vietnam) was 95 USD/m2/lease cycle, up 6.7% over the same period in 2018. Meanwhile, in Hai Phong, rents are still below the North's average. For example, the rent in Nam Dinh Vu Industrial Park is 80 USD/m2/lease period.
In addition, Hai Phong also has a great advantage of a thriving industrial base with tenants being the leading multinational corporations in the world, helping to create a wave of investment from ancillary businesses for businesses. this corporation. Along with that, the strategic location in the transport infrastructure system when there are seaports, international airports and highway systems connecting to Hanoi, Quang Ninh…, easily connecting with China, has increased its attractiveness. for Hai Phong industrial real estate.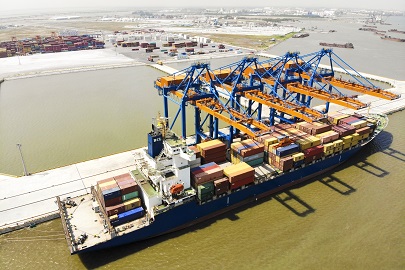 With Nam Dinh Vu Industrial Park, what has Sao Do Group prepared to welcome a new wave of investment in Hai Phong right after the epidemic ends?
Focused on investment and strong development since 2016, until now, Nam Dinh Vu Industrial Park has completed phase I, with a total area of ​​370 hectares, the occupancy rate is over 75%. The IP has formed a relatively complete service chain with seaport supply services, logistics, logistics and production, waste treatment…, helping to reduce production costs, transportation time, and facilitate for connected investors, maximum support.
The highlight of Nam Dinh Vu Industrial Park and a great advantage in attracting secondary investors, besides the complete, green and clean industrial park infrastructure is Nam Dinh Vu Port. According to the commitment, on November 18, 2019, Phase II of the Port was started, with an investment of over 2,000 billion VND, with a scale of nearly 1 km of berths, 4 berths for ships of 40,000 DWT, vessel length of 220 m, capacity through 1.2 million TEU/year, invested 10 QC and 22 RTG. By the end of 2020, the port will be put into operation, timely serving secondary investors in the industrial park.
In the coming time, Sao Do Group will invest in building a liquid cargo wharf, providing petroleum, gas and natural gas services for industrial households. Also this year, in parallel with attracting investment for phase I, the Group has deployed phase II of Nam Dinh Vu Industrial Park. It is expected that, by the third quarter, there will be about 110 hectares of land with infrastructure ready to hand over to customers. Currently, phase II of the industrial park is receiving a lot of attention from the market.
Source: https://baodautu.vn/bat-dong-san-hai-phong-ky-vong-vao-bat-dong-san-cong-nghiep-truoc-tac-dong-cua-covid-19-d120265.html