The following article will help you have an overview of Hai Phong Industrial Park projects and make the ideal "investment" option to have a favorable and developing business environment.
1. Industrial park attracting investors today: Nam Dinh Vu
Nam Dinh Vu is one of the bright spots in industrial real estate, creating a strong attraction for investors in the port city. The investor of the IP is Sao Do Investment Group Joint Stock Company – one of the prestigious industrial real estate developers in Vietnam.
Nam Dinh Vu is located in the center of Nam Dinh Vu – Cat Hai Economic Zone, enjoying the advantages of a prime location: convenient connection to Hai Phong city center, Cat Bi Airport, road system iron, near Hai Phong – Hanoi highway, near Lach Huyen deep-water port, owns liquid cargo port, …
The project has a total area of ​​​​up to 1,329 hectares with 4 functional subdivisions that are multi-service, complementary to each other. Including: seaport and port logistics area, non-tariff area, oil and gas port area and liquid cargo, industrial park, bringing great convenience to businesses.
Along with tax incentives and supporting services such as completing legal procedures as soon as possible, on-site customs services, logistics, energy supply for LPG and LNG production, recruitment support labor use. Nam Dinh Vu promises to bring a favorable business environment and optimize production costs for businesses to increase their competitiveness and access many development opportunities.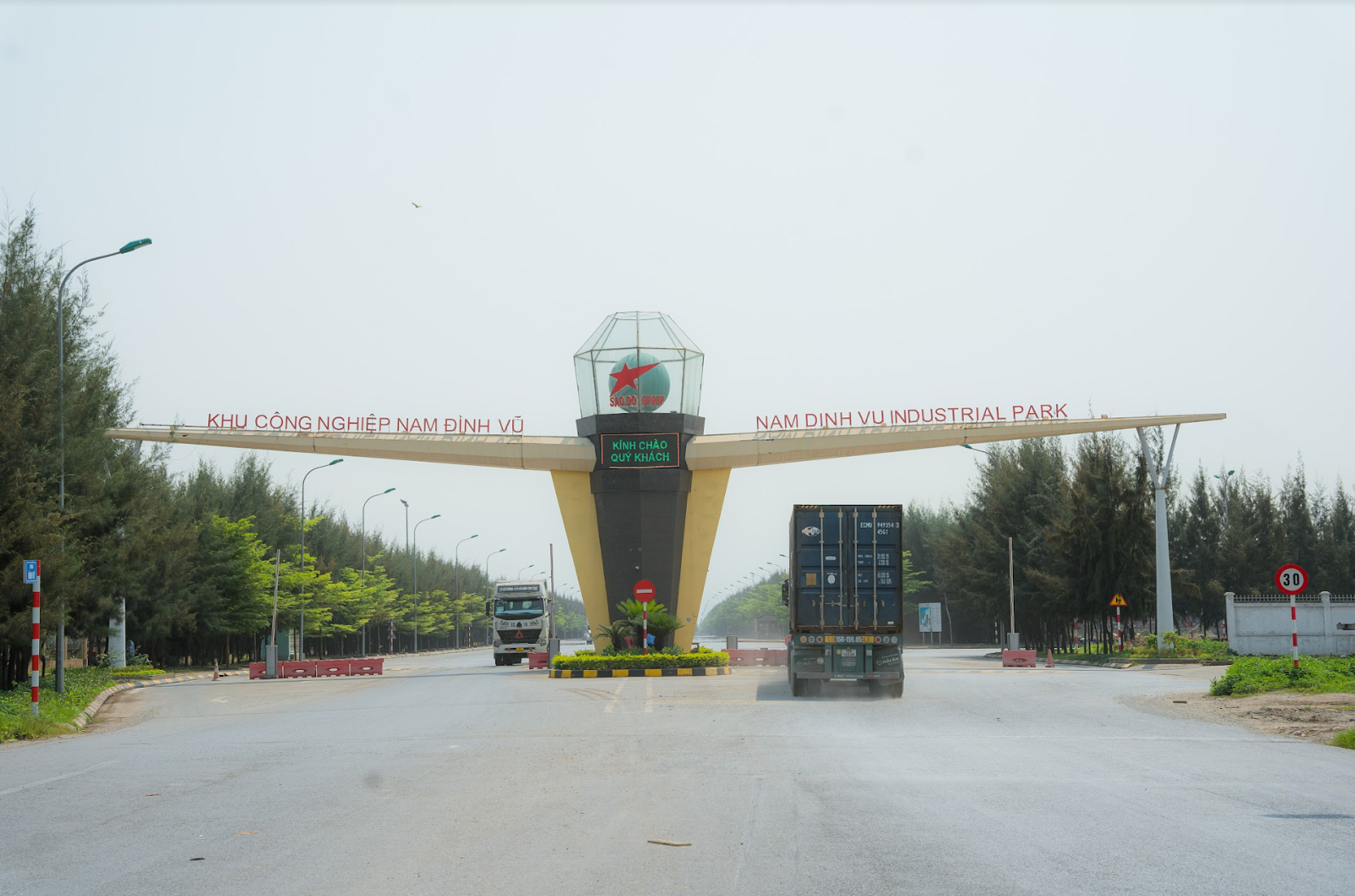 2. List of 5 largest industrial parks in Hai Phong
The current 5 typical Hai Phong pepper industrial zones include:
Nam Dinh Vu Industrial Park
As an industrial zone encroaching on the sea, it is highly appreciated for its strategic vision and location advantages. In addition, the industrial park also has synchronous infrastructure, utilities and many attractive tax incentives, professional customer support. Therefore, Nam Dinh Vu is always considered a golden land for secondary investors.
Dinh Vu Industrial Park
The industrial park has a total area of ​​1,463ha, built in 1997 with the investor being Dinh Vu Industrial Park Joint Stock Company and a joint venture with many foreign partners. Dinh Vu Industrial Park is located on Dinh Vu peninsula in Hai An district, Hai Phong with synchronous infrastructure and quite complete utility services, which is highly appreciated by many investors.
Trang Due Industrial Park
Saigon Industrial Park Joint Stock Company, Hai Phong is the investor of Trang Due industrial park. Trang Due Industrial Park is located in An Duong district, Hai Phong – where there are many advantages of geographical location. The project has an area of ​​600 hectares, designed synchronously and conveniently. This is a project suitable for the electronics manufacturing industry, the high-tech industry.
Nam Cau Kien Industrial Park
As a project of Shinec Shipbuilding Industry Joint Stock Company, Nam Cau Kien is interested by many domestic and foreign investors. The area of ​​the industrial park is 263.47 hectares in Thuy Nguyen district, Hai Phong. This industrial park was built with the orientation of a circular economy model.
Do Son Industrial Park
Do Son Industrial Park has an area of ​​150ha in Ngoc Xuyen Ward, Do Son, Hai Phong. This project is invested by Do Son Industrial Park, a joint venture with Hai Phong Infrastructure Development & Construction Company and Asia Glorious Development Limited (Hong Kong). This is an industrial park suitable for high-tech and clean-tech manufacturing enterprises.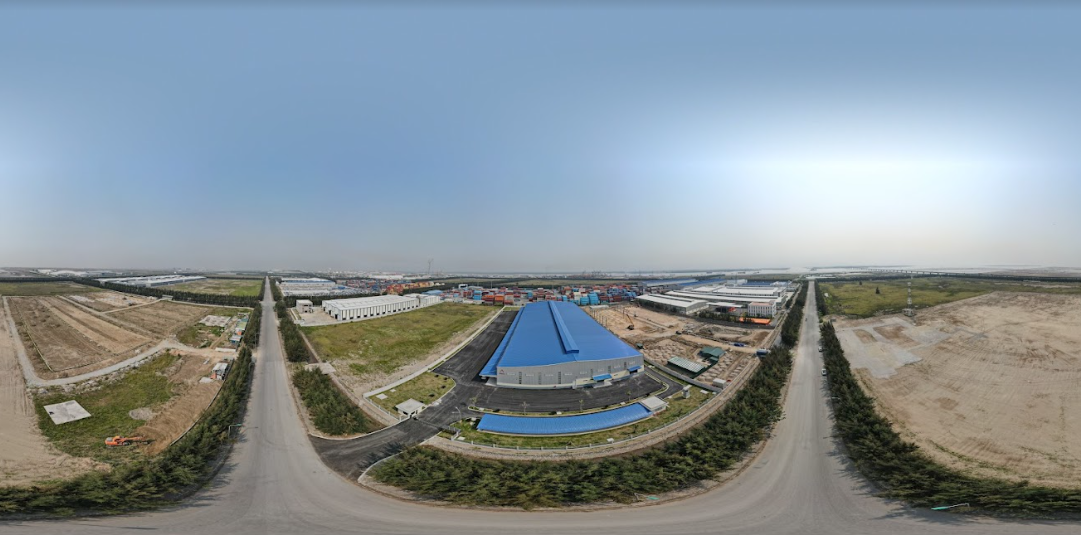 3. List of 6 new Hai Phong Industrial Park projects
According to the newspaper diendandoanhnghiep.vn , in addition to the already built Hai Phong industrial parks, the locality is welcoming 6 new industrial parks with a total area of ​​2,758ha. Specifically:
| | | |
| --- | --- | --- |
| industrial area | Acreage  | Location  |
| Xuan Cau Industrial Park | 752 hectares | Belonging to Dinh Vu economic zone, Cat Hai |
| Nam Trang Cat Industrial Park | 206ha | Trang Cat Ward, Hai An, Hai Phong |
| Tien Thanh Industrial Park | 450ha | Tien Lang District, Hai Phong |
| Expanded Trang Due Industrial Park | 687ha | An Lao District, Hai Phong |
| Giang Bien Industrial Park 2 | 400ha | Vinh Bao, Hai Phong |
| Thuy Nguyen Industrial Park | 319 hectares | Thuy Nguyen District, Hai Phong |
With these new industrial park projects, Hai Phong will soon become one of the leading localities across the country in terms of industrialization and modernization. At the same time, Hai Phong industrial real estate projects will continue to be promising destinations for domestic and foreign investors.
Hai Phong Industrial Park projects show the development scale and drastic and strong direction of the port city. Therefore, Hai Phong will remain a potential "promising land" with diverse options for investors to choose in the future.