Discussion between USA Today and Leaders of Sao Do Group: Confirming the Potential investment in Hai Phong industrial real estate for investors of Vietnam and foreign.
"The US-China trade war in some respects also creates opportunities for Vietnamese industrial zones, especially northern port cities like Hai Phong…"
On the morning of November 23, 2020, the Board of Directors of Sao Do Group, the investor of Nam Dinh Vu Industrial Park, had the opportunity to work with reporters from USA  Today – the most widely distributed newspaper in the US. The content of the discussion discussed hot issues about the industrial real estate market in Hai Phong in particular and Vietnam in general. This is also an opportunity for Nam Dinh Vu Industrial Park to affirm its great potential in welcoming the wave of foreign investment moving into the region.
Challenges faced by Vietnam's industrial zones
It can be seen that the biggest problem of the current industrial zones is the lack of connectivity. The whole area is not connected to the city's transport system, it will be a challenge if Hai Phong receives too large partners and needs a powerful Logistics system. However, Nam Dinh Vu Industrial Park has seen an inevitable trend in planning, which is encroaching on the sea to open more land fund while ensuring that it does not affect people's lives. That vision has been realized by more than 200ha of clean land in the Complex subdivision that has been leveled and prepared to be put into business from the end of this year.
The great potential of Hai Phong port land in attracting investors
Hai Phong is a city directly under the Central Government of Vietnam, one of the three key economic regions of the North. Hai Phong has been exploited by the French for its potential as a seaport 100 years ago. In fact, the Port city has achieved those expectations, with the construction and operation of deep-water ports capable of receiving large tonnage mother ships, Cat Bi international airport, and the system of coastal industrial zone with complete infrastructure.
Besides, the living environment also significantly affects the investment decision of enterprises. Hai Phong city government has always actively reformed administrative procedures to support investors. Hai Phong has a system of universities and vocational schools, providing an abundant high-quality human resource. The rich and diverse culture, developed cuisine and tourism are all attractive features that reinforce the decision to "land" of many domestic and foreign businesses.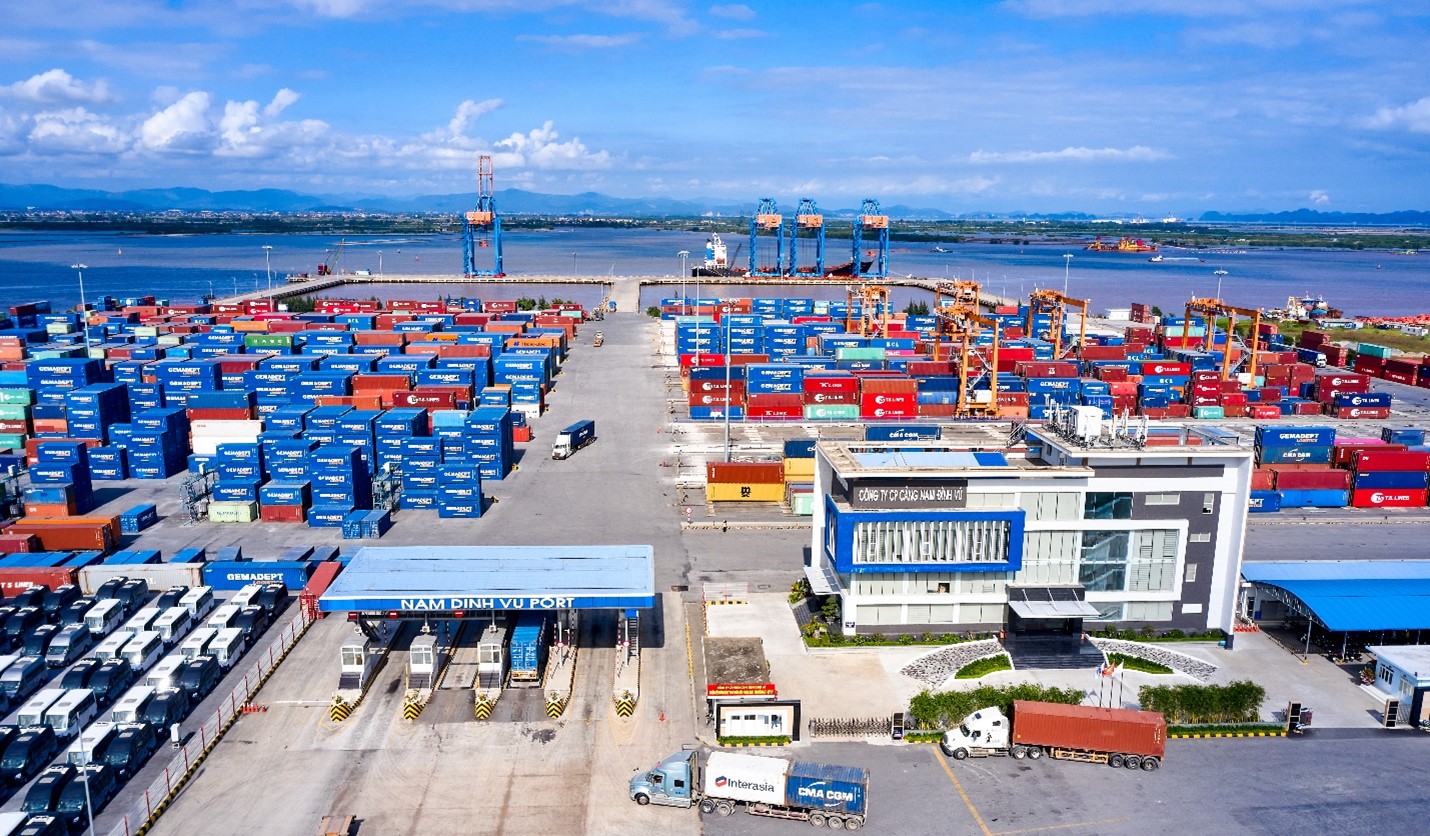 Advantages of Nam Dinh Vu Industrial Park in the industrial real estate market
Nam Dinh Vu is a multi-functional industrial park located in the economic zone, enjoying many policies and incentives from the Government, as well as having a remarkable development speed. This is a large-scale industrial park, organized with many functional subdivisions, creating continuous utilities for investors. The synchronous transportation system here also saves a lot of costs for units that focus on logistics.
In the process of commercial exploitation, Nam Dinh Vu has created for Hai Phong a clean land fund of more than 1000 ha without affecting the social security of people or polluting the environment. It is a great concern of the state when allocating land to investors. At the same time, Nam Dinh Vu also creates many jobs, attracts high-quality investors in the world, and contributes to the city's budget.
Nam Dinh Vu Industrial Park and the ability to receive investment from industrial real estate investor Vietnam
Admittedly, the US-China trade war has brought opportunities for industrial real estate investors. Because foreign businesses and multinational corporations tend to disperse their supply chains, avoiding dependence on China. In which, the North of Vietnam is preferred for selection thanks to its favorable geographical position, along with abundant natural and human resources.
To open the door to large-scale investors, Nam Dinh Vu's leadership was also very open to sharing its orientations to raise the stature of the Vietnamese industrial park.
Convenient investment process
A streamlined, fast and efficient process is a huge plus when cooperating with customers from abroad. At Nam Dinh Vu, the investment process takes place in only 4 steps with an average time of 3 – 5 months depending on the size.
– Enterprises come to survey the location and infrastructure to meet production conditions
– Customers sign an agreement to apply for an investment certificate from the government
– Sign a contract with the investor of Nam Dinh Vu Industrial Park
– After having a land lease contract, construction and production will begin
Free support for all investment procedures
When foreign investors come to Vietnam, their biggest concern is investment efficiency: Must optimize costs – related to investment location to facilitate Logistics, quality human resources High quality with reasonable price. In order to support investors to quickly go into production and develop Dinh Vu Industrial Park , the leadership decided to support all procedures free of charge. At the same time, land tax exemption for 4 years, income tax exemption for up to 7 years and many other incentives during cooperation.
Applying Science and Technology to catch up with world trends
Aware that this is an inevitable trend, Nam Dinh Vu has applied modern science to the management of technical infrastructure systems (electricity, water, wastewater control, environmental monitoring system control, procedures for secondary investors). In the context of the COVID pandemic, Nam Dinh Vu has applied technology to attract investment, working with investors through platforms and the internet. One of the proud achievements is the VR 360 technology that helps investors see the whole and detailed view of the industrial park just through the computer screen.
Tag: Industrial real estate investor Vietnam, Hai Phong