5 experiences in investing in industrial land in Hai Phong in the article will help investors gain more information and experience to choose an industrial park with many advantages to be a "springboard" to dominate the main market. target of many domestic and foreign investors.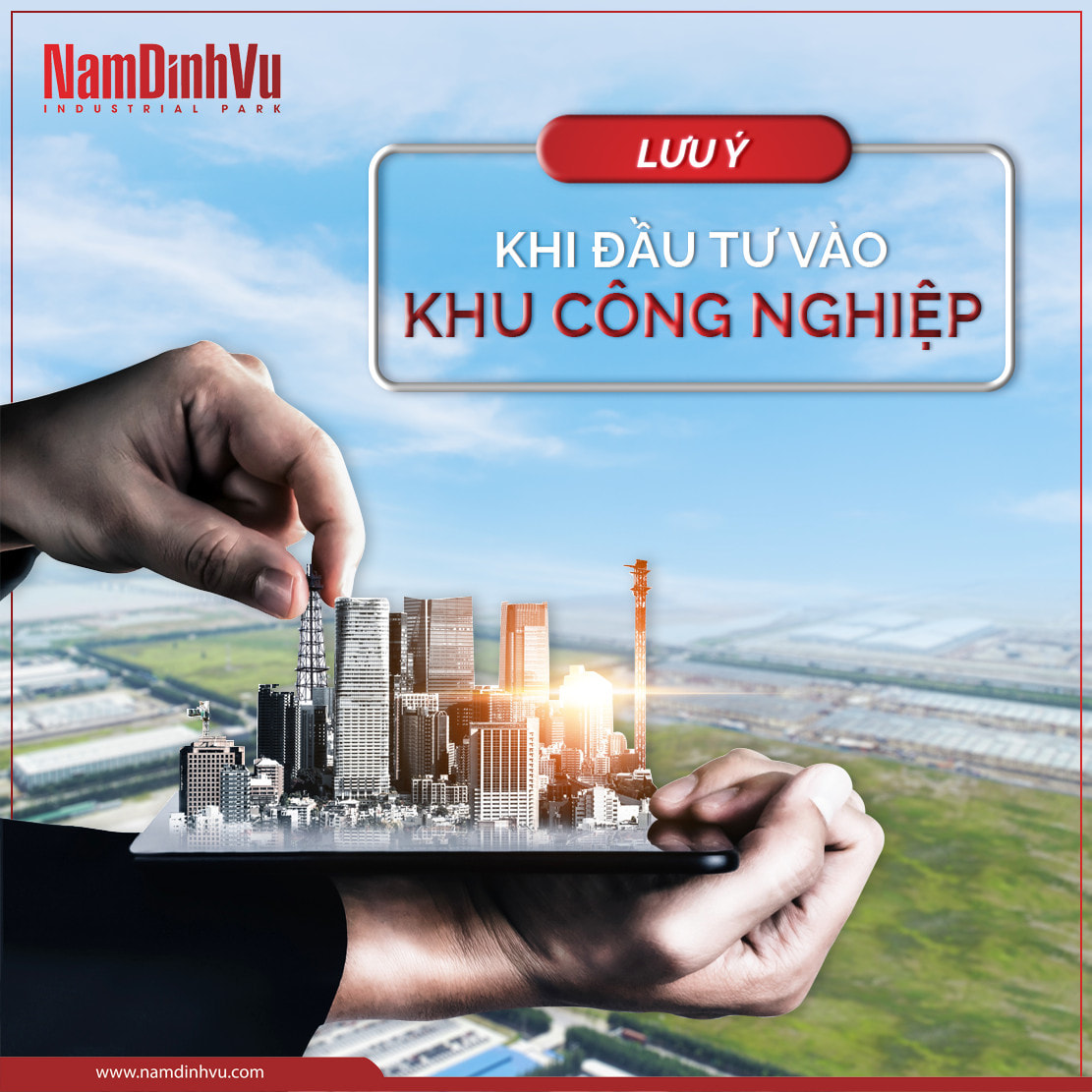 1. Clear and transparent legal records
If the industry that the secondary investor intends to do is not on the license list of the industrial park, the investment is not possible. In the event that the industrial park is built without a permit, it will certainly cause a dispute or be revoked, greatly affecting production activities and reducing the reputation of investors.
Dossiers of documents on occupational safety, fire prevention and fighting, environmental monitoring, regulations on noise, waste, etc. are considered as necessary mandatory procedures according to the provisions of law. Only when the investor fully completes these documents can the enterprise go into operation and not be fined by state agencies.
In Hai Phong, the non-tariff zone and Nam Dinh Vu Industrial Park (belonging to Dinh Vu Industrial Park cluster ) strongly attract investors thanks to transparent legal procedures. This advantage creates peace of mind throughout the process of production and business activities.
Decision No. 208-QD-UBND of the City People's Committee dated January 16, 2014

 "Approving the adjustment planning of the non-tariff zone and Nam Dinh Vu Industrial Park".

Investment Certificate No. 02221 000024 dated 06/05/2009.

Certificate of land use right number BA628667 and number BA628668 issued on January 20, 2010.

Completed the work of site clearance compensation, demining, environmental impact assessment for the project,….
2. The support of the industrial park in the process of procedures
This factor will determine the time to complete the investment dossier to be able to go into official operation. Understanding the investment procedures helps businesses prepare documents and records fully and shorten the time to complete.
Nam Dinh Vu is known as one of the industrial parks with policies to support investors to complete legal procedures quickly and effectively. In addition, customer support services and regular project implementation have created many cooperation opportunities between investors and business partners.
3. Price policy
The rental costs that investors need to pay attention to are: land rent, factory rent, electricity and water price, wastewater treatment fee, management fee, etc. Besides the rental price, the rent stability level is also a factor. create an advantage for investors to choose.
When finding an industrial park with a cheap price, secondary investors often stand between two options: a completed industrial park or an attractive industrial park. With the completed industrial park, the rental price is close to the outside price. With industrial parks attracting investment and fast project progress, competitive rent is also one of the options worth considering.
Understanding the initial worries and difficulties of investors, Nam Dinh Vu has extremely competitive rental rates. Along with the great advantages of geographical location, synchronization of infrastructure, tax incentives, the price of Nam Dinh Vu industrial land is considered to be appropriate.
4. Location, infrastructure
The location of the transport infrastructure of an industrial park is usually assessed through the traffic system, the connection with: airports, seaports, residential areas, highways/national roads, railways. The convenience of traffic will help businesses in the industrial park save a great deal of transportation costs and save time in delivering goods to the market.
Infrastructure is the road system in the industrial park, electricity and water systems, backup power supply, security system, and waste treatment system. The synchronization and utility of infrastructure will help businesses facilitate the production and business process and increase work efficiency.
One of the investment choices in Hai Phong industrial real estate that is highly appreciated for its current infrastructure location is Nam Dinh Vu. This is an industrial park with convenient connections to Cat Bi Airport, near Hai Phong – Hanoi highway, near Lach Huyen deep-water port, owning a liquid cargo port, …
5. Preferential tax policy when investing in Hai Phong industrial land
Preferential tax policies will help businesses save significant costs, especially in the difficult early years. Therefore, this is a factor that secondary investors are particularly interested in.
Nam Dinh Vu is proud to be the industrial park with the most attractive preferential tariff policy in Hai Phong today. When choosing this industrial park, investors receive great incentives such as: income tax exemption for 4 years, 50% reduction of personal income tax payable for 9 years, income tax exemption support up to 7 years. year, 100% exemption from land use tax.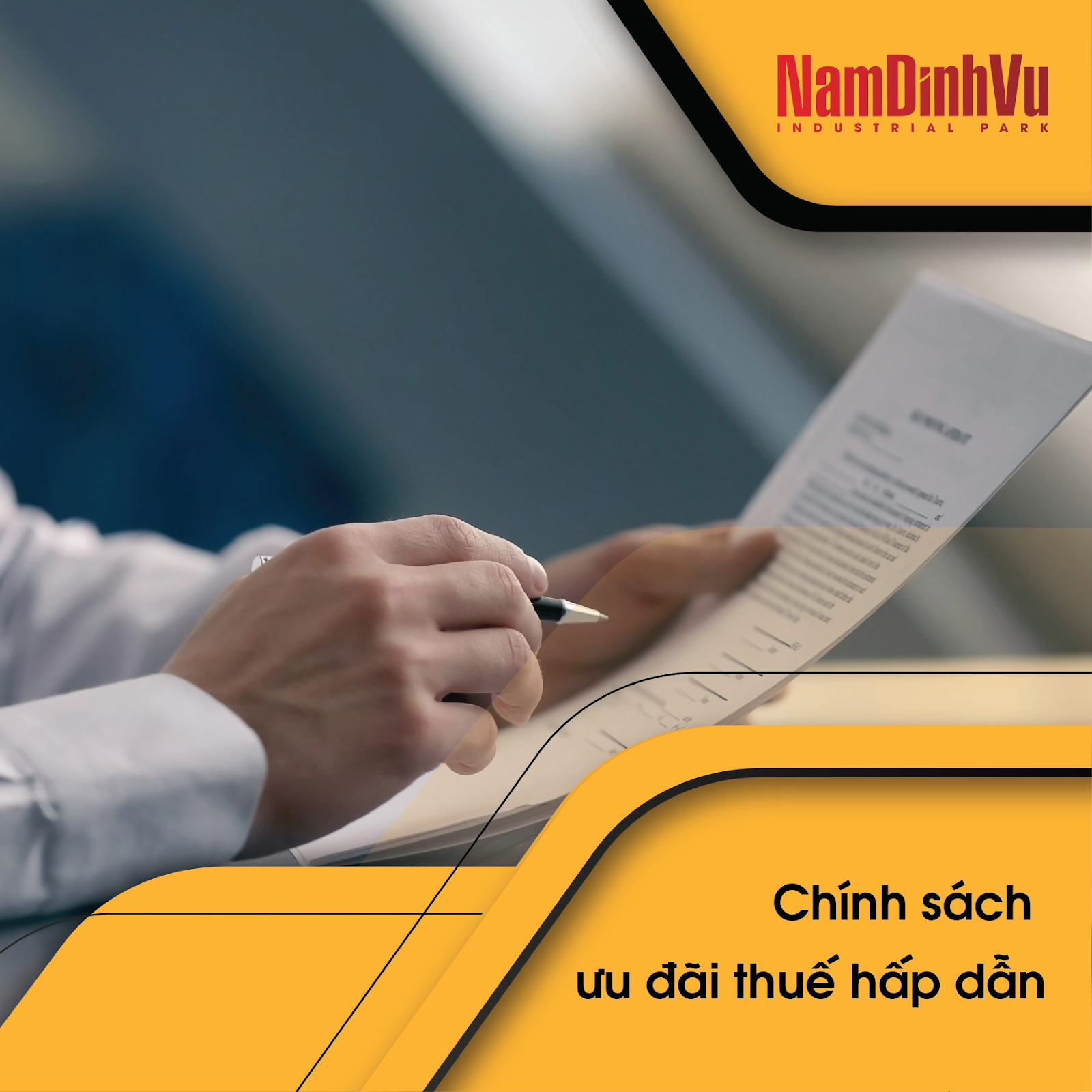 With the sharing of experiences when investing in Hai Phong industrial land, hopefully, it has helped you gain more useful knowledge and "pour money" in the right place to develop profitable and sustainable production and business.
To learn more about Hai Phong industrial park , please contact Hotline 0965 469469  for specific advice.