Up to now, Nam Dinh Vu is the Hai Phong industrial park with attractive dual investment incentives that bring great benefits to secondary investors. These special incentives not only create a favorable business environment but also open up many open opportunities for investors to develop sustainably and develop industrial real estate in Hai Phong .
1. Nam Dinh Vu Industrial Park – "double investment incentives" to attract investors
With the highest investment incentives in the Vietnamese market today, Nam Dinh Vu deserves to be an attractive destination to develop industrial zones in Hai Phong for investors.
Tax preferences
Understanding the difficulties of businesses in the early days of establishment, Nam Dinh Vu has applied extremely attractive tax policies.
General tax incentives according to current regulations of the Government of Vietnam.
The corporate income tax rate is reduced to 10% for 15 consecutive years from the first year the enterprise has revenue. In subsequent years, the corporate income tax rate is 20%.
Tax exemption for 4 years and reduction of 50% of payable tax for the next 9 years is calculated continuously from the first year the enterprise has taxable income from the investment project.
100% land rent exemption during the project implementation period.
In addition to the above tax incentives, Nam Dinh Vu also flexibly adjusts land rental prices, payment terms, etc. to create maximum conditions for investors to access a convenient and convenient business environment. Along with tax incentives, investors will feel secure to focus on production and business and optimize costs.

Special offer of the industrial park
Not only bringing investors benefits in terms of economic value, Nam Dinh Vu also supports businesses to complete legal procedures for free, in the shortest time.
Investment registration certificate
Certificate of Business Registration
Certificates of land use rights
This incentive helps investors save costs for legal procedures and soon go into production and business to seize opportunities in the market.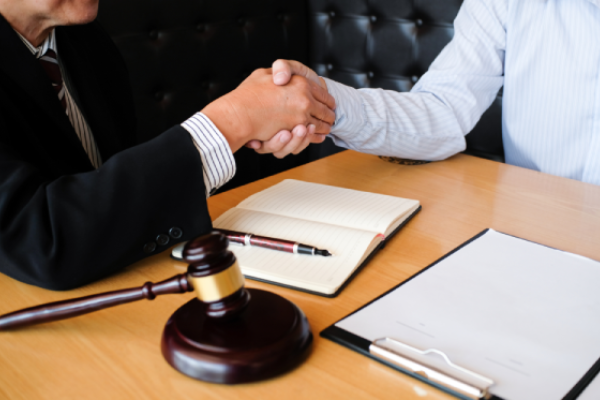 The incentives on land use tax exemption, land rent or the cost of legal procedures above, Nam Dinh Vu has submitted to state agencies on behalf of the enterprise. Therefore, when choosing Nam Dinh Vu industrial park, businesses enjoy the great benefits that the investor brings.
2. Nam Dinh Vu Industrial Park – the number 1 choice of secondary investors
In addition to dual investment incentives, Nam Dinh Vu also attracts secondary investors by the following extremely convincing factors:
4 general functional subdivisions
Nam Dinh Vu owns 4 functional subdivisions of multi-services, complementing each other such as: seaport and port logistics, non-tariff area, petroleum and liquid cargo port area, industrial park. bring great benefits to businesses.
From there, creating a complete supply chain, a favorable business environment, helping businesses reduce production costs, time, transportation costs and find new business opportunities.
Gold position
Nam Dinh Vu is an industrial park with a "golden" location with extremely favorable advantages. Conveniently connected to Hai Phong city center, Cat Bi Airport, railway system, near Hai Phong – Hanoi highway, near Lach Huyen deep-water port, owns liquid cargo port, …
With this golden position, Nam Dinh Vu industrial park helps businesses save huge transportation costs and save time in supplying goods to the market.
Support business with helpful service and best price
Services that Nam Dinh Vu is always ready to support businesses such as: on-site customs services, logistics, energy supply for LPG and LNG production , labor recruitment support. Along with extremely optimal service costs, Nam Dinh Vu brings convenience and convenience for businesses to focus on business development.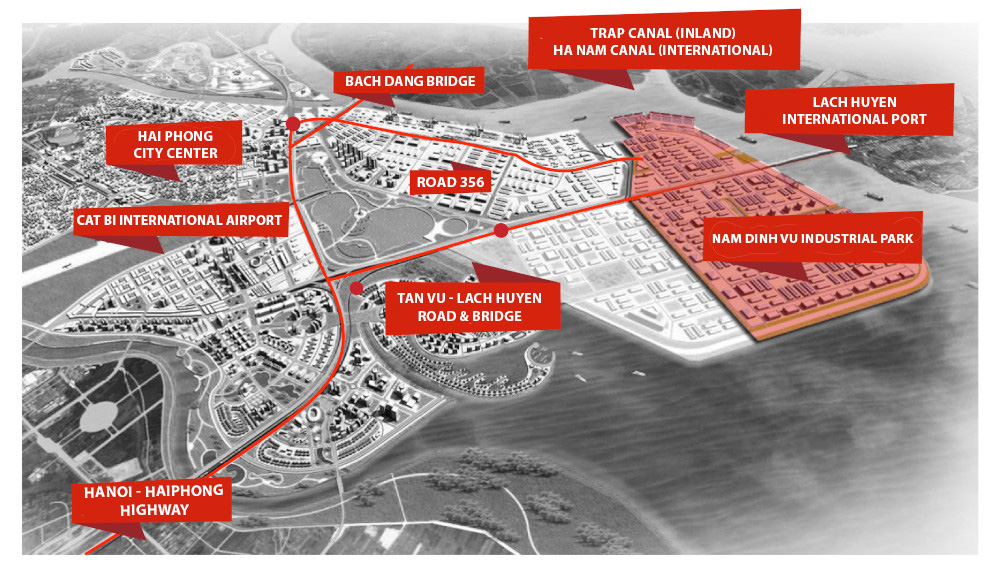 With many attractive dual investment incentives and special advantages, Nam Dinh Vu (belonging to Dinh Vu industrial park cluster ) is considered a typical bright spot in Hai Phong industrial parks . The industrial park is still continuing to expand its land fund, attracting investment and creating a favorable business environment, the number 1 choice for secondary investors who want to develop Hai Phong Industrial Park.