Several big corporations in the north of Vietnam working in industrial real estate industry have played a pivotal role in providing top-notch infrastructure, amenities, and logistics solutions, propelling the region's economic growth and fostering industrialization. In this article, we will explore some of the significant players that have been instrumental in shaping Vietnam's industrial landscape.
Kinh Bac Urban Development Corporation (KBC): top 5 Vietnam in industrial real estate development
KBC is an industrial park development enterprise in Vietnam with many years of experience, taking industrial park development as the key, implementing projects with good locations in localities that are calling for investment in the industrial sector, and at the same time highly supported by the Government. Currently, along with the development of Industrial Park, KBC also focuses on developing urban real estate projects, commercial centers, and high-class hotels. In addition, KBC is expanding its investment in the fields of supporting the development of the IP, improving the products and services provided for the operation of the IP
KBC is one of the leading corporation in Vietnam in attracting strong foreign direct investment (FDI), especially high-tech investment (CNC) from world-famous large corporations such as Canon, Foxconn, MITAC , Panasonic, Sanyo, Wintek, UMEC, Tenma, Mitsui, VS, Sentec, Toyo Ink, Yamato Industries, … Canon and Foxconn products manufactured in KBC's Que Vo Industrial Park are evaluated as technological products by the Vietnamese government. the highest in Vietnam today. (source: kinhbaccity.vn)
Hoa Phat Group: Big corporation in the north of Vietnam
Hoa Phat Group is one of the largest and most prominent private conglomerates in Vietnam, with its headquarters in Hanoi. While the group is well-known for its steel production and construction materials, it has also ventured into the industrial real estate sector, contributing to the development of industrial zones in the northern region.
Hoa Phat group is considered a diversified Conglomerate with Industrial Real Estate Ventures in the north of Vietnam.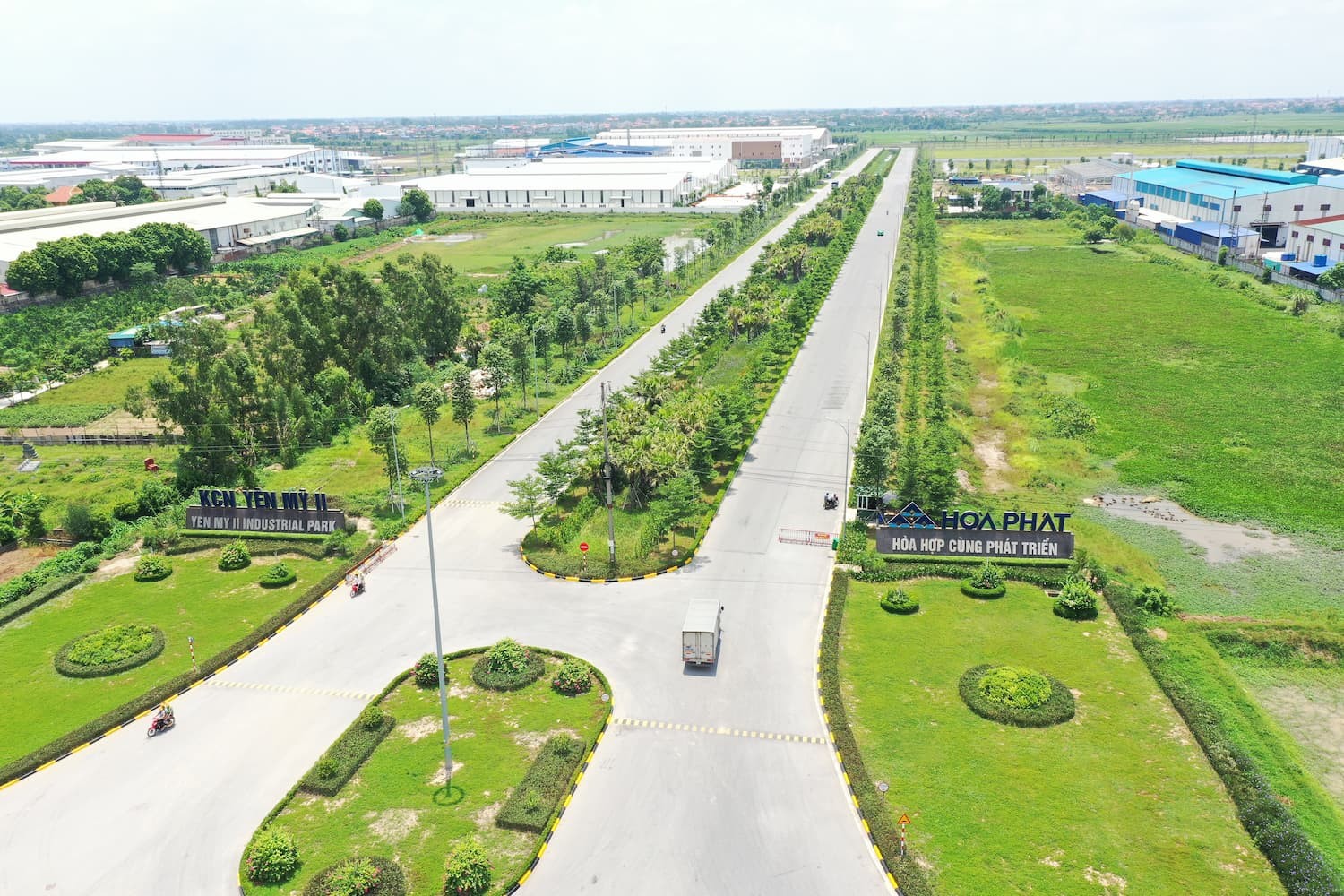 Sao Do group: a rising star in Hai Phong
Sao Do group targets to become big corporation in the north of Vietnam. The group emphasizes sustainable development principles in all its projects, including its industrial park in Hai Phong. The group integrates eco-friendly initiatives and green spaces into the design and operation of its properties, aligning with Vietnam's commitment to environmental conservation and sustainability.
"With a strong internal foundation and dynamic ability to seize opportunities, the Group has gradually perfected all aspects of its operations, overcoming the challenges of its early days and finding the most suitable path for development. Today, Sao Do has become a diversified private economic conglomerate with subsidiary companies and affiliated companies. Each subsidiary company plays a different role, contributing to the creation of a perfect entity, a solid foundation in the journey of reaching new heights and advancing the development of the Group. We firmly believe that customer satisfaction is the measure of our quality, and "Customers 's Success is Sao Do Group 's Success". Along with the trust and support of our valued customers, Sao Do is committed to accompanying and supporting our partners and customers in order to jointly develop and achieve success on the chosen path." Said Tran Van Thang, Chairman of the group.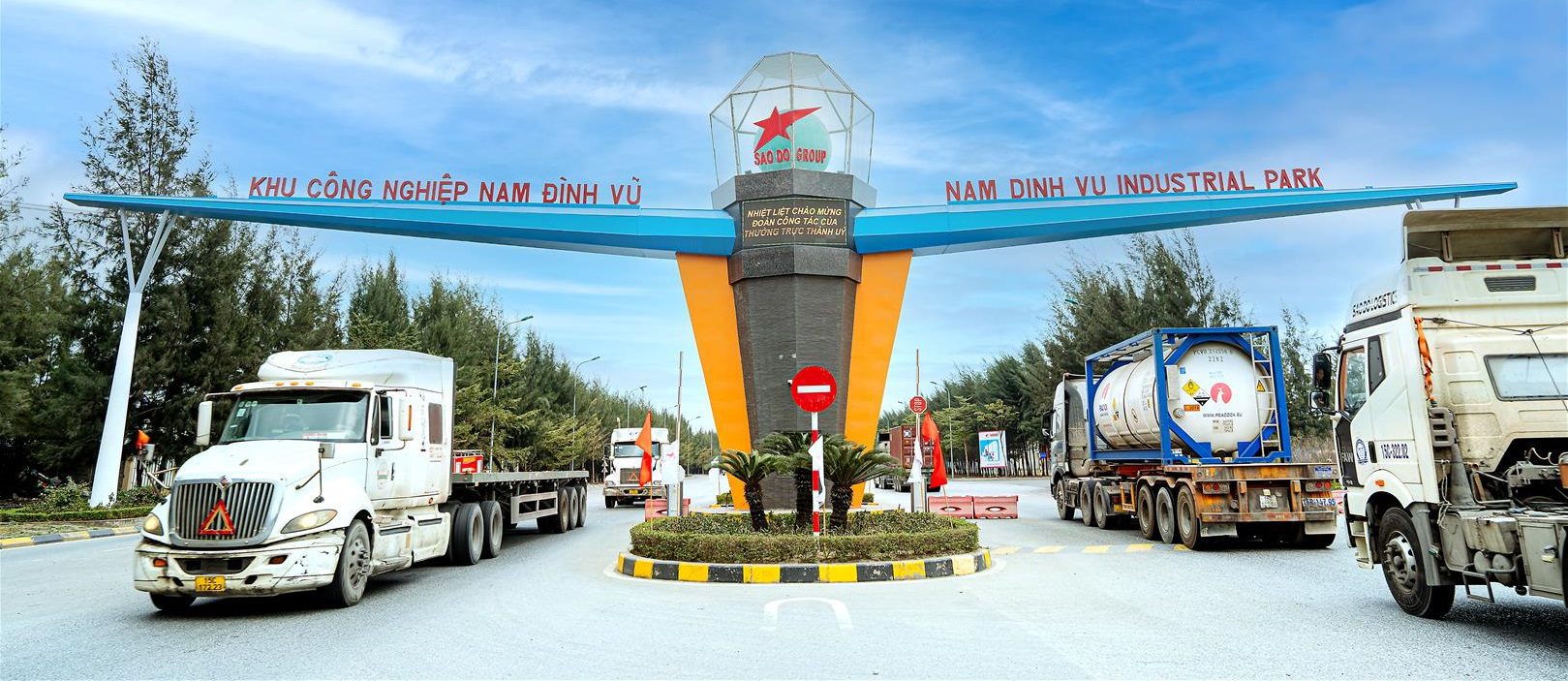 The northern region of Vietnam is witnessing significant growth in industrial development, driven in part by the efforts of big corporations that are actively involved in developing industrial real estate. These corporations play crucial roles in providing the necessary infrastructure and services to support the region's industrialization. With their strategic planning, commitment to sustainability, and focus on meeting the diverse needs of industries, these corporations are leading the way towards the north's industrial growth and economic progress.
Tag: Big corporation in the north of Vietnam, industrial real estate, Sao Do group, Kinh Bac, Hoa Phat group