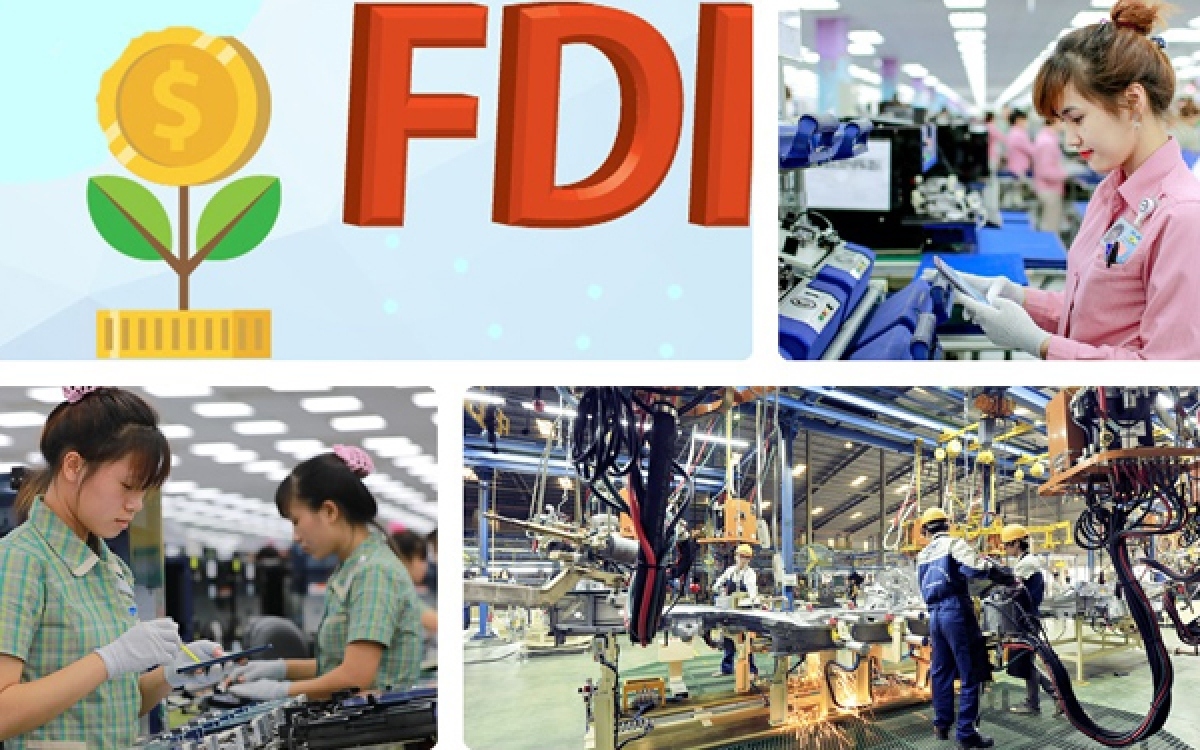 (source: vov.vn)
According to the Vietnam Real Estate Brokers Association, although it is considered a rare "bright spot" of the market, industrial real estate still faces many "resistances".
Statistics from the Ministry of Planning and Investment show that there are 563 industrial parks in the country under planning in 61/63 provinces; 397 industrial parks were established; 292 industrial parks have been put into operation with a total natural land area of ​​more than 87.1 thousand ha, industrial land area of ​​more than 58.7 thousand ha. In addition, 106 industrial parks are under construction with an estimated industrial land area of ​​23.8 thousand ha.
The slow ground clearance
According to the Vietnam Association of Realtors (VARs), by the end of the first quarter of 2023, the occupancy rate of grade 1 industrial parks across the country continued to increase, reaching over 80%. Leading the way is the South with an average of 85%. In general, the occupancy rate of industrial parks in the northern and southern key markets will remain above 90% in 2022. Some industrial parks in Hanoi, Ho Chi Minh City, Hai Phong, Dong Nai, Bac Ninh, Bac Giang and Binh Duong are almost completely filled.
A representative of VARS said that although it is considered a rare "bright spot" of the market recently, industrial real estate still faces many barriers for investors.
The first "resistance" must be mentioned is the slow ground clearance, which makes many projects and industrial parks lack of synchronization, low technical standards for factories, etc. In addition, amid the gloomy context of the global economy, import and export decline, foreign investors are very cautious with investment plans. This also partly affects the growth rate of industrial real estate, due to the deceleration of foreign direct investment (FDI) flows due to fear.
According to Deputy Minister of Planning and Investment Tran Quoc Phuong, on average, in recent years, FDI capital into industrial parks and economic zones accounts for about 35-40% of the country's total increased registered FDI capital. Particularly in the field of processing and manufacturing, the rate can be up to 70-80%. As of August 2022, the total registered investment capital in Vietnam's economic zones and industrial zones reached 340 billion USD.
However, through the latest report from the Foreign Investment Agency, by May 20, 2023, the total registered foreign investment capital in Vietnam reached nearly 10.86 billion USD, only 92.7% compared to the same period last year. period. Regarding capital structure, there are 962 new projects granted investment registration certificates, estimated total registered capital is more than 5.26 billion USD. Besides, 485 times of projects registered to adjust their investment capital, up 22.8% in number of projects but down 59.4% in capital over the same period.
Commenting further, Mr. Thomas Rooney, Senior Manager of Industrial Services Division, Savills Hanoi, said that when operations are restored after Covid, investors or businesses have indeed come to Vietnam to investigate. monitor the market, but they all want to learn more about the market, before making a decision to invest. On the other hand, according to Mr. Thomas Rooney, FDI inflows in 2023 will be further affected by the global minimum tax policy. This leads to a situation where the market becomes less active. Therefore, large corporations are carefully considering continuing to invest in the context of global economic and political impacts.
Stronger Policies to Support industrial real estate Investors
According to VARs, the change of the economy and the emergence of new needs require clear and strong policy directions to support investors and promote the market to develop commensurate with the available potential. Therefore, first of all, the information on industrial park planning needs to be public and transparent in the overall planning map of the region and locality so that investors can rest assured to research and seize investment opportunities.
On the other hand, it is necessary to simplify licensing procedures, solve problems related to land procedures in compensation and site clearance, which prolongs construction time and increases costs. In addition, localities need to implement a "carpet" campaign to welcome investors, strengthen investment incentive policies and other legal support services. Priority should be given to industrial parks in accordance with orientations, achieving targets to limit emissions, energy consumption… to limit impacts on the environment, and reduce pressure on infrastructure.
VARs data also shows that many large enterprises from developed markets currently have high requirements for the ecosystem surrounding the industrial park and factors related to technical infrastructure and production facilities. This demand requires that industrial parks not only have areas for production activities, housing for workers, development of diverse accompanying services, creating a living environment for workers and their families, but should aim to develop modern factories, the ability to provide international quality services at competitive prices.
In particular, in order to develop industrial real estate in Vietnam, the most important factors affecting real estate growth potential must be promoted, focusing on investment, especially in connecting transport infrastructure.
In this regard, Mr. Thomas Rooney affirmed, improving infrastructure will add value when considering the shift of the supply chain. In relation to Southeast Asian countries, Vietnam is a country that has spent quite a lot on infrastructure development (5.8% of total GDP).
"Currently, there are a number of notable infrastructure projects in the North such as: Van Don – Mong Cai expressway and Ring 4 project, North – South expressway. In terms of infrastructure in the South, the transport network is also prioritized to improve, especially the road. Specifically, at the beginning of January 2023, 12 component projects of the North-South Expressway started concurrently. The project has a total length of 729km, passing through 15 provinces and cities with a total investment of 147 trillion VND. The project is expected to create an important development momentum, connecting many provinces and opening up space for socio-economic development," said Mr. Thomas.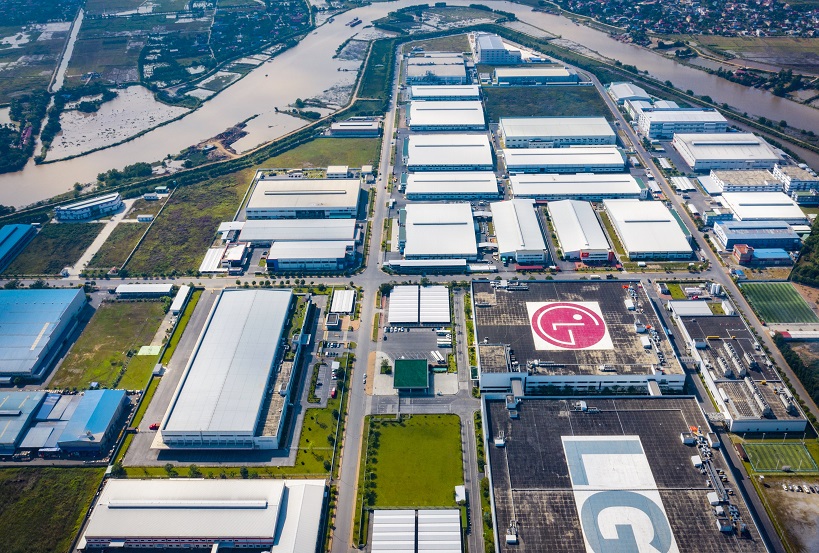 Industrial real estate investors in Vietnam would raise if barriers are cleared (source: Haiphongnews.gov.vn)
Solutions to clear barriers for Industrial real estate investors in Vietnam
As an Industrial real estate investor having projects in Vietnam, Sao Do group humbly proposes 10 solutions for clearing barriers for foreign investors.
1. Streamlining and Simplifying Administrative Procedures
Simplify and harmonize administrative procedures, licensing, and registration processes for foreign investors. Reducing bureaucratic hurdles can enhance the ease of doing business and save time and resources for investors.
2. Enhancing Transparency and Consistency
Improve transparency in policies and regulations to provide foreign investors with clear guidelines and a predictable business environment. Ensuring consistent implementation and interpretation of laws can build investor confidence in the regulatory framework.
3. Facilitating Access to Land and Infrastructure
Facilitate foreign investors' access to suitable land and essential infrastructure, especially in industrial zones and economic zones. Well-developed infrastructure is crucial for businesses to operate efficiently and competitively.
4. Implementing Investment Incentives and Guarantees
Continue to offer attractive investment incentives and guarantees for foreign investors, such as tax incentives, land lease exemptions, and protection against expropriation, to encourage more foreign capital inflow.
5. Improving Intellectual Property Protection
Strengthen intellectual property protection measures to safeguard the interests of foreign investors and protect their innovations and proprietary technologies.
6. Enhancing Skilled Labor Availability
Invest in education and vocational training programs to develop a skilled and adaptable workforce that can meet the needs of foreign investors and attract high-value investments. This is what Sao Do group doing well.
7. Promoting Public-Private Partnerships (PPPs)
Encourage more public-private partnerships in infrastructure development, which can not only attract foreign investment but also improve the quality and efficiency of public services.
8. Strengthening Dispute Resolution Mechanisms
Establish robust and efficient dispute resolution mechanisms to handle potential conflicts between foreign investors and local entities, providing investors with a reliable legal framework.
9. Addressing Corruption and Improving Governance
Continue to combat corruption and enhance governance to build trust and credibility for foreign investors. A clean and transparent business environment is crucial for long-term investment sustainability.
10. Fostering Sector-Specific Support
Develop sector-specific support policies and incentives to target key industries and attract foreign investment in areas that align with Vietnam's economic development goals.
By implementing these solutions, Vietnam can create a more favorable investment environment, attract more foreign capital, and enhance its position as an attractive destination for global businesses.
(Source: translate and edit from VnEconomy)
Tag: Industrial real estate investors in Vietnam, barriers, solutions